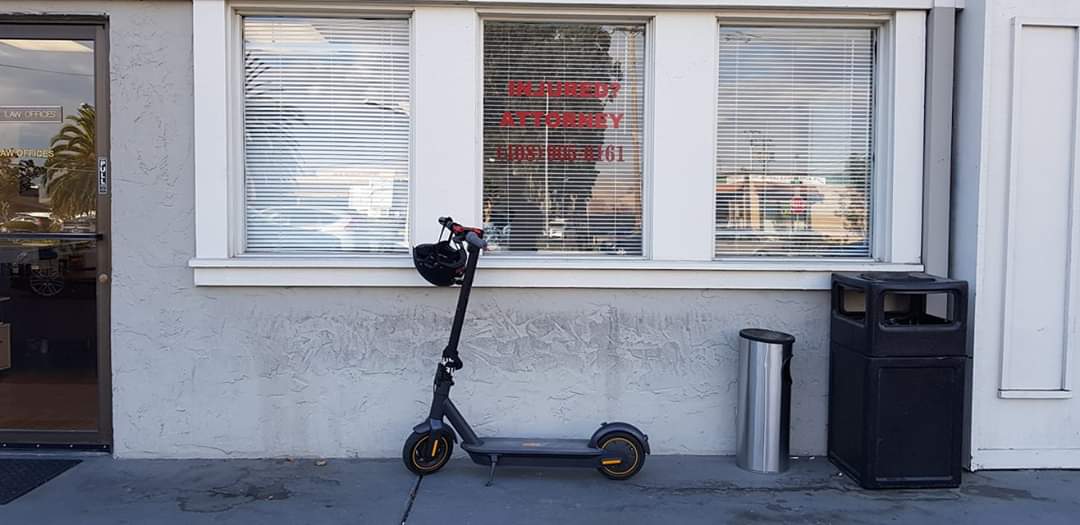 The best electric scooters of 2020 available in Malaysia: make commuting easy and fun
Review of the best electric scooters in Malaysia
By Scooterzmalaysia.com
April 08, 2020
---
Everyday electric scooters for every budget
---
Electric scooters are a easy, fun way to travel around the city, and we've summarized the best ones available to buy today in Malaysia.
We've looked at electric scooters for every price range, but price isn't the only factor to consider when you're planning a purchase. It's also important to think about the range you'll need (how far the scooter can travel between charges), its top speed, its weight (particularly if you're planning to take it on public transport).
Safety is another important consideration. If you're intending to ride at night, then you'll need to look out for scooters with suitable lights. A wide footplate can make the scooter more stable, and electrically assisted brakes can give you more stopping power.
Here we've focused on lightweight folding scooters for last mile and first mile solution rather than performance models that boast much higher top speeds but are much more costly for everyday riding.
---
Are electric scooters legal in Malaysia?
Laws vary hugely between countries and even cities. Some places put virtually no restrictions on use of electric scooters, while others require you to keep below a certain speed, obtain a license, wear a helmet, or stick to certain routes. We do have a guide on riding etiquette for you here: Electric Scooter Etiquette and Road Safety. We highly riders to ride responsibly on the road and avoid highways and always wear a safety helmet when you are out there riding.
---
---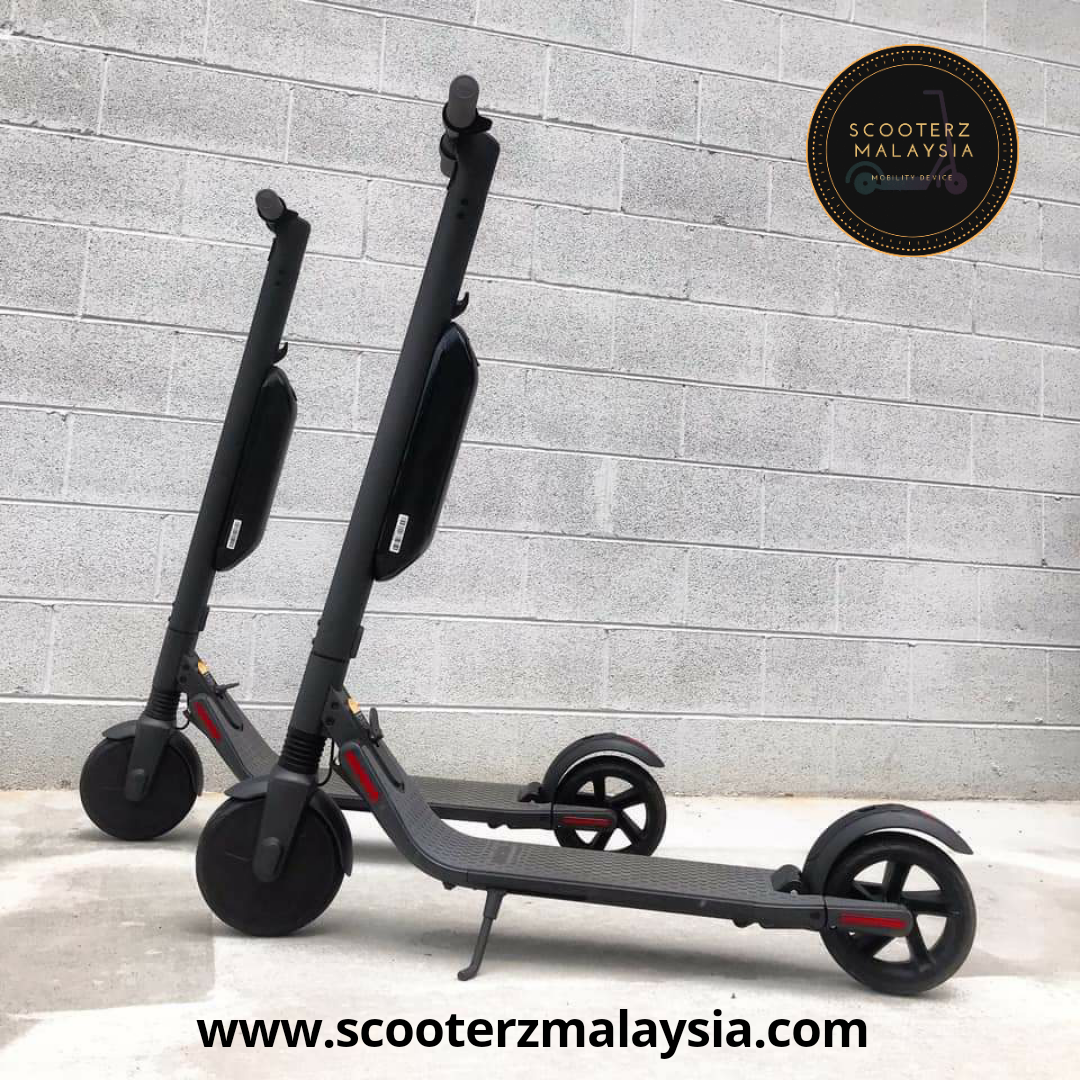 1. Segway-Ninebot ES4 Electric KickScooter
An electric scooter that is balanced between portability, ease of maintenance and range
Top speed: 30km/h | Range: 40km | Weight: 13.5kg | Tyres: Solid Rubber |
Moderately affordable
Easy to maintain
Long range
Height not adjustable
The experts at Segway know a thing or two about getting around on two wheels, and that experience has helped it build an impressive electric scooter that's surprisingly affordable.
Its real world performance will depend on how and where your ride, but the Segway-Ninebot ES4 Electric KickScooter has a quoted range of 40km and a top speed of 30kmh, making it one of the fastest scooters in this price bracket. The ES4 is the extension version of the Segway ES2. Segway Es2 + an external battery= ES4.
Its footplate is reasonably wide, with a non-slip surface to make your footing more secure on damp days. Its stopping system helps keep you safe too, with an electrically-assisted front brake to slow you down gradually and a fender brake for slamming on the anchors in a hurry.
Add a rear light and an extra external battery, and you've got a practical, sensibly designed electric scooter that'll get you from A to B quickly and safely. For our money, it's the best electric scooter around.
---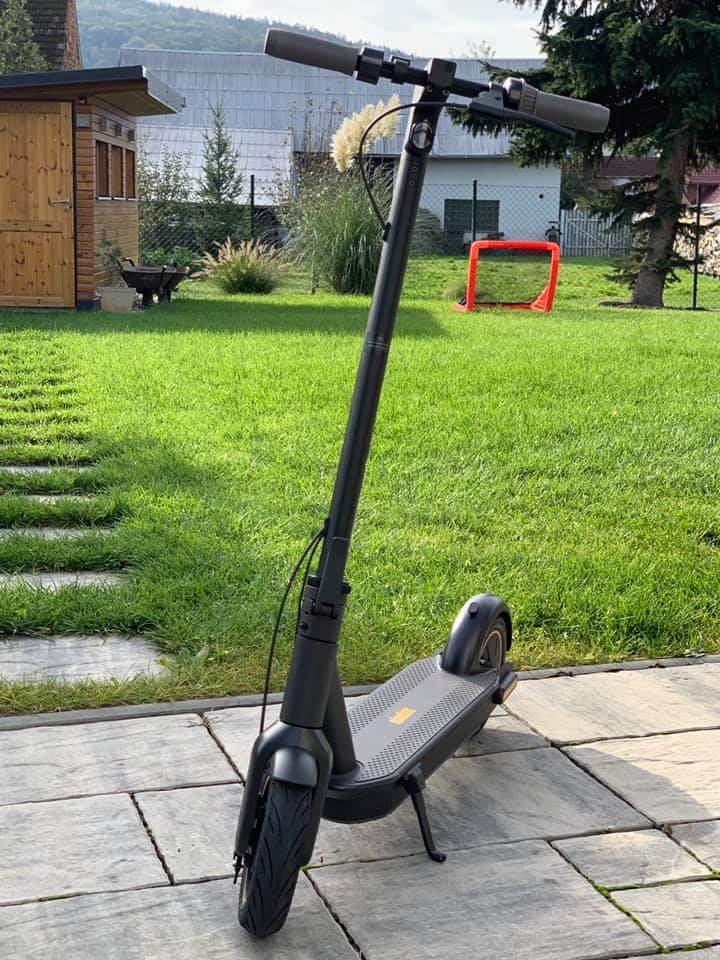 2. Segway Ninebot MAX
Robust, Sturdy and Comfortable ride
Top speed: 30kmh | Range: 65 | Weight: 18kg | Tyres: Tubeless Pneumatic
Slightly on the heavier side
Very compact when folded
Extra-long range
Robust
The Segway Ninebot MAX is hugely popular, and if you've ever hired an electric scooter in the streets of KL (those purple ones) there's a good chance it was one of these. Scooter rental companies love using them, and it's easy to see why.
At 18kg it's slightly on the heavier side, the weight mainly comes from the extra-large battery and the robust body frame and it folds down small enough to carry on the train or subway for the final leg of a longer journey. Its charger is particularly compact too, with the adaptor box (brick) built within the scooter itself, you will only need to bring the cable with you and will be very minimal.
This model has all the power you need, with slightly 350W motor power and rear wheel drive, you won't be slow dragged when face many hills on your commute.
We prefer the Segway Ninebot's safety-first approach, with a dual braking system which allows you to brake at high speed without skidding or lose balance, the front and rear brakes will be activated at the same time when the brake lever are pressed.
---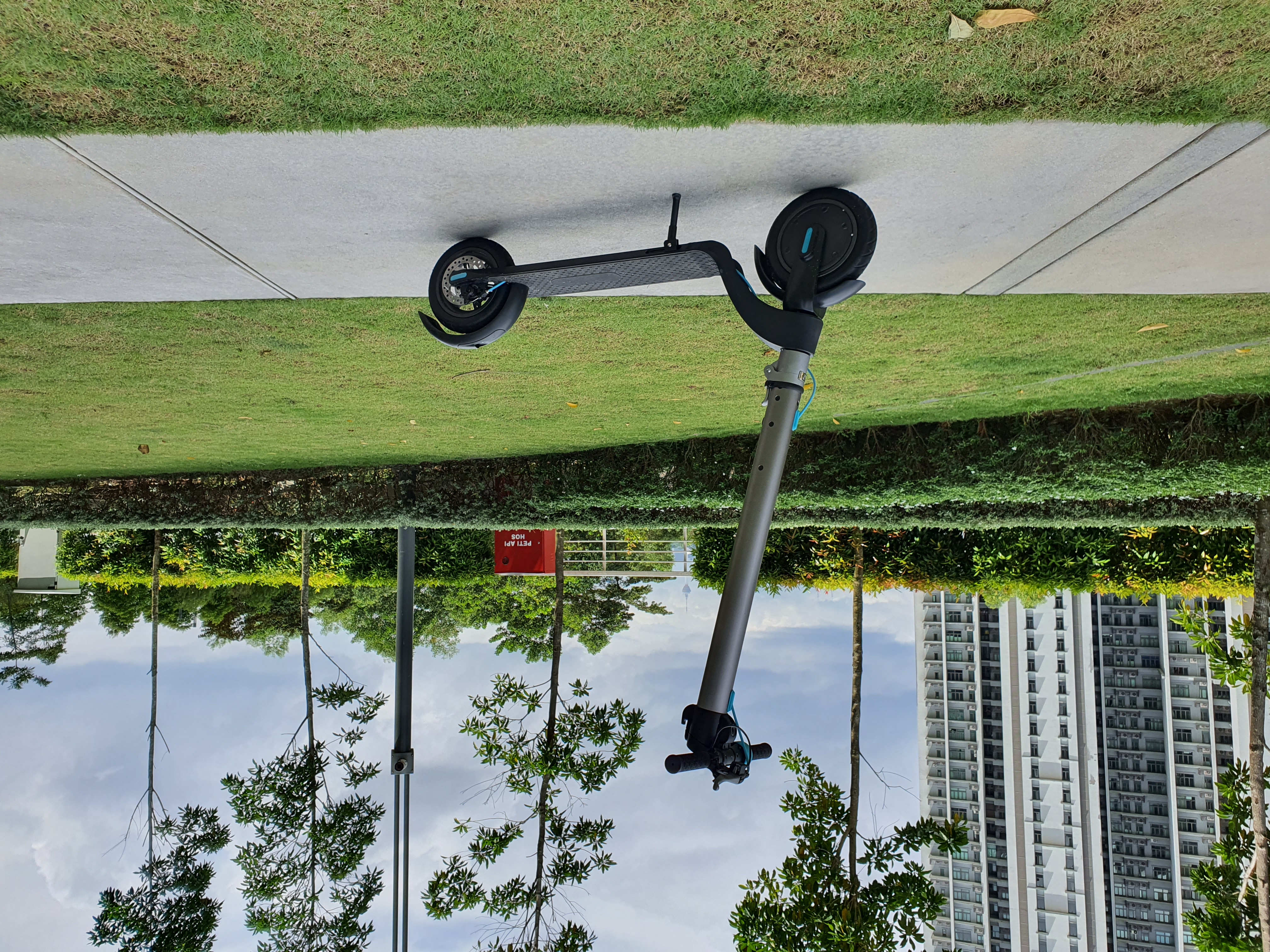 3. HX X7
A reliable, affordable electric scooter for everyday commuting
Top speed: 30kmh | Range: 15km | Weight: 12.5kg | Tyres: Tubeless Pneumatic
Swapable Battery Design
Very reasonably priced
Easily transported
Good Speed
This is the one of the new kid in town – one of the most popular electric scooters in the world for budget category. The HX X7 has one of its kind designs with a swappable
Battery design which makes your life easier in terms of getting your scooter juiced up or recharge You may just take the battery apart instead of getting the whole scooter to be charged. Despite the shorter range of 15km, the speed for the HX X7 is definitely impressive with its 350W Motor, tackling slopes won't be any issue.
It has two brakes which is the front ebrake and back disc brake. This makes braking at high speed much safer. The tubeless pneumatic tyre also makes the ride much more comfortable compared to solid tyres in the es2 or es4 by Segway. Balancing on an electric scooter will always take practice but having more space for your feet makes the learning curve a little less steep.
The only real disadvantages of the HX X7 Electric scooter is the centre of gravity which is at the higher side of the scooter due to the placement of the battery and that it's not the prettiest electric scooter on the block. But you'll be hard pressed to find a better electric scooter so affordably priced.
---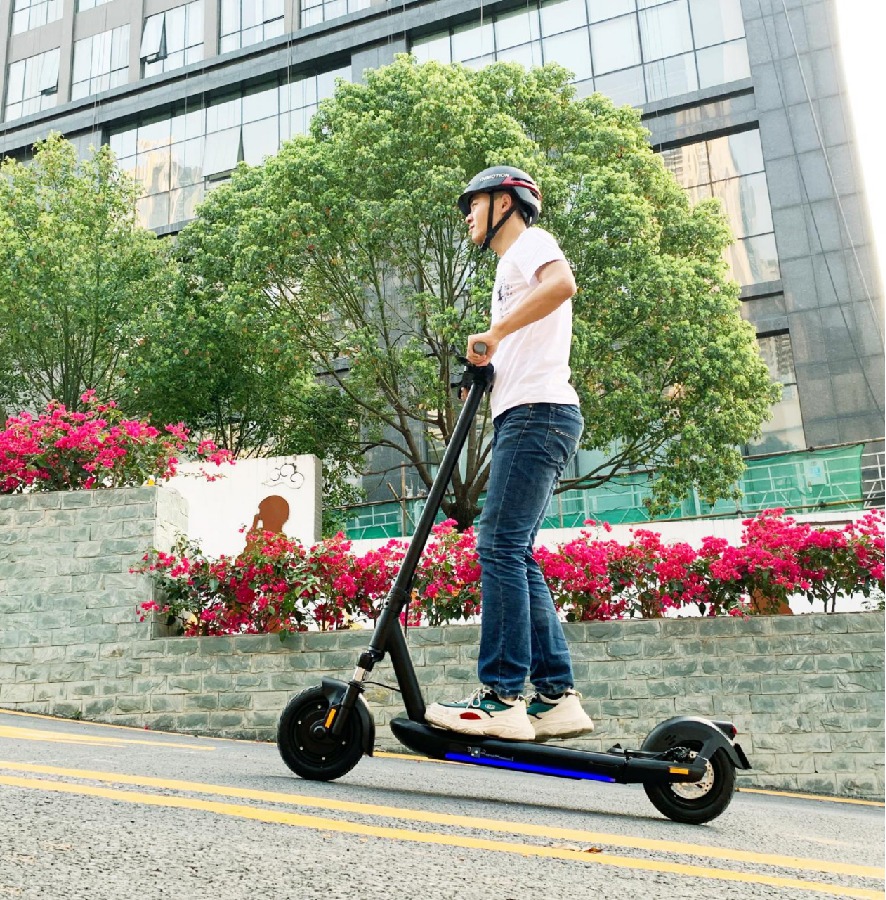 4. Inmotion L9
Style, speed and safety, with a hefty price tag attached
Top speed: 30kmh | Range: 90km | Weight: 22kg | Tyre: Tubeless Air
Impressive top speed
Great range
Built to last
Moderately Priced
The Inmotion L9 is the new electric scooter launched by Inmotion in 2020, with an impressive top speed of 30kmh and a range of up to 95km! Yes you see it right. You'll need to keep ride the whole day to get the battery flat, which is worth keeping in mind if you're looking for a scooter for your regular commute unless you're happy to take the charger to the office with you.
This electric scooter is made by the company behind some of the world's best electric unicycle, which comes up with the world's first Electric Unicycle with suspension, the V11. It accelerates via an innovative throttle wheel, which will be familiar if you've ever ridden one of its boards, and has regenerative brakes that help keep its battery going a little longer. Its frame is solidly built and weatherproof, and thanks to its 10 inch air-filled tubeless tires, it feels super comfortable to ride.
The main downsides are its weight, which can make it a challenge to heave around. Still, if you're thinking of trading in your regular train or metro ticket for an electric scooter, the Inmotion L9 might be worth the expense.
---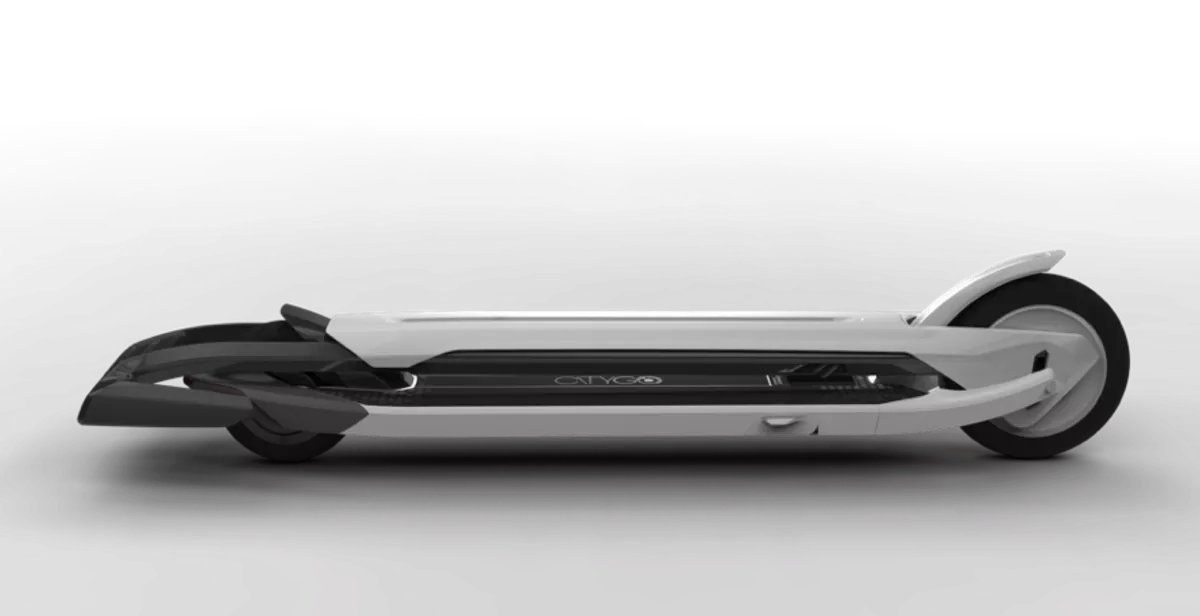 5. Segway Ninebot T15 Air
A lightweight and premium ride for shorter trips
Top speed: 20kmh | Range: 15km | Weight: 10kg | Tyres: Natural Rubber
Lightweight
Highly Portable
Limited range
Premium Price
AS the name suggest, T15 Air, this is Segway's latest creation which caters to riders who wants it feather weight, and yet solidly built. The price won't be cheap but this model definitely is worth your money due the obvious advantage which commuters are looking for when they are riding it in together with usage of public transport. It should therefore come as no surprise that it's a pretty frill-free affair that doesn't have the most impressive spec sheet. Built for a specific reason in mind: WEIGHT.
It has a maximum speed of 20kmh, which in practise is more than enough to get where you need to be in the shortest time and least effort needed. For the congested LRT stations and MRT Stations, you will really appreciate the compact design when folded, at only eight inch thick.
It doesn't have the greatest range either, whimpering out after 15km during our test rides, but that's still sufficient for most small commutes. If it does run out of juice a little way from home, at 10kg it's not too much trouble to carry. This also makes it a good choice for taking on public transport.
Segway-Ninebot is also promising portability with the Air T15. To that end, the scooter folds up with one touch of a button into a nearly flat structure. It does weigh just 10 kilograms, which is the lightest in the market.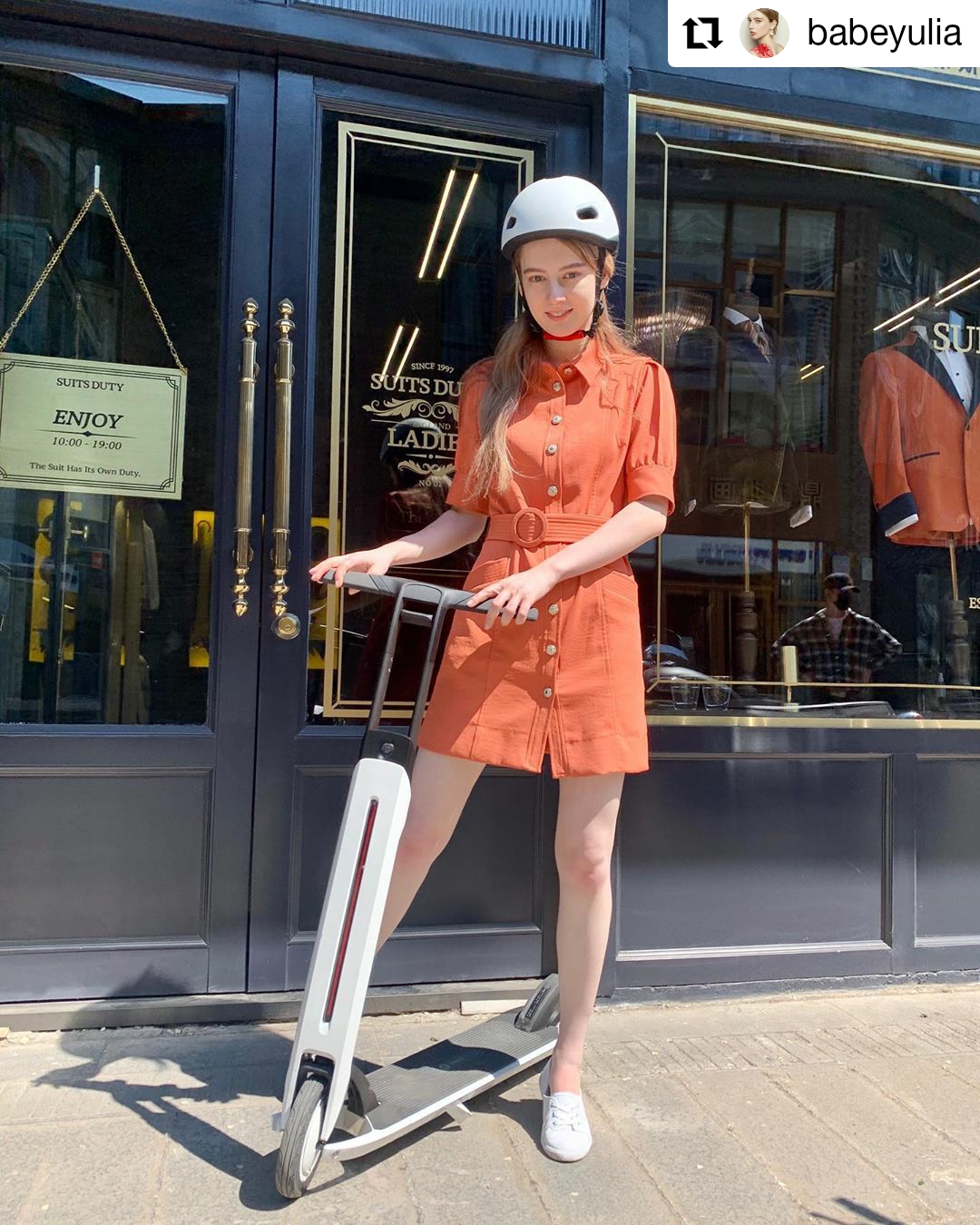 ---
Google Maps:
ScooterzMalaysia.com Xperience Centre, Sunway South Quay, Jalan Tasik Selatan, Bandar Sunway, 47500 Subang Jaya, Selangor
-Opened by Appointment-
---