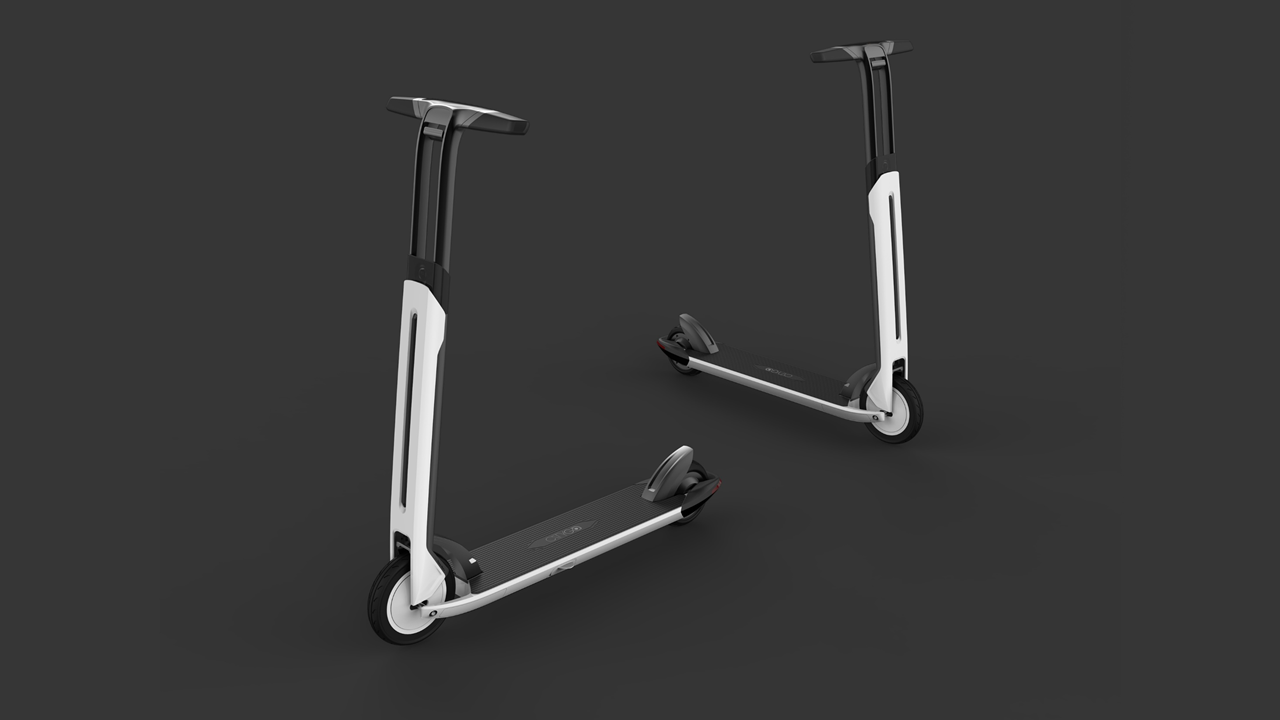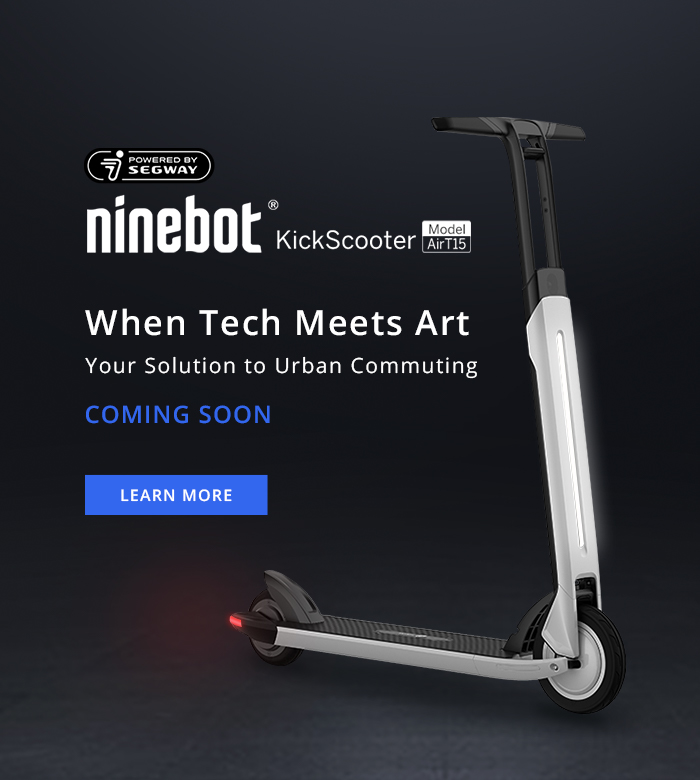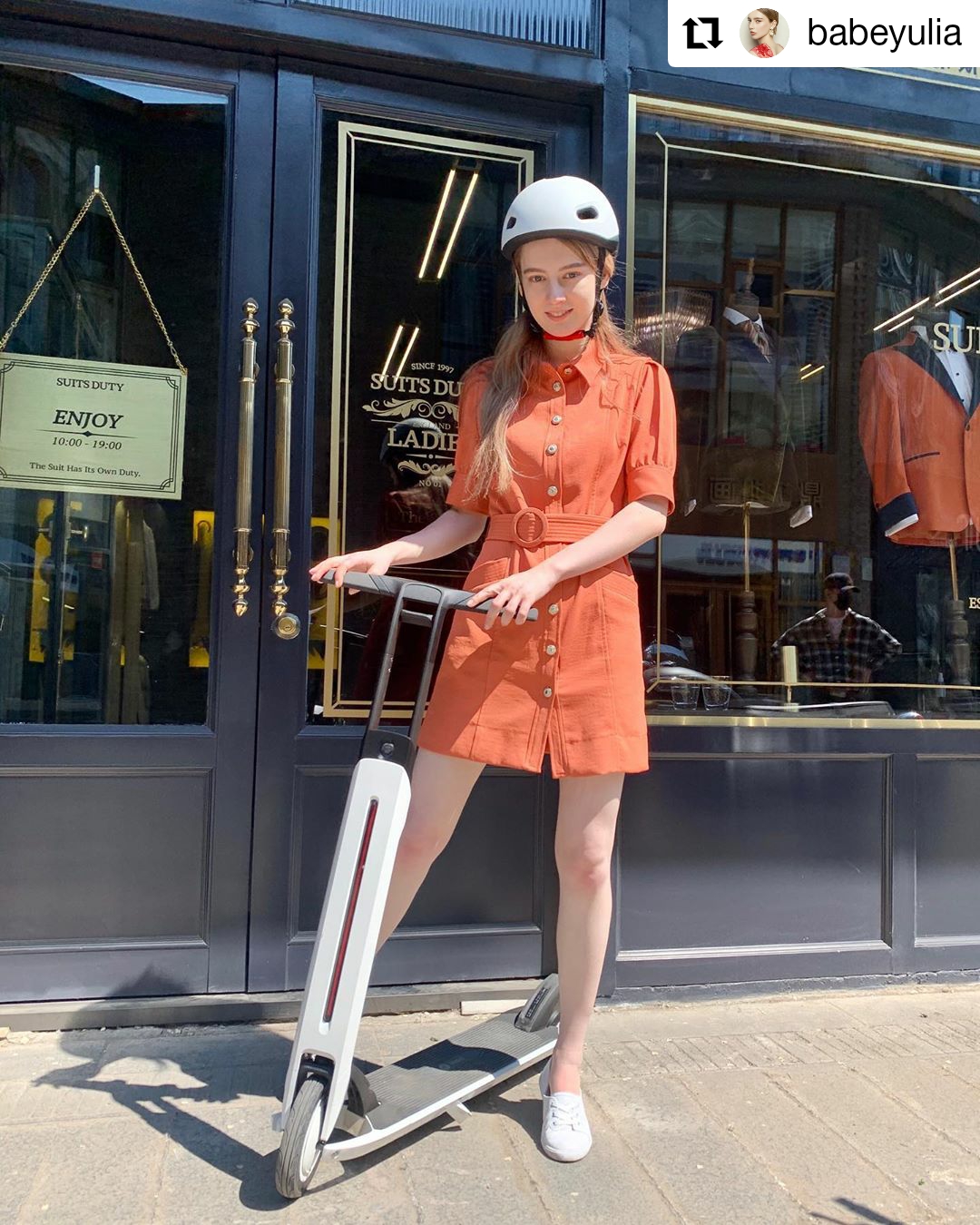 ---
Segway Ninebot T15 Air Electric Scooter
---
Ninebot KickScooter Air T15 is the most compact, lightweight, and energy-efficient electric kickscooter ever introduced to navigate in a city environment.
The design is a perfect fit for the urban lifestyle and is best for completing your last-mile commute, carrying on mass transportation and storing in cars. The unique sleek and futuristic appearance of the Air T15 makes it one of a kind from other scooters in the market.
---
First Look: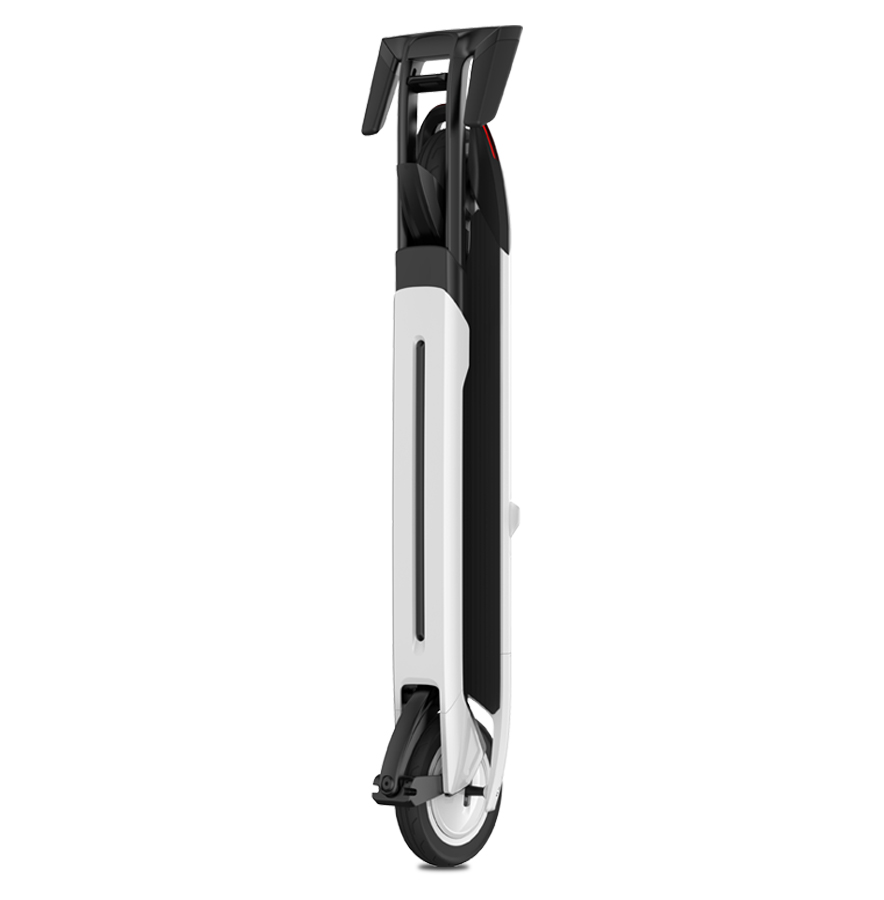 10KG in weight!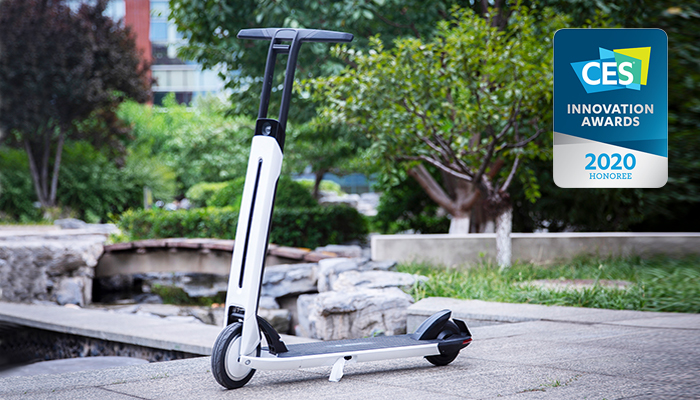 T15 by Ninebot Segway won the 2020 CES award. For Smart Cities, Sustainability, Eco-Design & Smart Energy Category.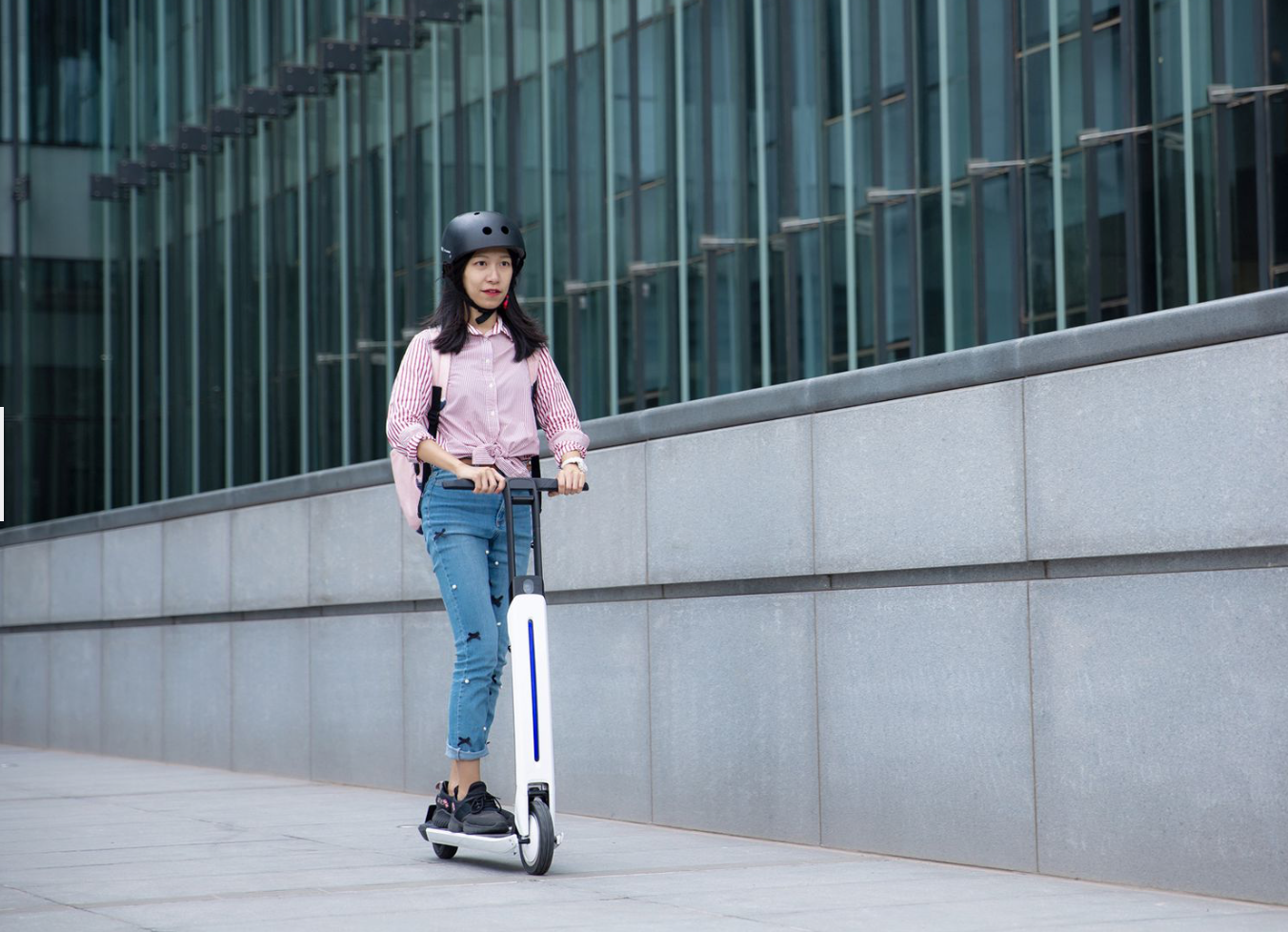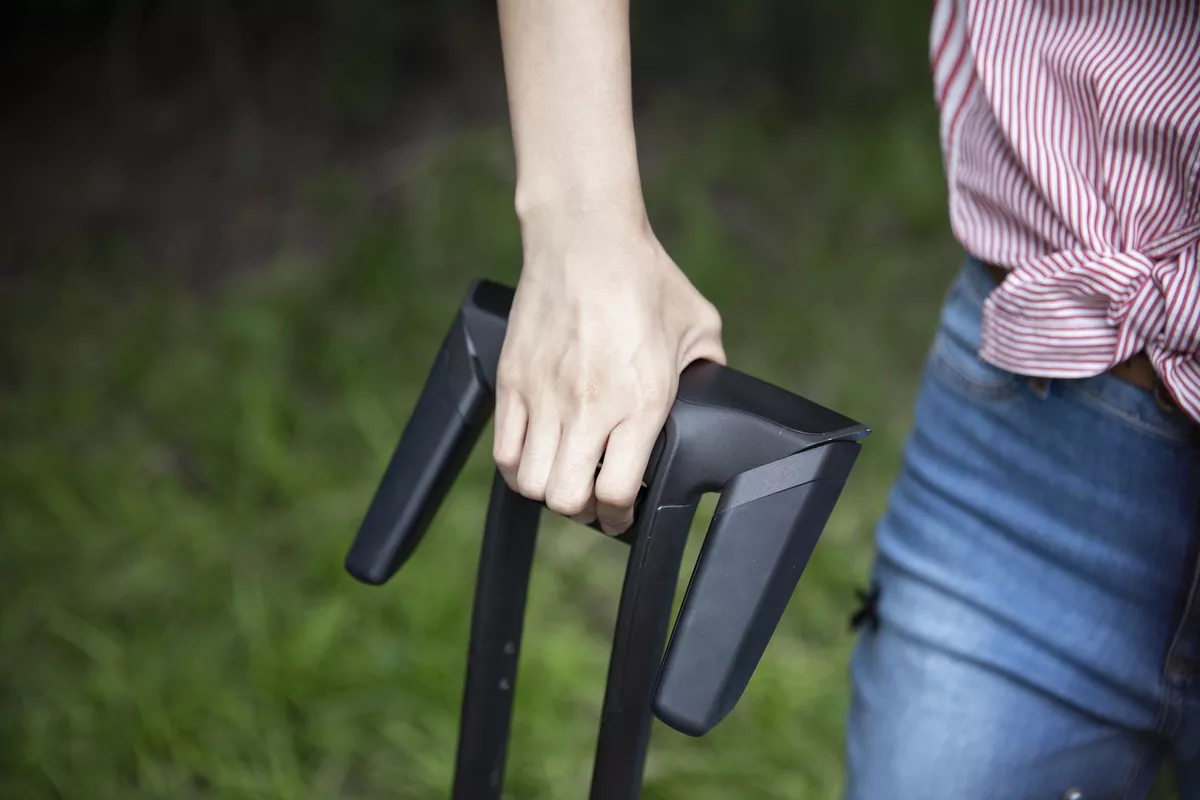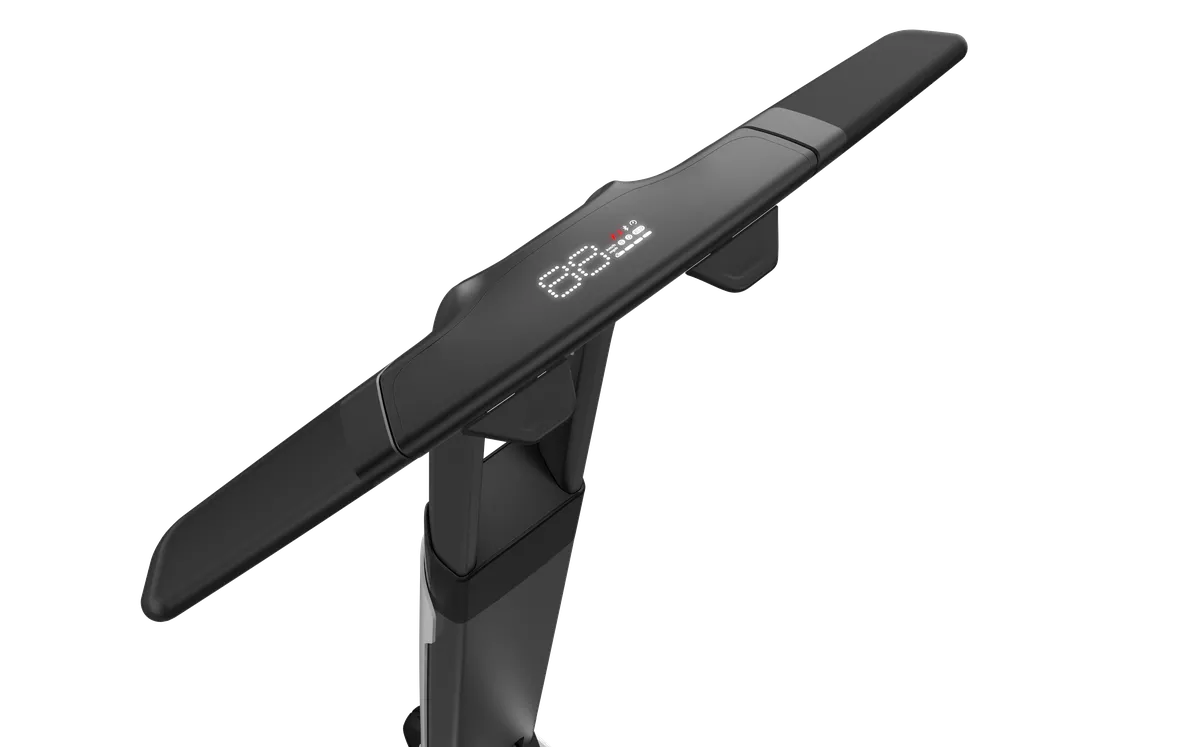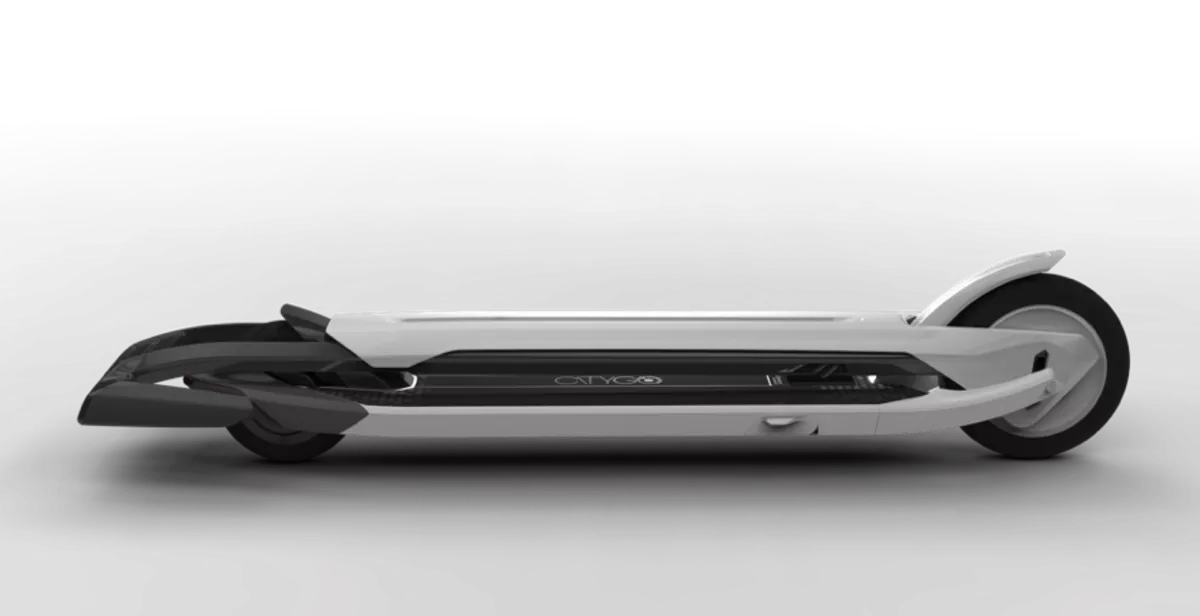 Segway-Ninebot is also promising portability with the Air T15. To that end, the scooter folds up with one touch of a button into a nearly flat structure. It does weigh just 10 kilograms, which is the lightest in the market.
The Air T15 is powered by a 300-watt hub motor that will get the scooter up to a top speed of 20kmh per hour, even on inclines of up to 15 percent. The scooter can regenerate energy back into the battery during braking, which helps squeeze out a range of a little more than nine miles (15km Range). It also has an integrated display in the handlebars.
The Segway Ninebot T15 is expected to be roll out in June 2020. Exclusively by Scooterzmalaysia.com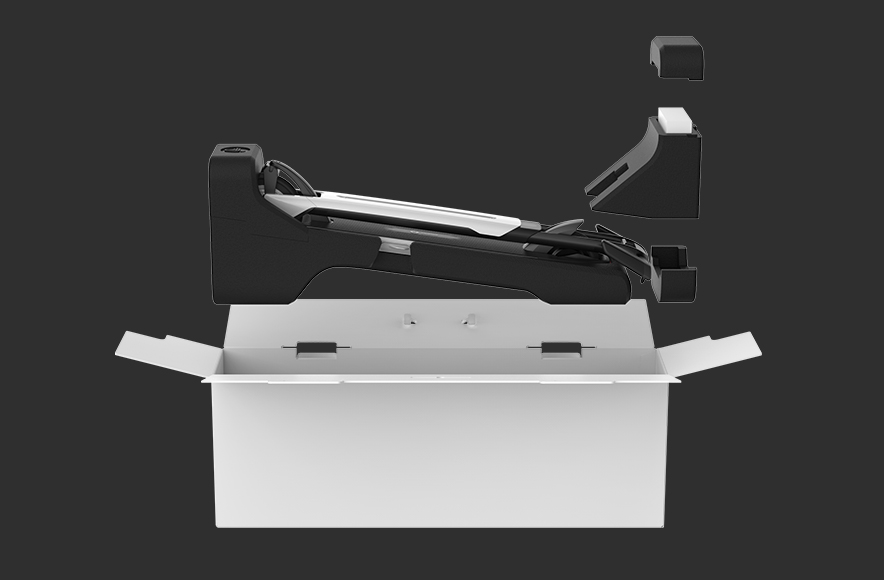 Fold-In-Half With 8.7 inches Height
Unlike many other folding kickscooters available in the market, Air T15 folds in half just like a paper. Once folded, Air T15 is only 8.7 inches in height. The folded body size is flat and compact, which can be easily stored whether it's on the subway or in your car trunk.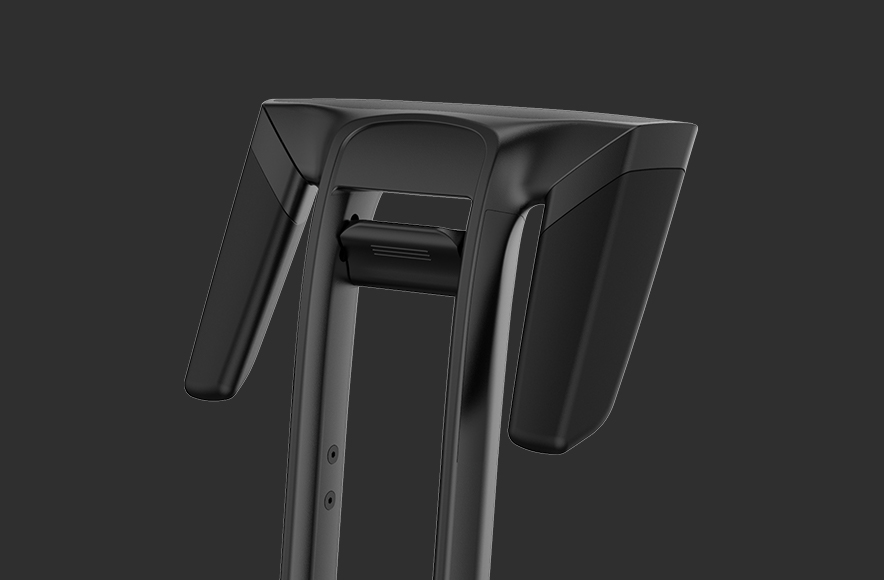 One-sec Folding Mechanism with Retractable Handlebars
With just one flip, the whole vehicle can be folded in one second. The handlebar will automatically rotate and retract. A simple user experience like never before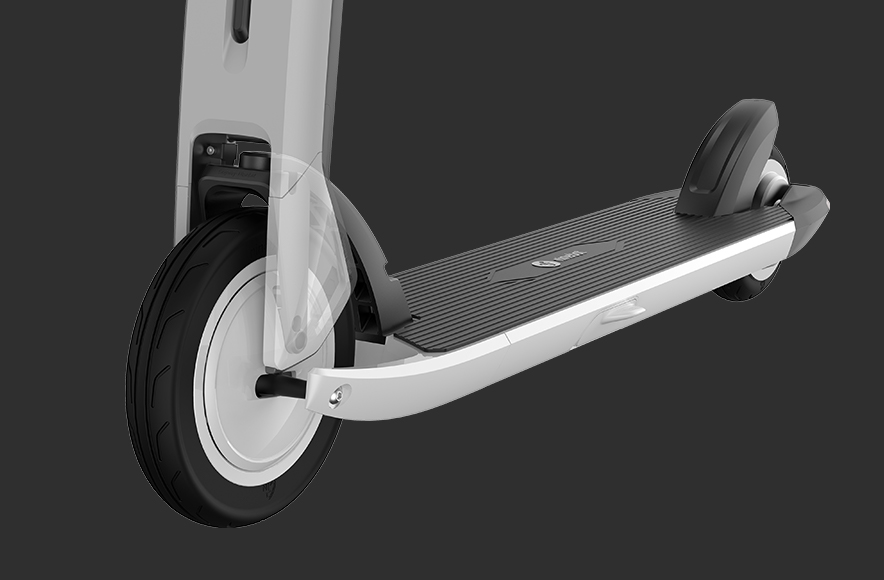 Four Riding Modes
The four riding modes allow riders to switch easily based on riding occasions. Such modes include Pedestrian Mode, Energy-saving Mode, Standard Mode and Sport Mode with a preset speed limit of 3.7 mph (6 km/h), 6.2 mph (10 km/h), 9.3 mph (15 km/h), and 12.4 mph (20 km/h) respectively.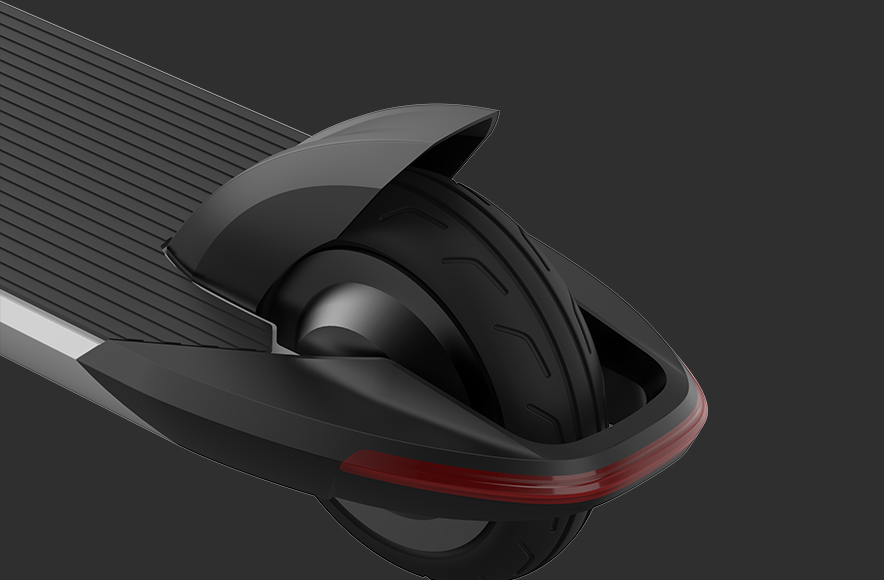 Innovative Regenerative Braking System
The innovative regenerative brake system turns your e-scooter into an electric vehicle powered by electricity and recycled energy from riding. The wheels are able to transform the energy that is captured during braking into power and to store it in the integrated lithium battery pack.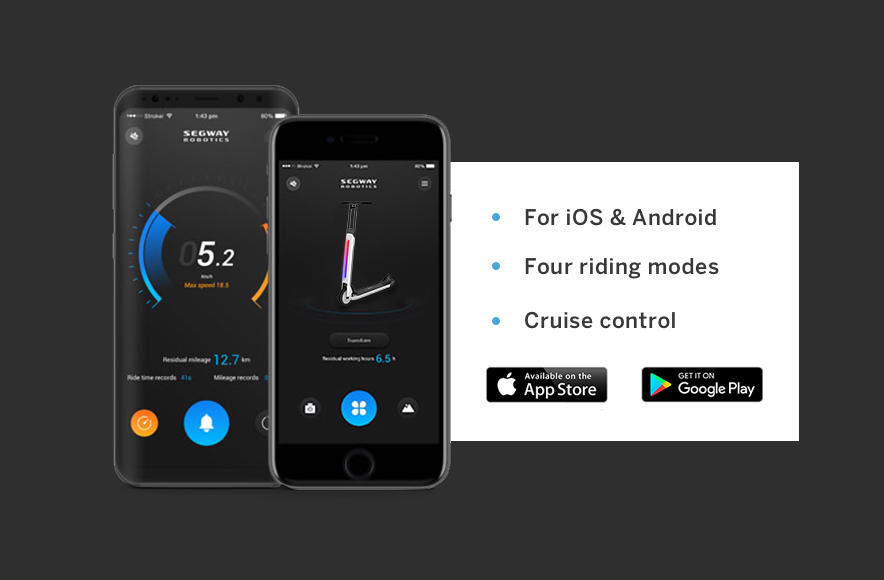 Smart App Connectivity
Segway-Ninebot App For iOS & Android
Live riding stats dashboard
Customize LED ambient light colors
And more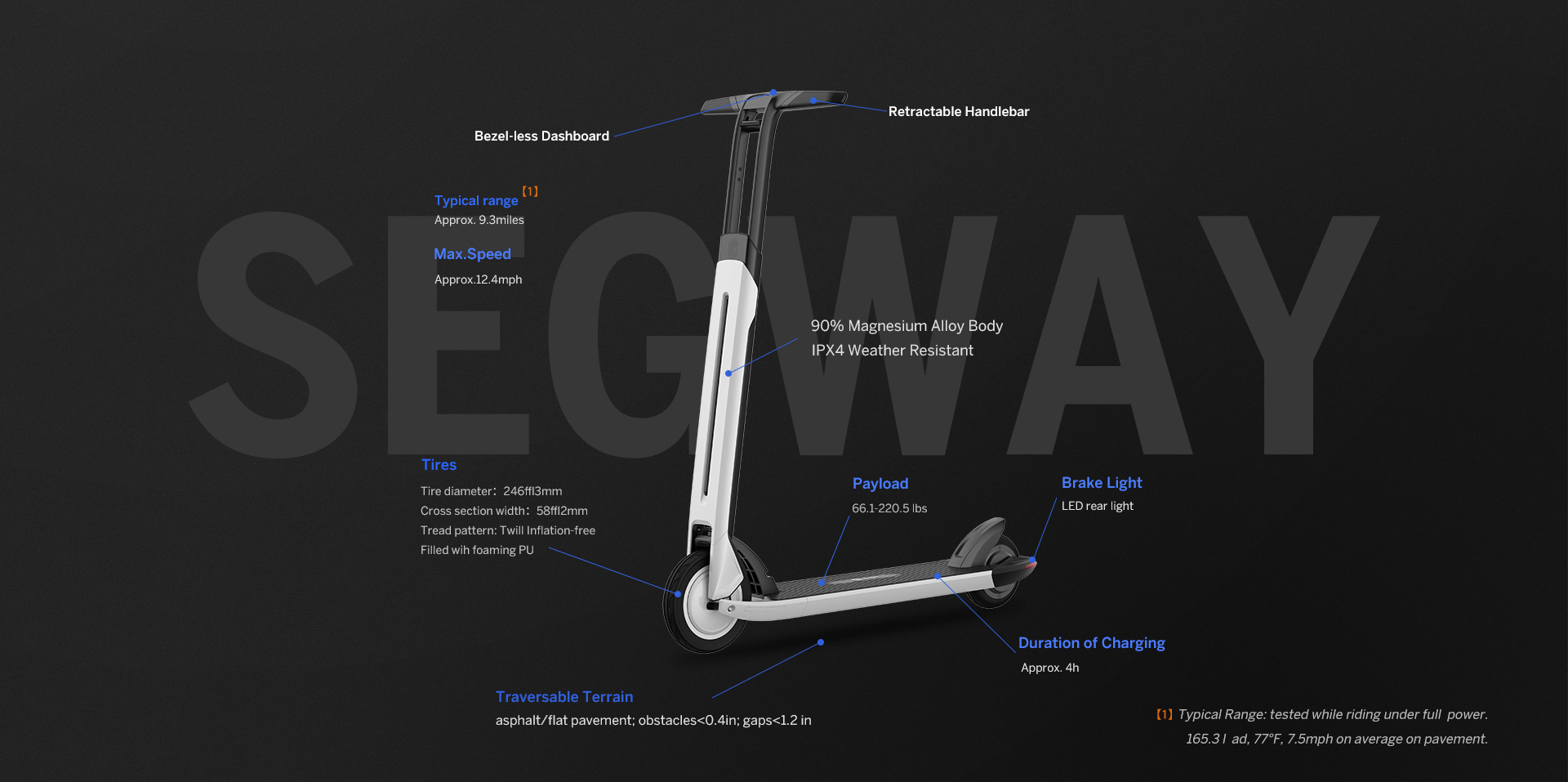 Ninebot KickScooter Air T15 - Specs




One Button Control

Fixed SpeedCruise

High-quality Tire

15% Gradeability

Quick Folding

Brand: Segway Ninebot

Model: Air T15

Climb angle: About 15%

Operating temperature: -10-40℃

Storage temperature: -20-50℃

Waterproof level: IPX5

Charging time: About 3h

Rated voltage: 36V DC

Charging voltage: 42V DC

Charging temperature: 0-40℃

Rated capacity: 200Wh

Rated power: 300W




Input voltage: 100-240V 50/60 Hz

Output voltage: 42V DC

Output current: 2.9A

Brake light: LED tail light

Mode switching: Energy saving mode, standard mode, sport mode

Front and back: Vacuum tire Natural + synthetic + rubber

Size: 1167 x 472 x 1203mm

Folding size: 1167 x 472 x 534mm

Suit height: 120-200cm

Suit age: 14-50 years old

Max load: 100kg

Net weight: 10.1kg




1 x Ninebot KickScooter Air T15

1 x Power Adapter

1 x UK Plug

1 x Extending Nozzle

1 x T-shaped Wrenc

4 x Screw

Water-proof: IPX7

Material: Aluminum Alloy

Rate power: 300W

Range of 15km

Max Speed 20km/h
---
Google Maps:
ScooterzMalaysia.com Xperience Centre, Sunway South Quay, Jalan Tasik Selatan, Bandar Sunway, 47500 Subang Jaya, Selangor
-Opened by Appointment-
---