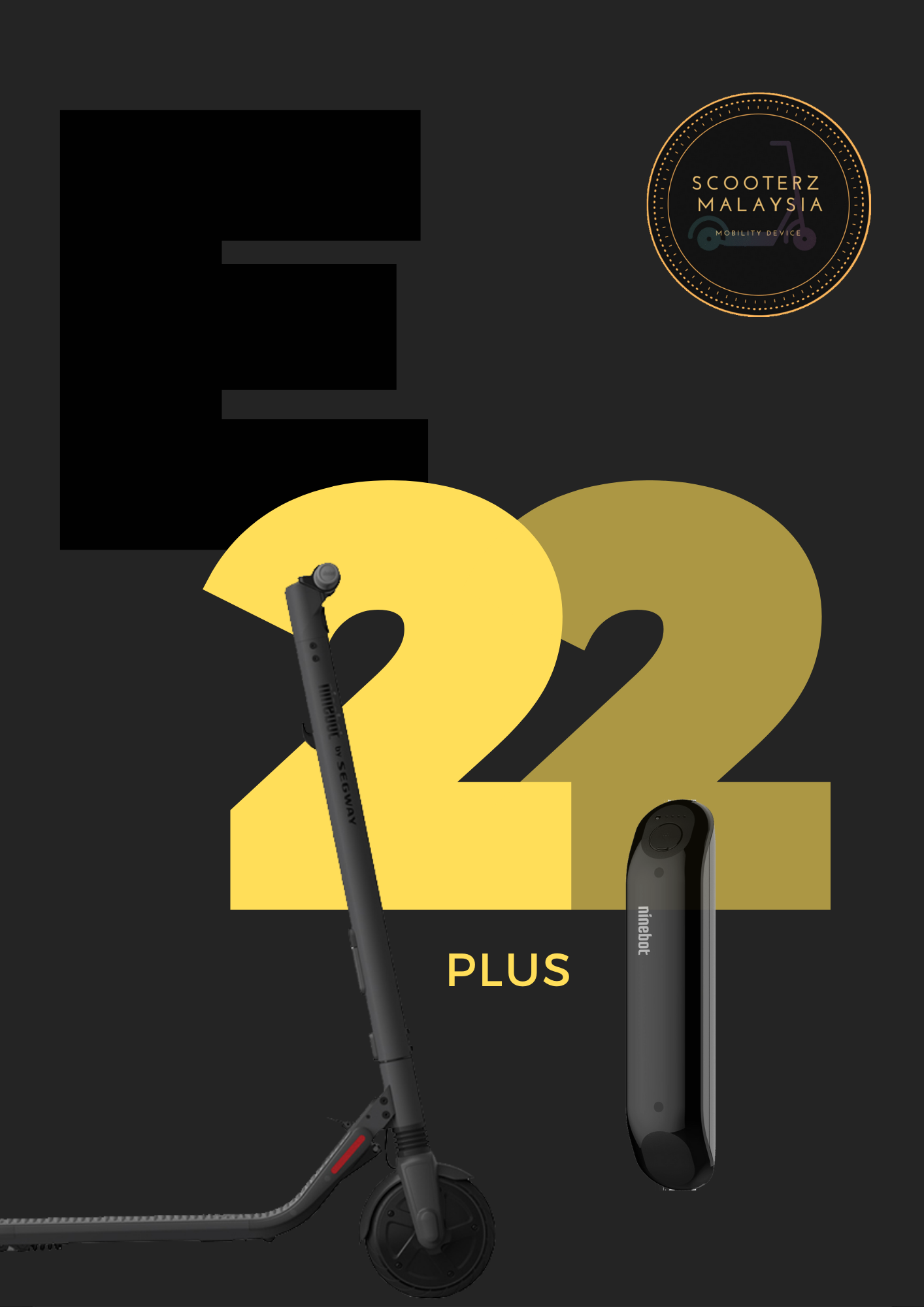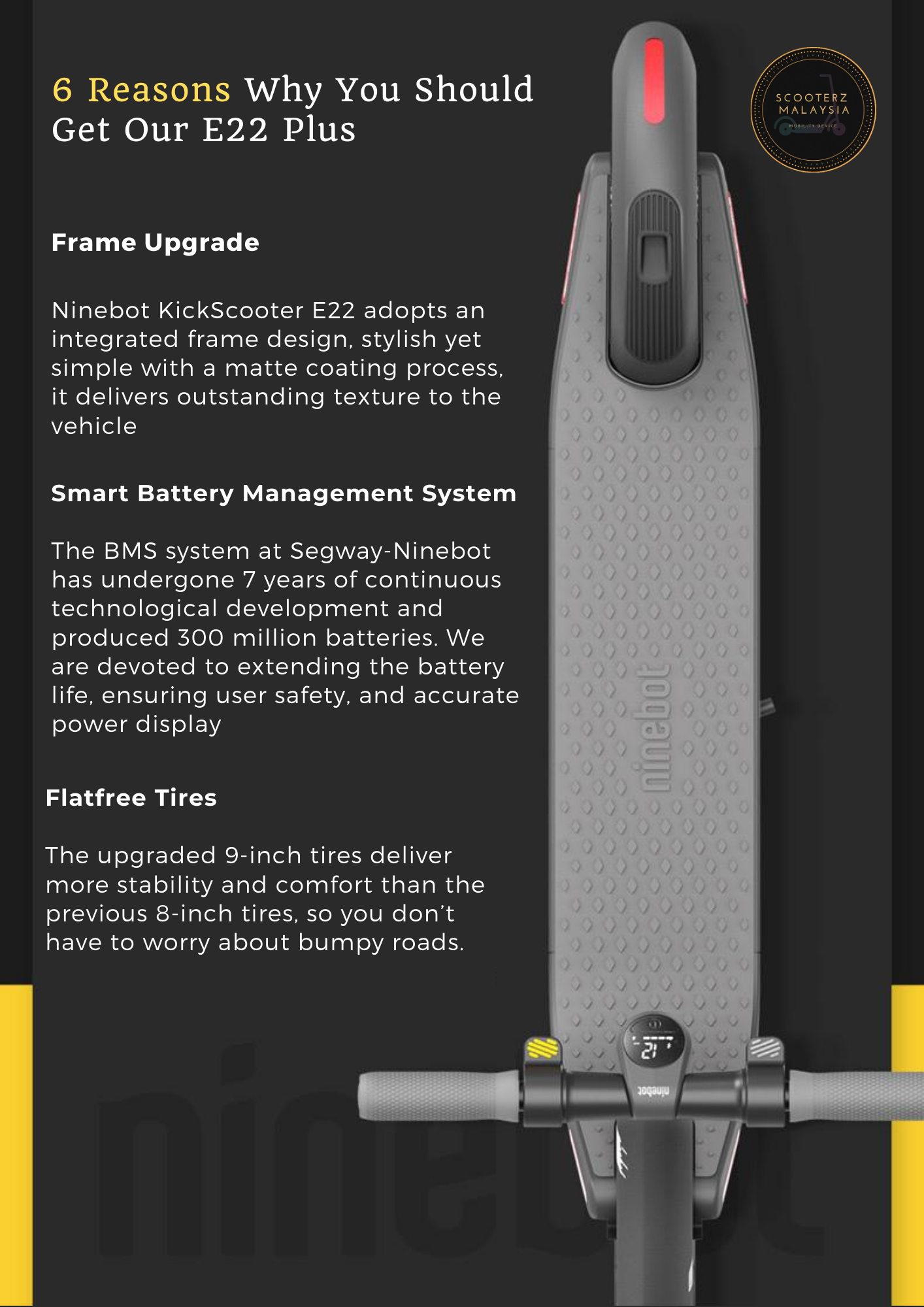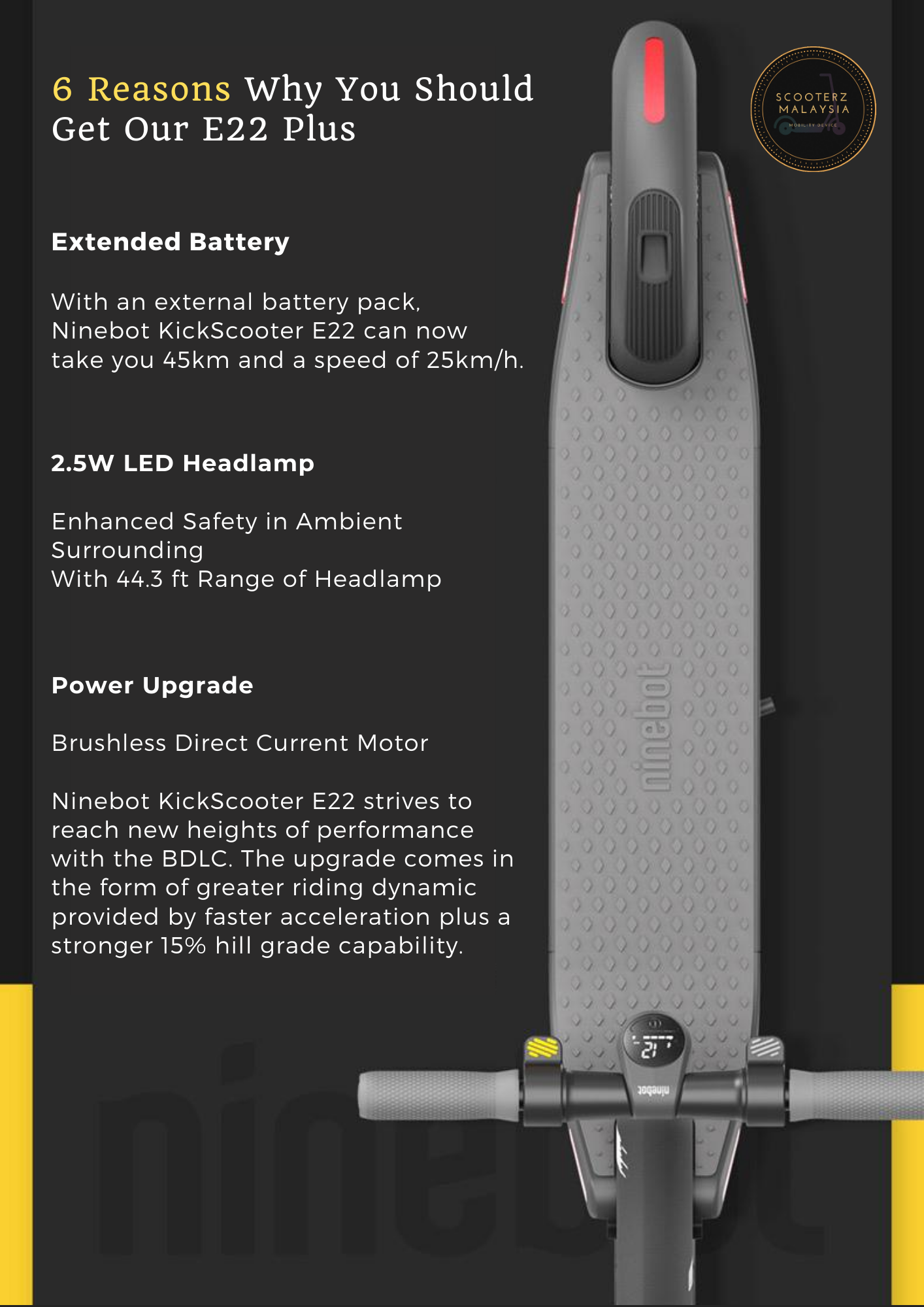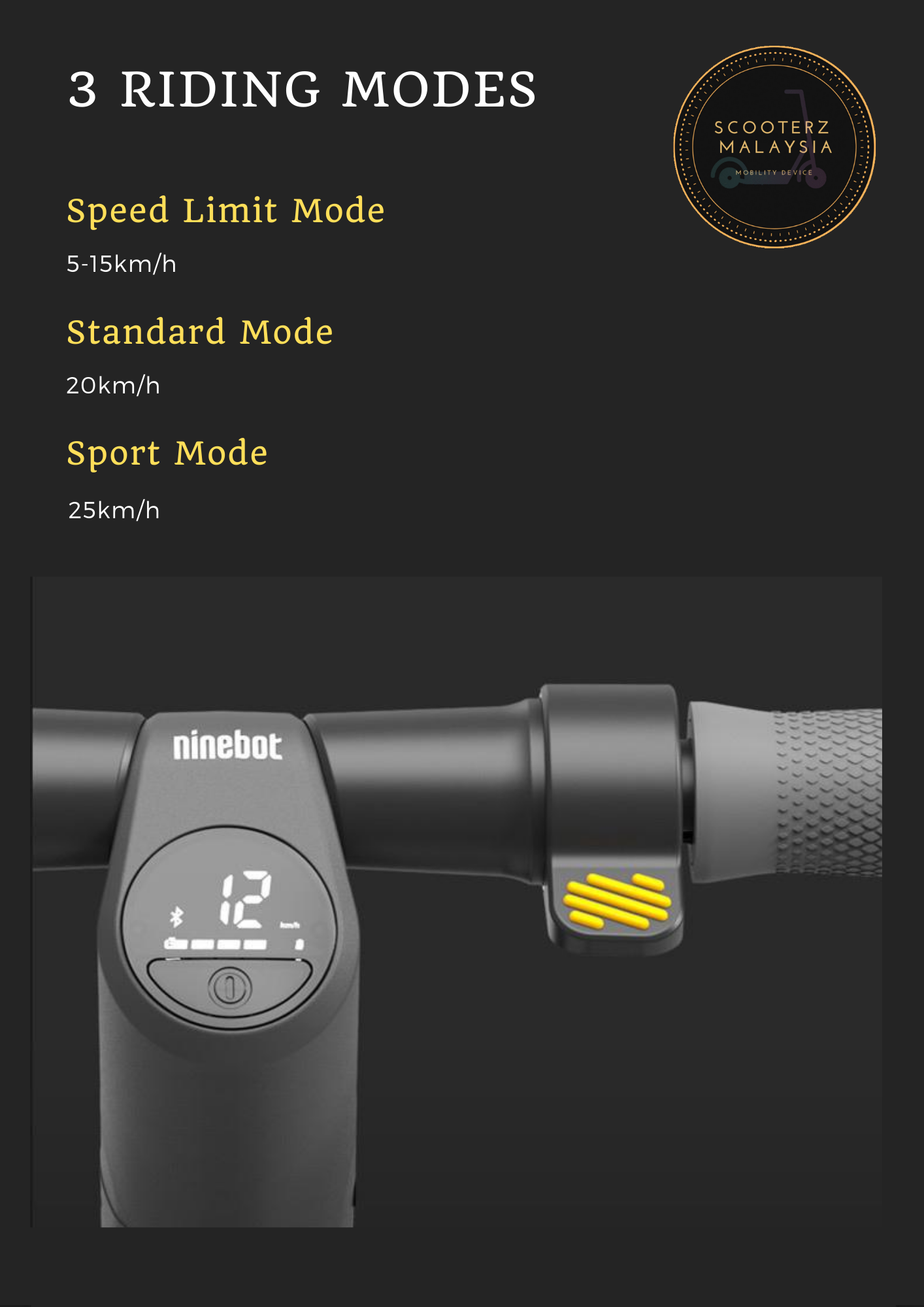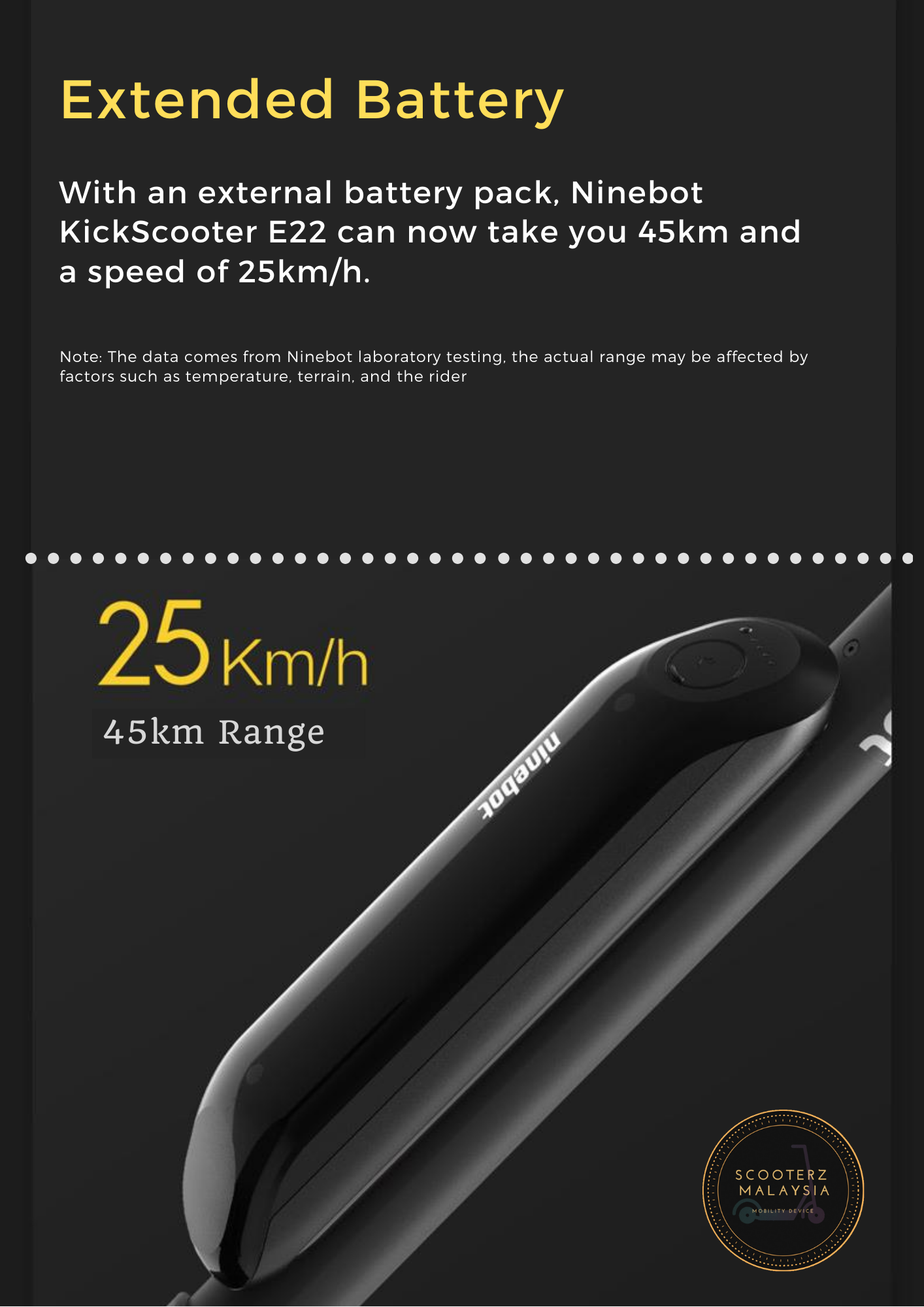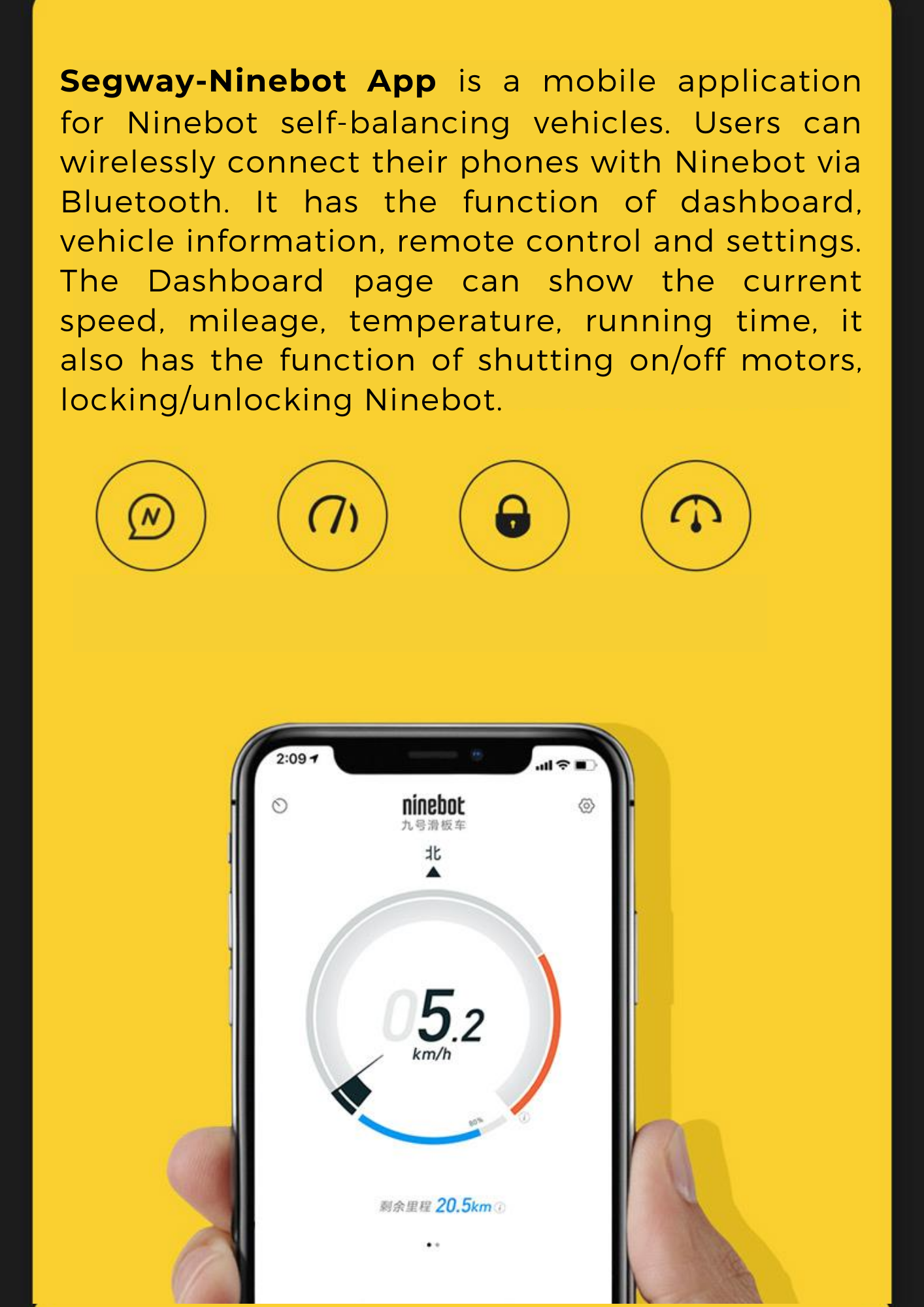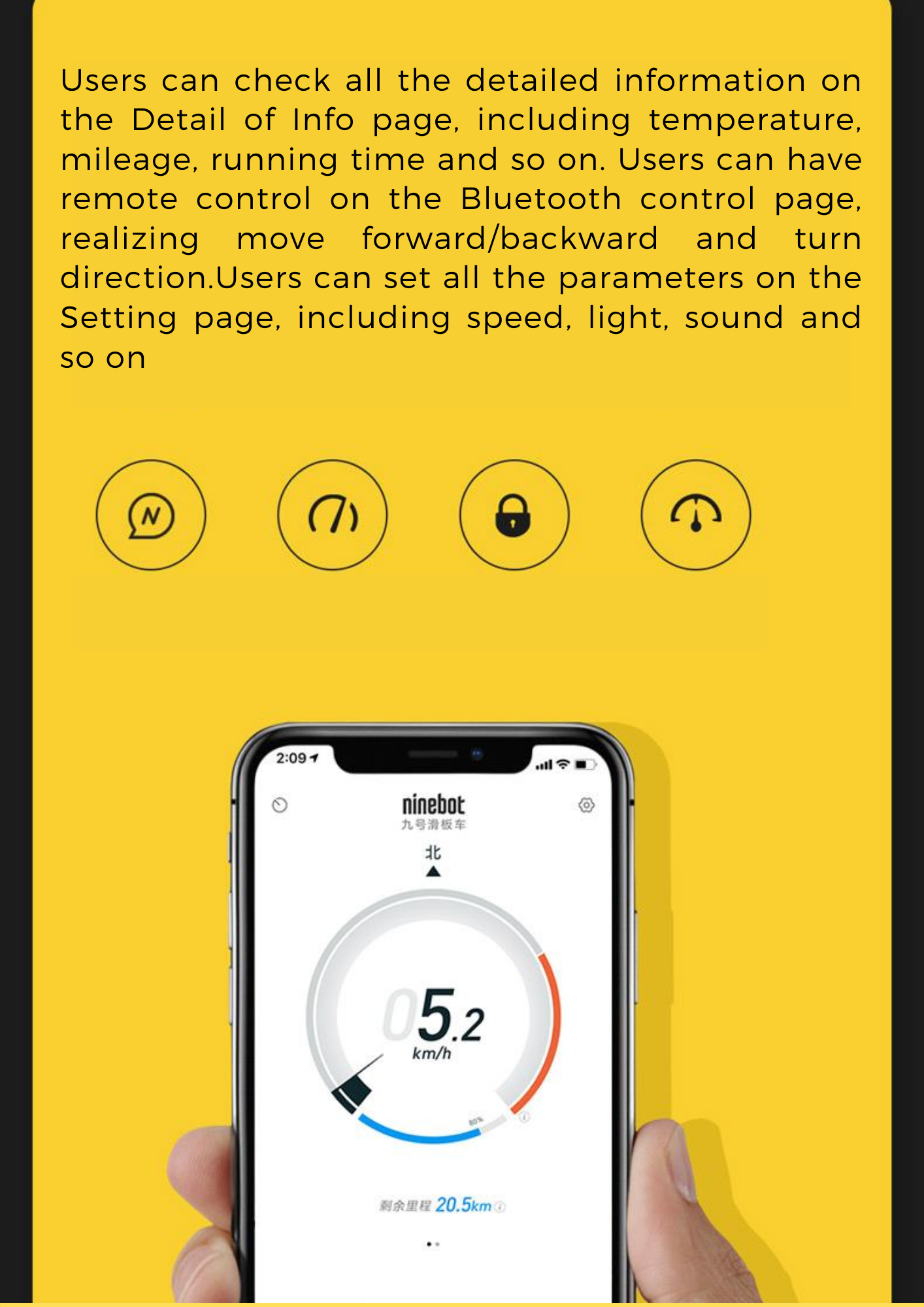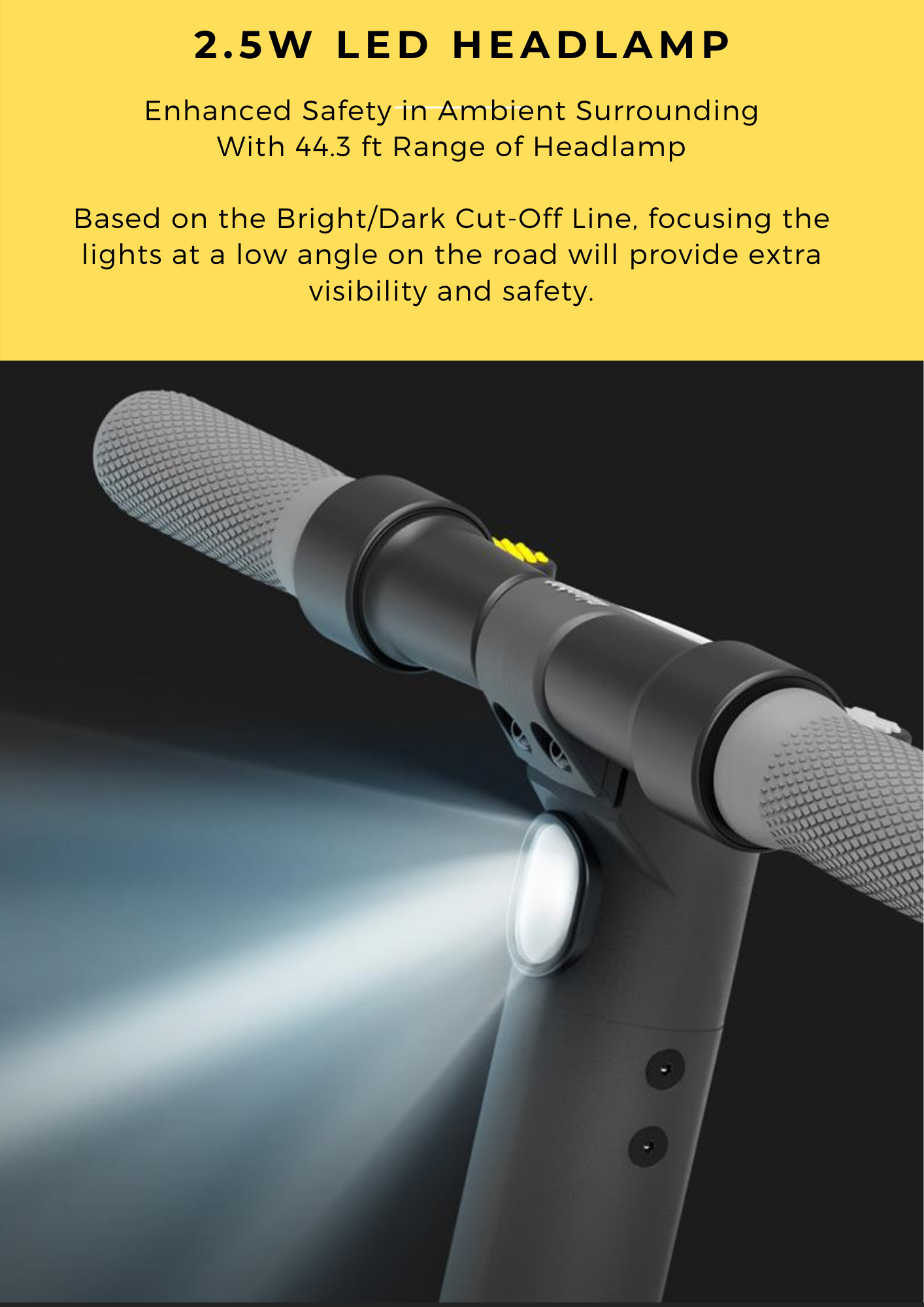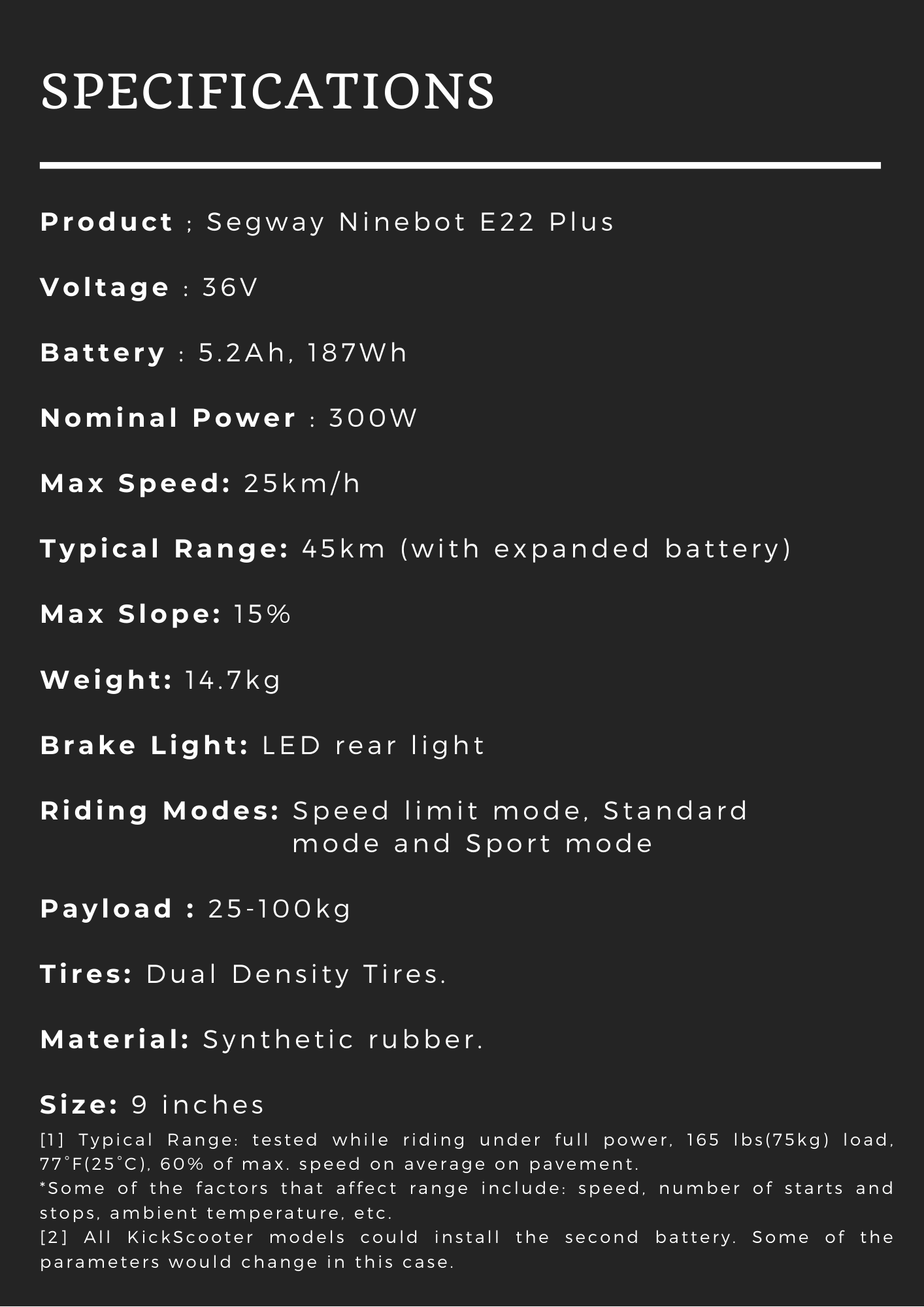 ---
The Segway Ninebot E22 (Plus) is one of the new launch of 2020 by Segway Ninebot. The E22 Plus is with an extended battery pack. It is simple in design, very affordable in price and best suited for simple usage.
Scooterzmalaysia.com Verdict:
Affordable
Portable
Simple
Comfort
---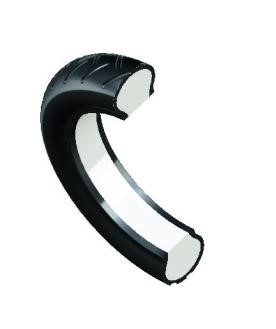 We would like to highlight the best changes that has been made to the ES Series Scooter, it now comes with a nine inch Dual Density Rubber tyre. What does it mean? More comfort ! without sacrificing the ease of maintaining it (it wont puncture).
'Increased wheel diameter, new pneumatic tire technology, explosion-proof solid tires.'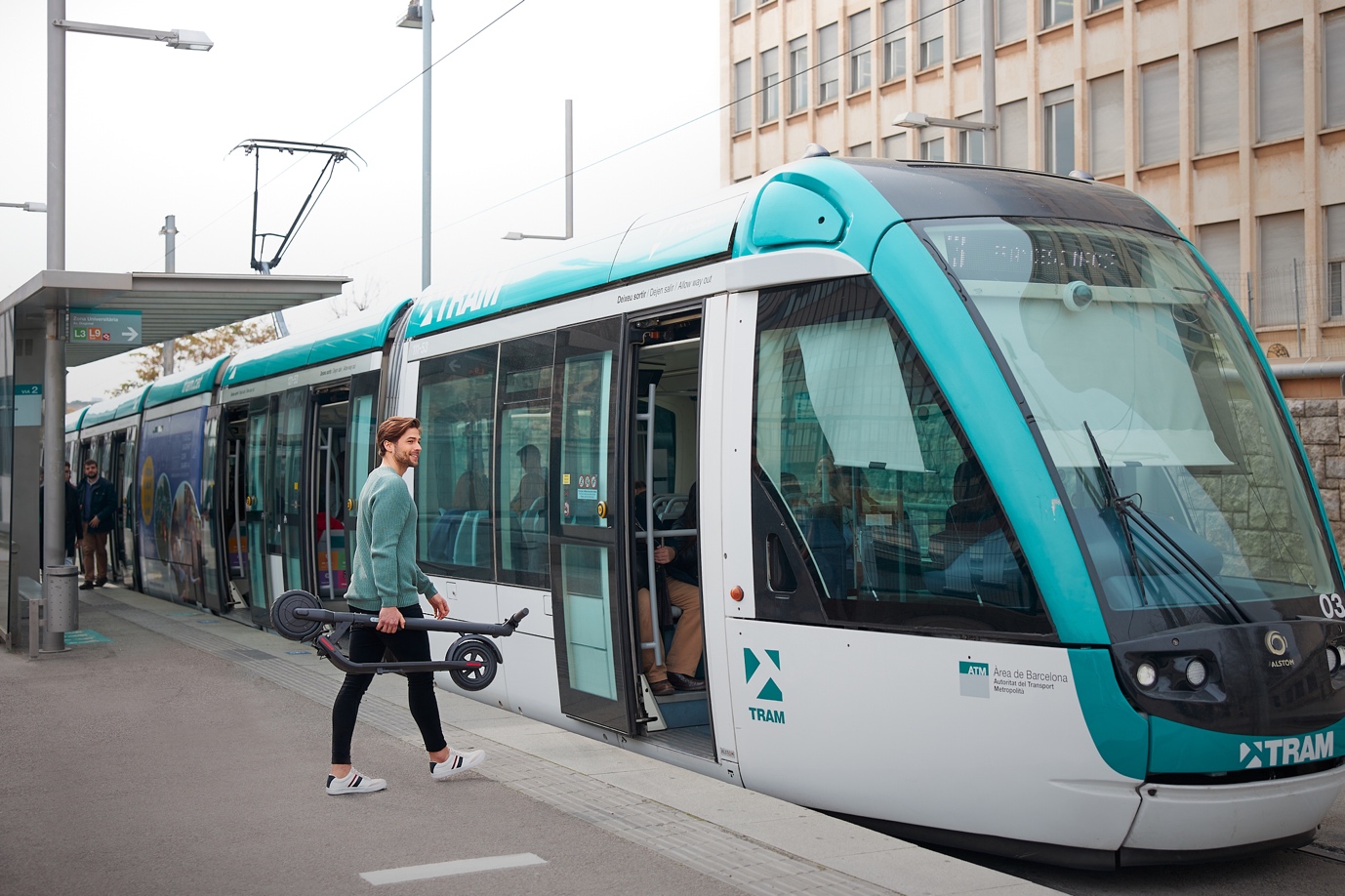 It weighs about 15 kg and perfect for users which wants to bring them into public transport or private vehicle. Foldable, portable with 2 seconds folding and unfolding mechanism.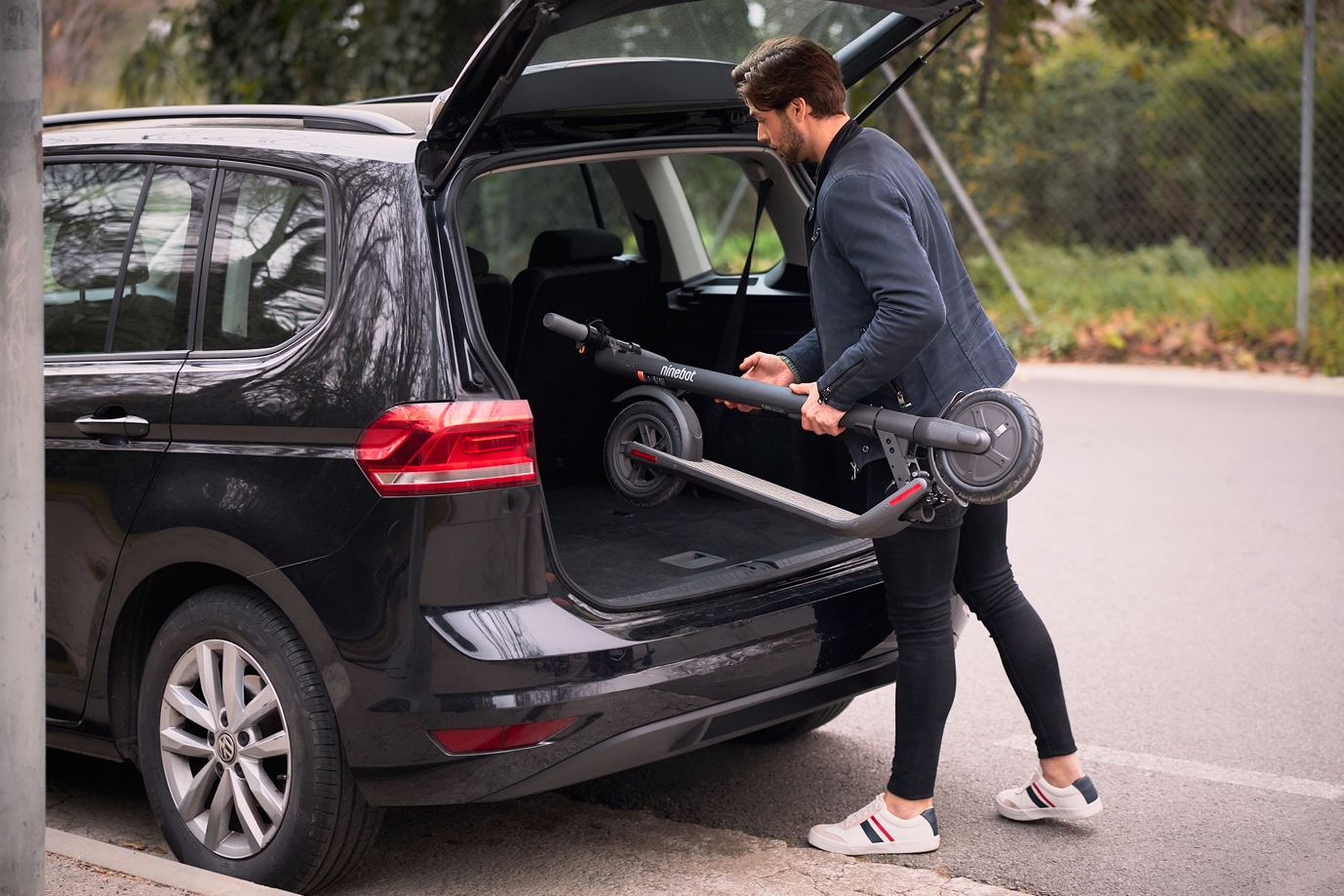 Now comes with Better product quality,
Service life. It has undergone 10000km road test and 3 times reliability standard stricter test.

During the testing, it Simulates real use scenario which greatly improve product durability and stability.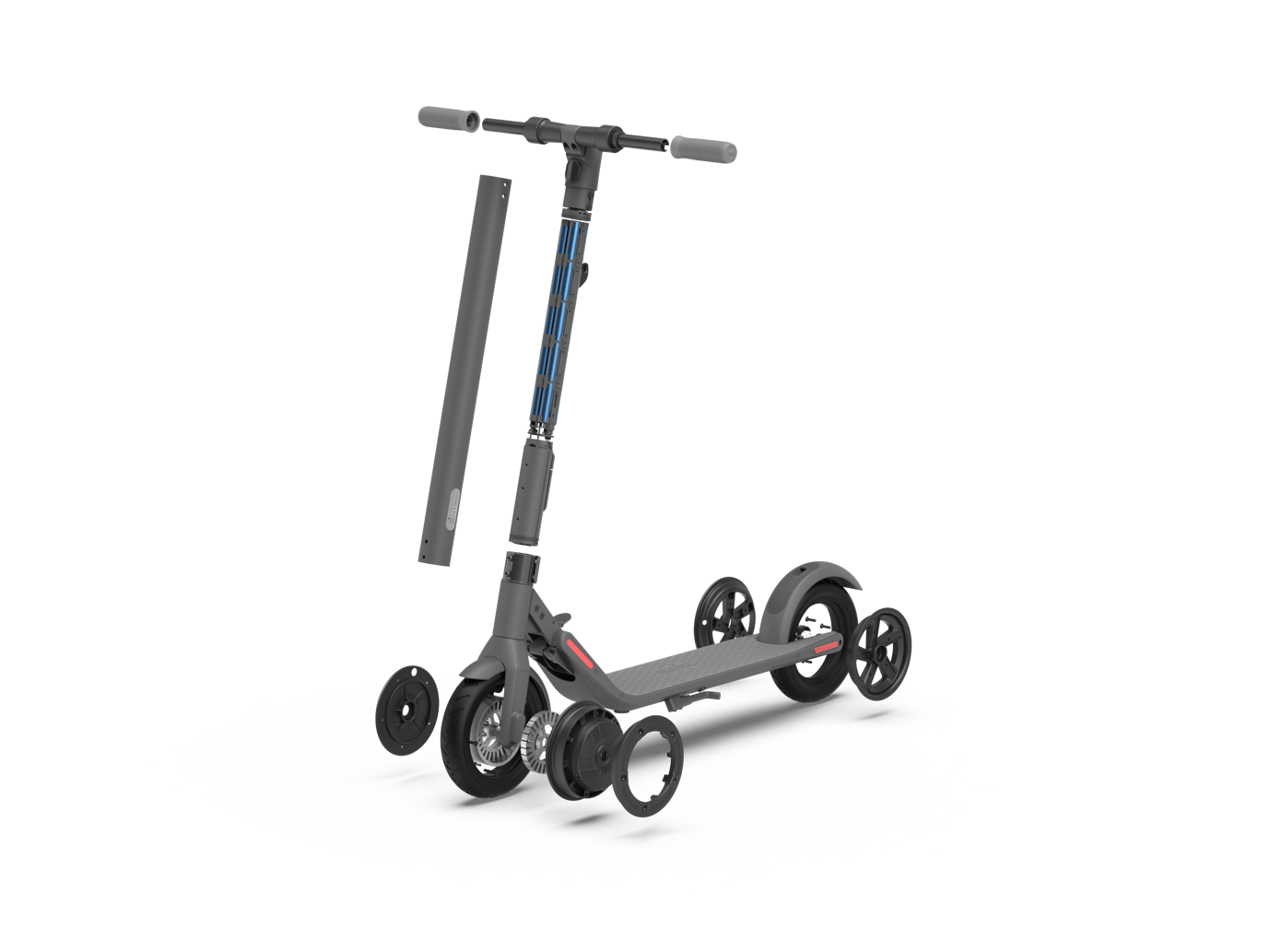 It comes with an electronic brake (motor brake) and a fender brake. Now it has a better design for the tyres where it can be replaced easily without any hassle unlike the es2,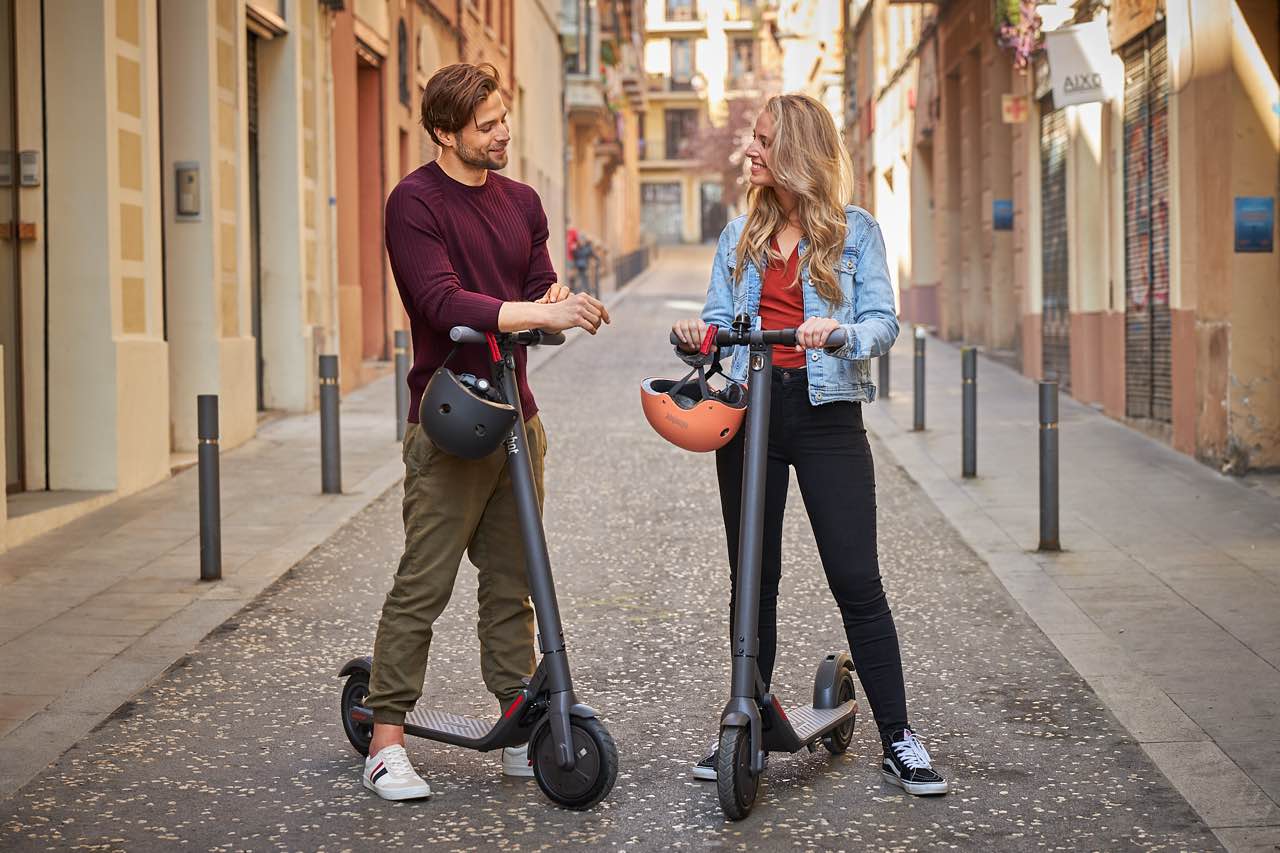 This scooter will be the best in terms of value of money, affordable yet reliable!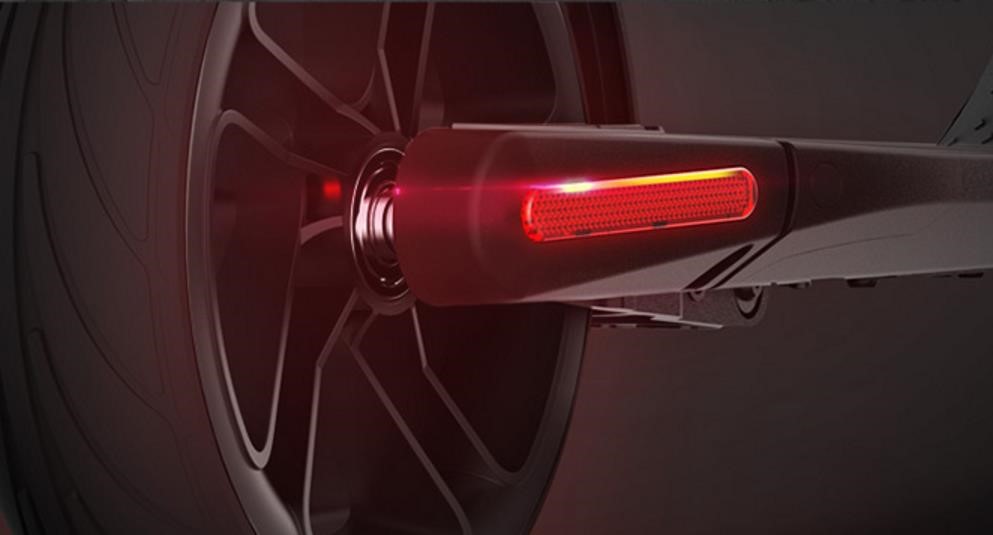 It comes with a rear light which makes it safer at night.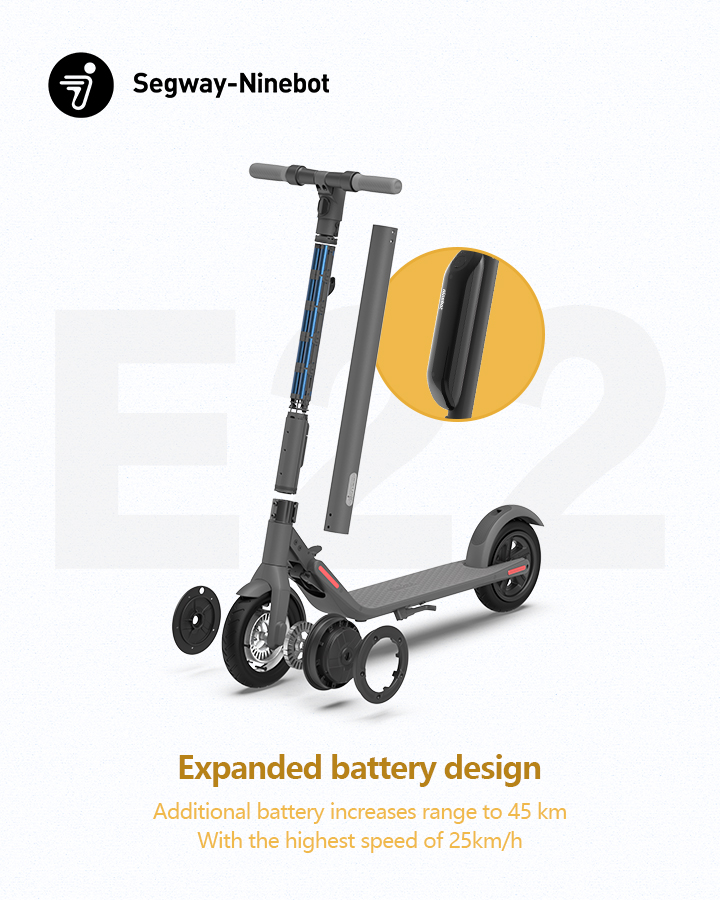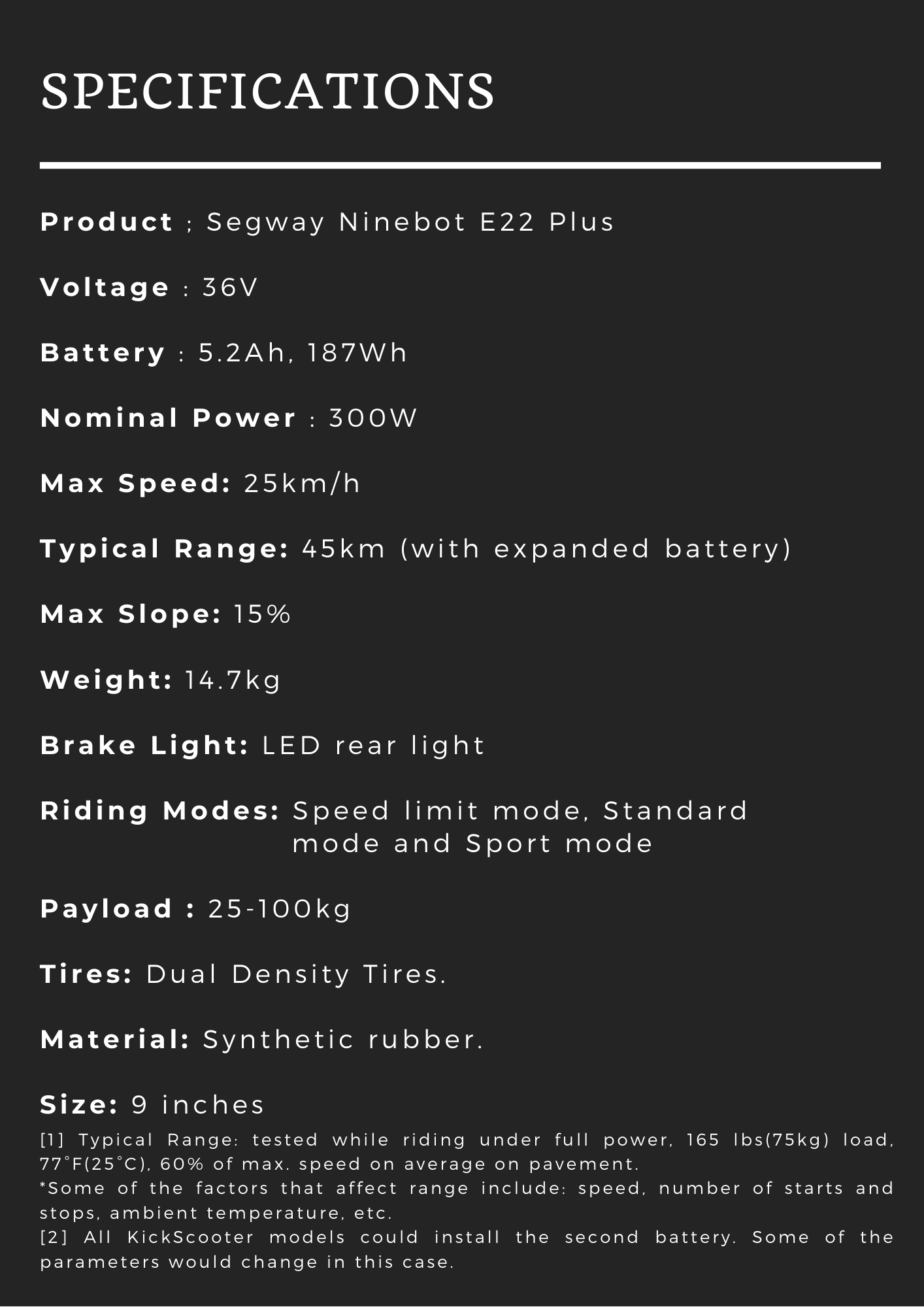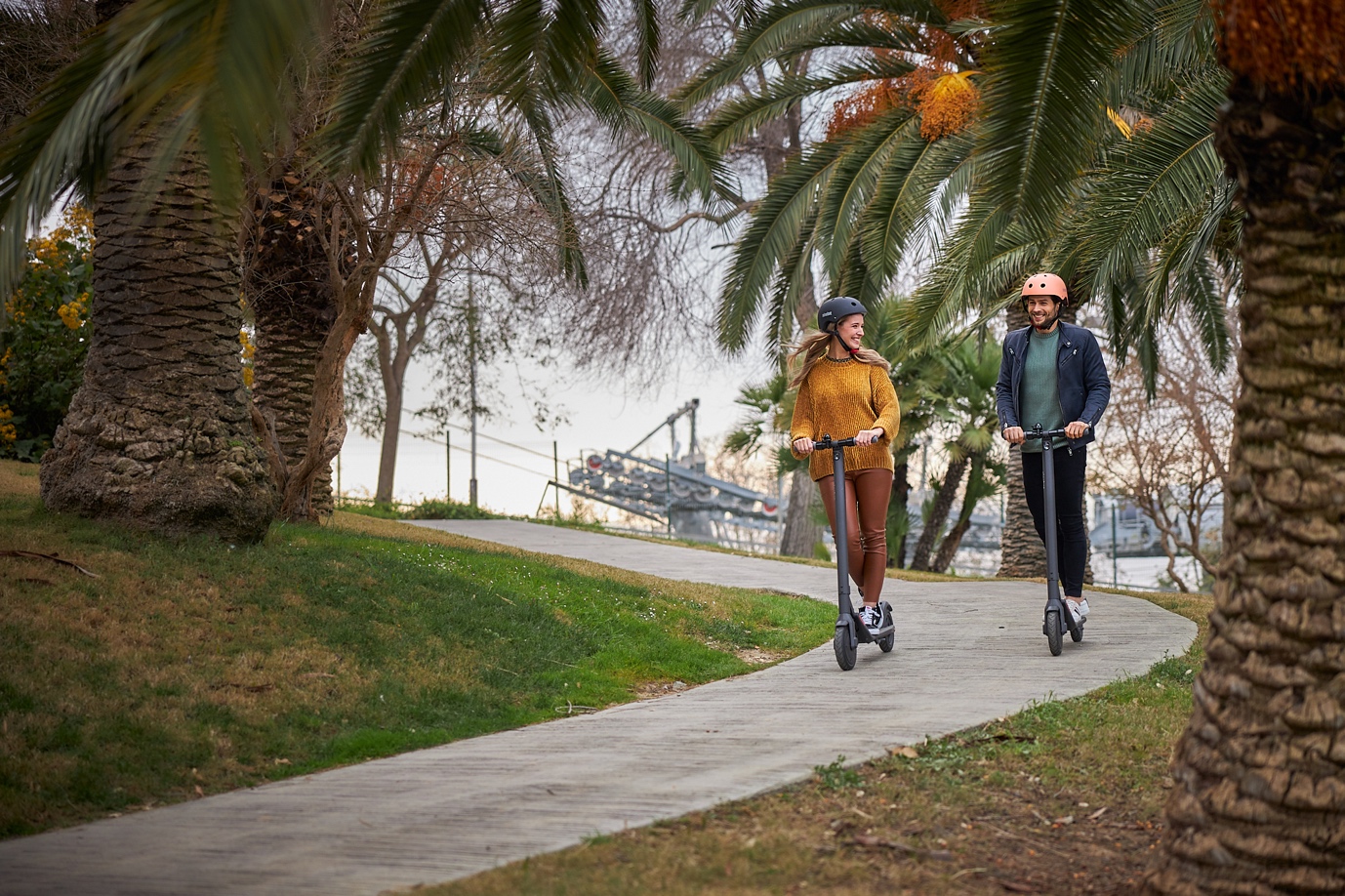 ---
ScooterzMalaysia.com Xperience Centre, Sunway South Quay, Jalan Tasik Selatan, Bandar Sunway, 47500 Subang Jaya, Selangor
Call or Whatsapp +60109400577
---