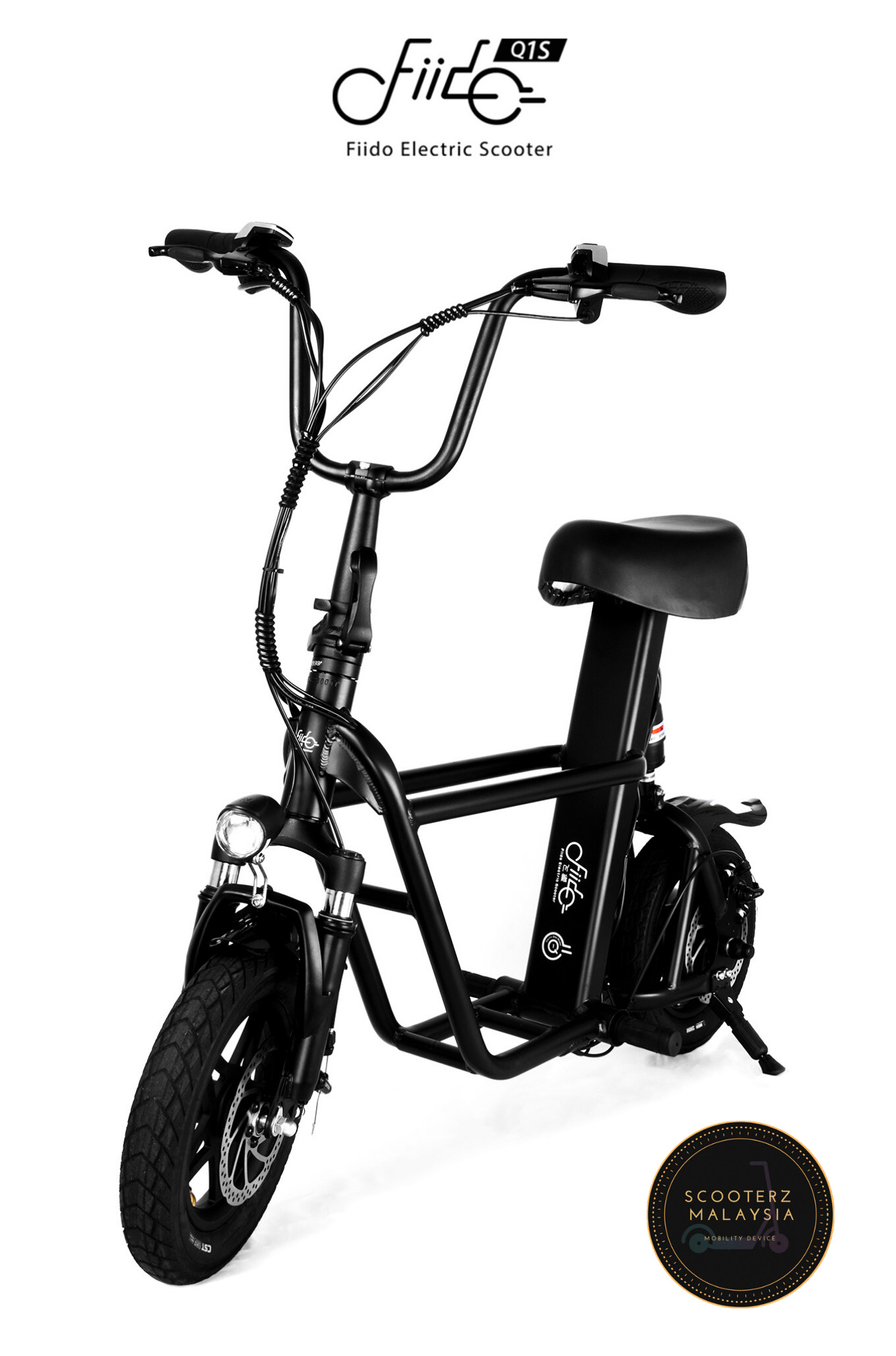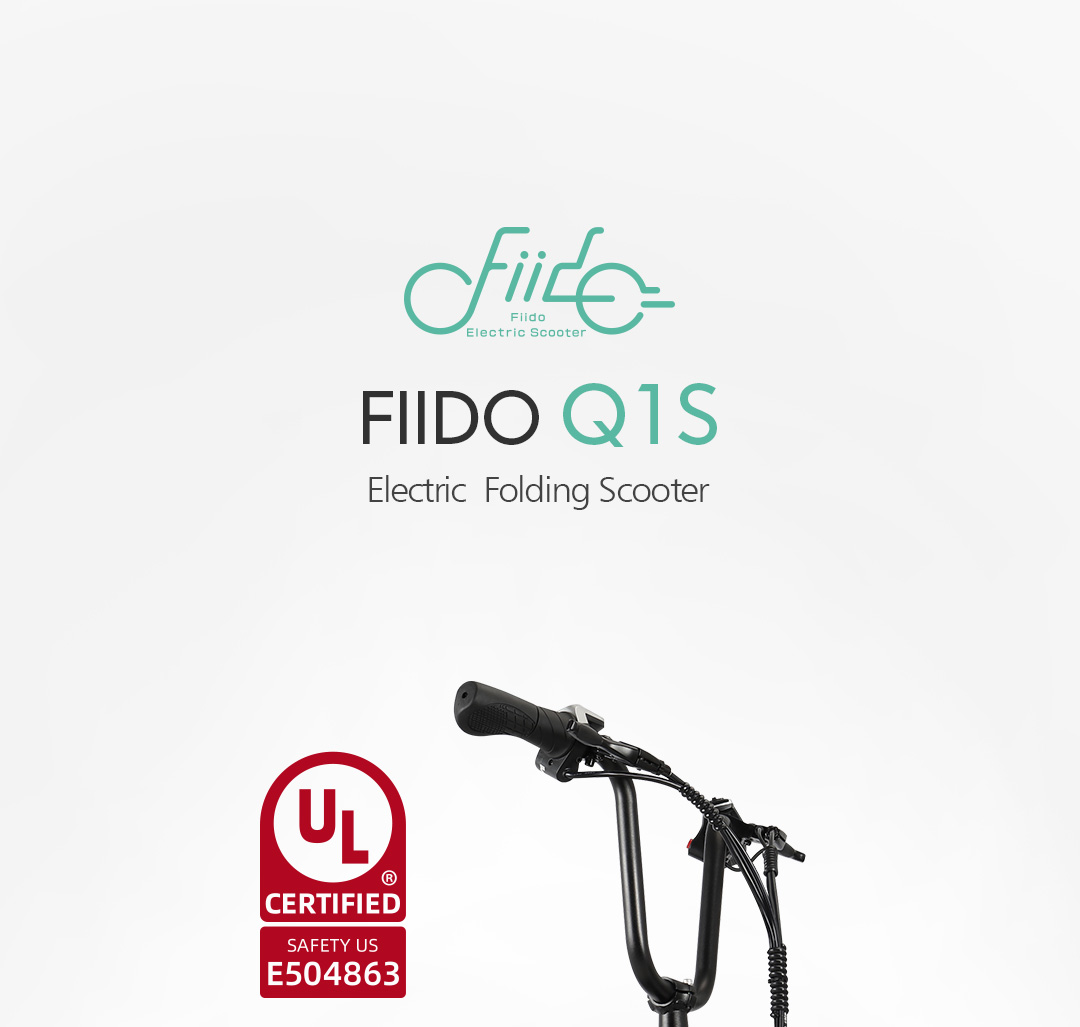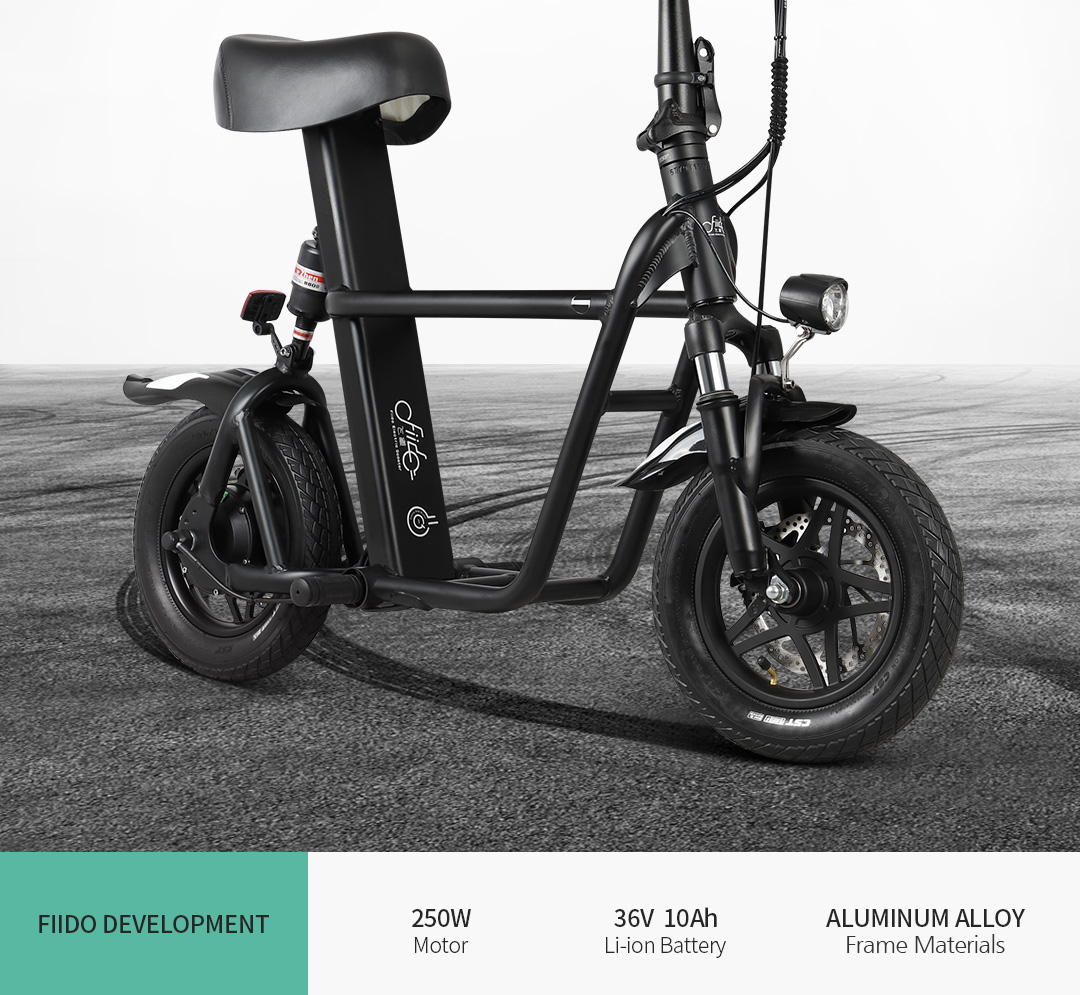 The successor to it's first Q1 version, it features a dual suspension system. It is now UL 2272 certified to fire safety standard, fully LTA compliant in terms of weight, speed and size.

Family oriented design allows it to carry a child in the middle, convenient to fetch and send them to and fro the school.


Rear single pivot suspension, and front dual damping suspension.The newer version aims to provide extra comfort over bumpy and uneven terrains.
12 Inch pneumatic tires that offers great amount of gripping and comfort was retained from the previous version. This tire will help you in various corners and sharp turns. Bigger tire would also mean less prone to slippery ground.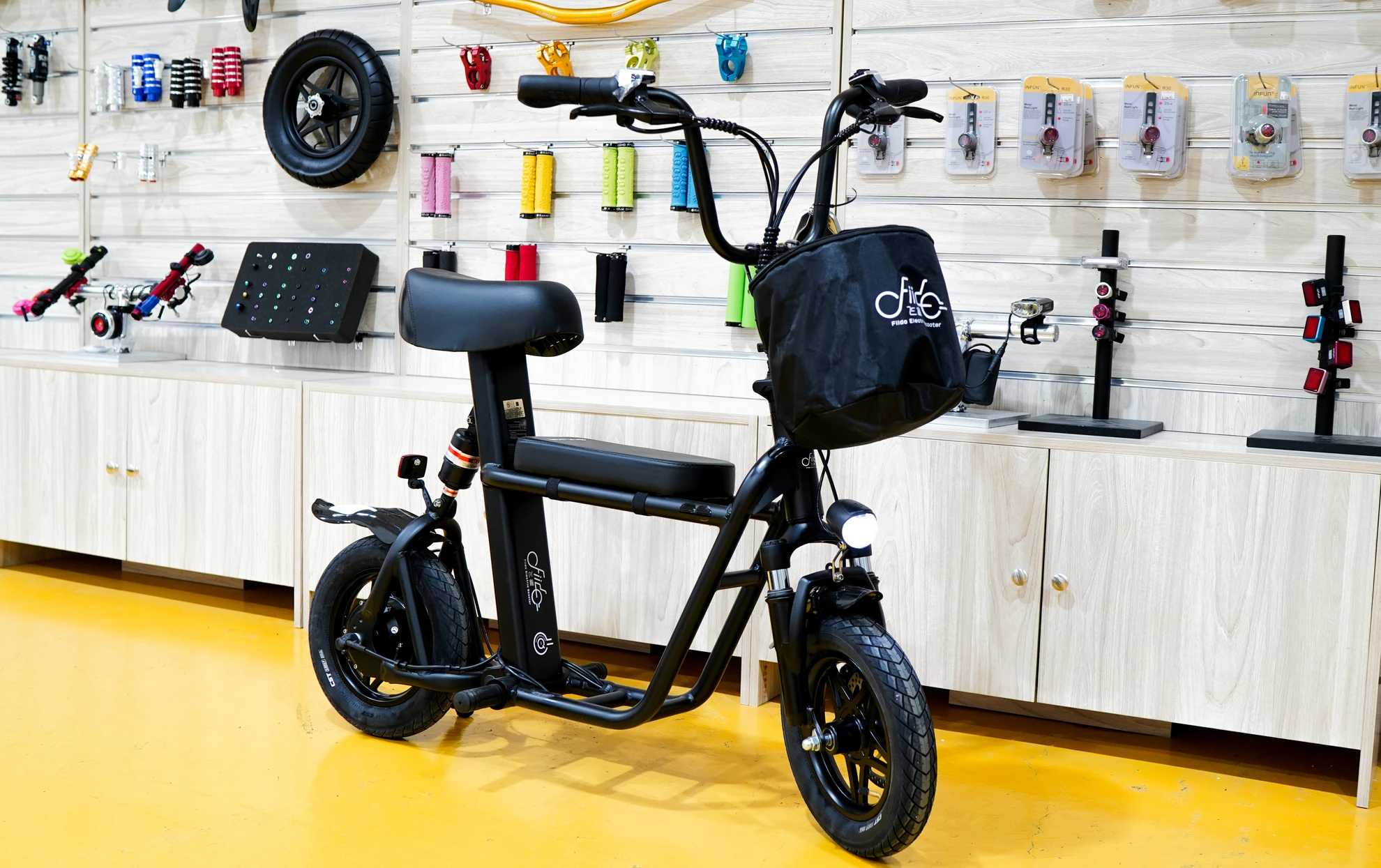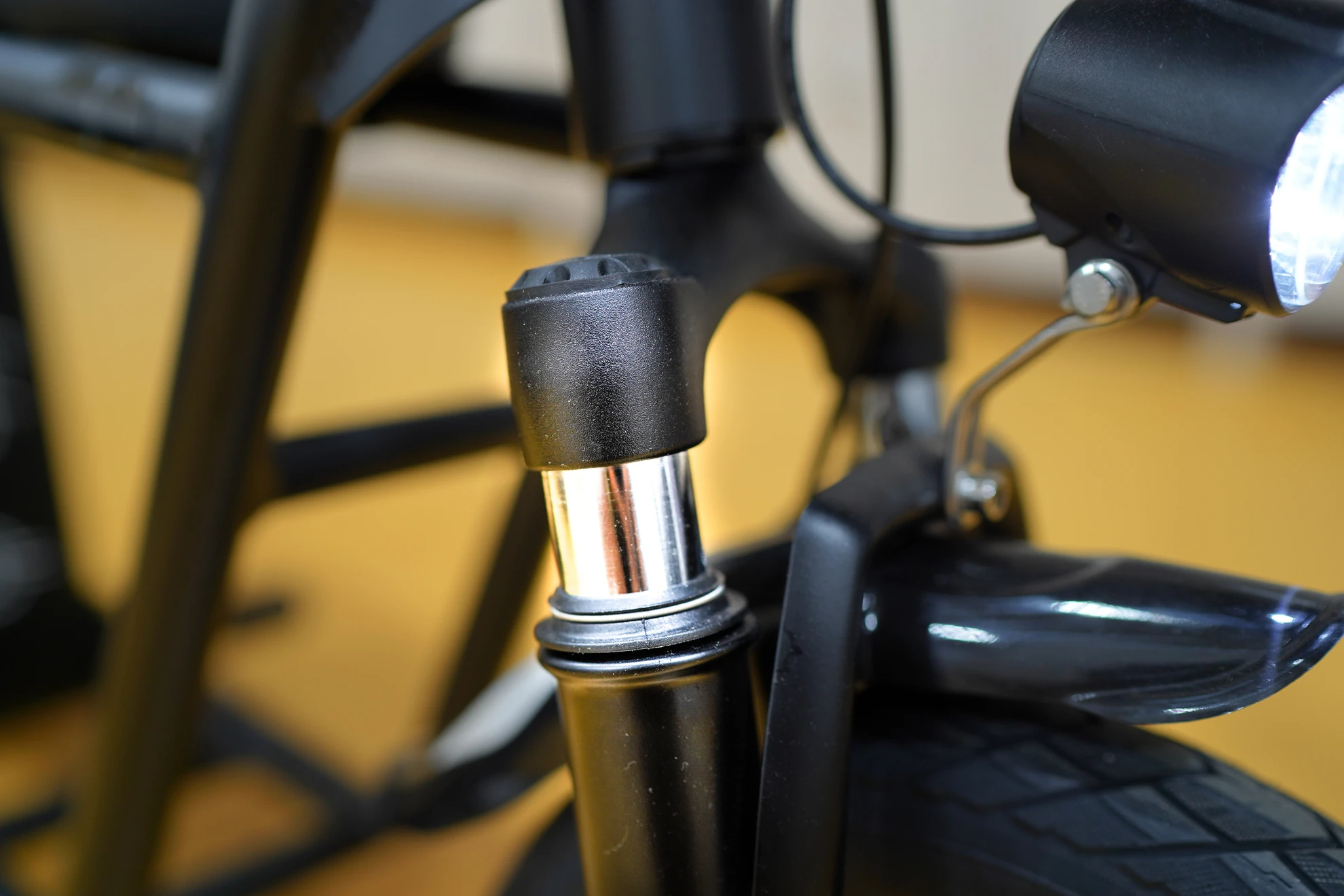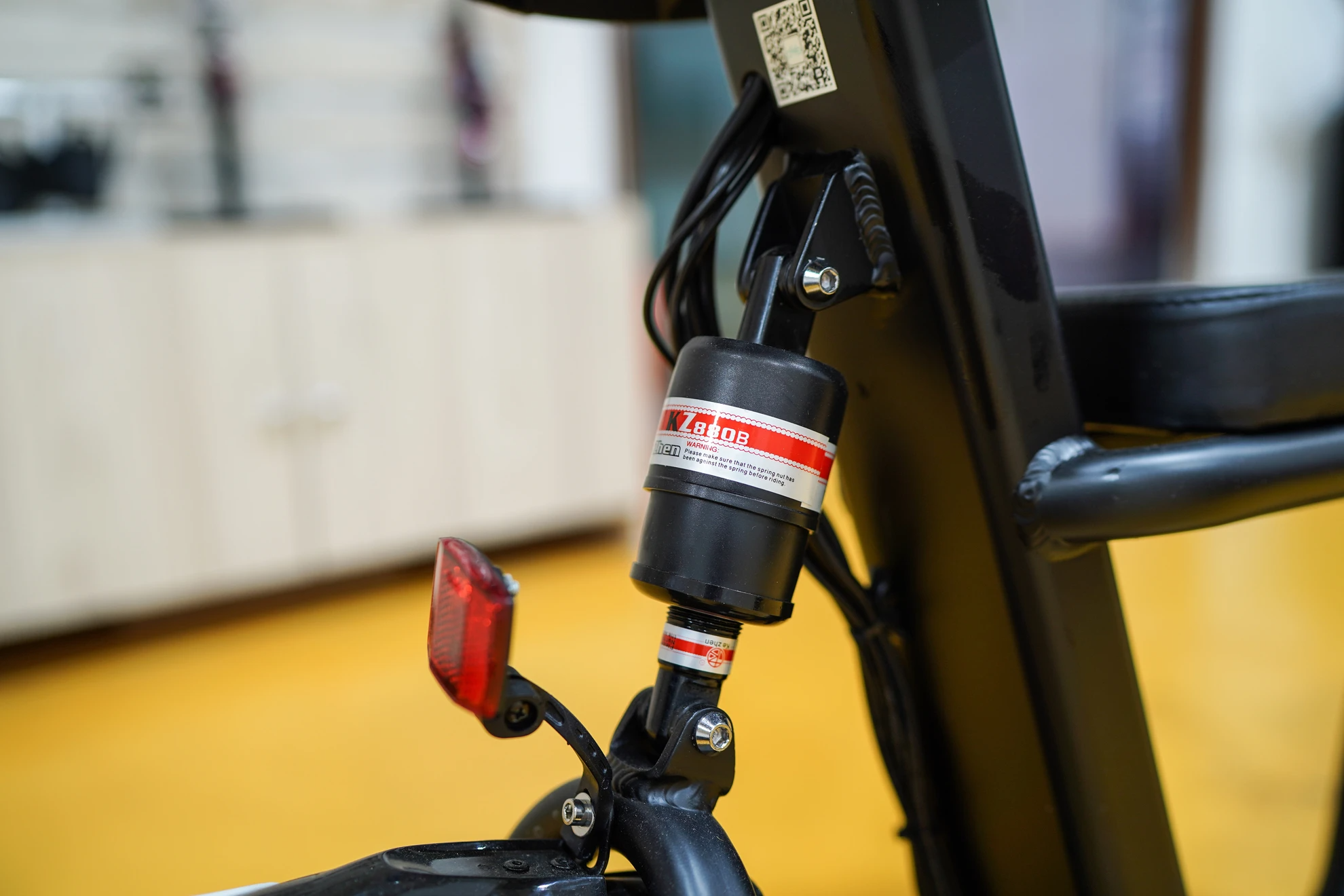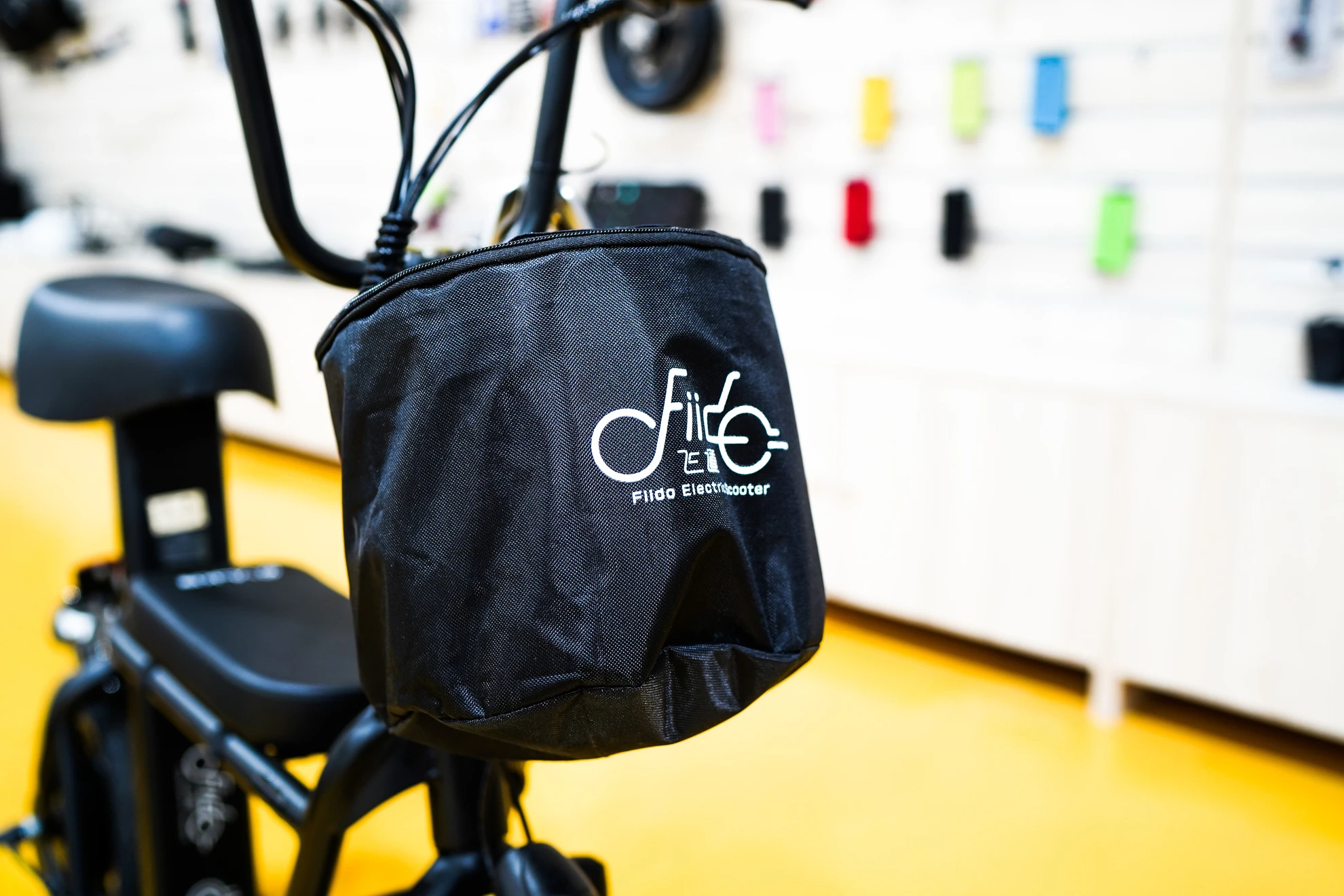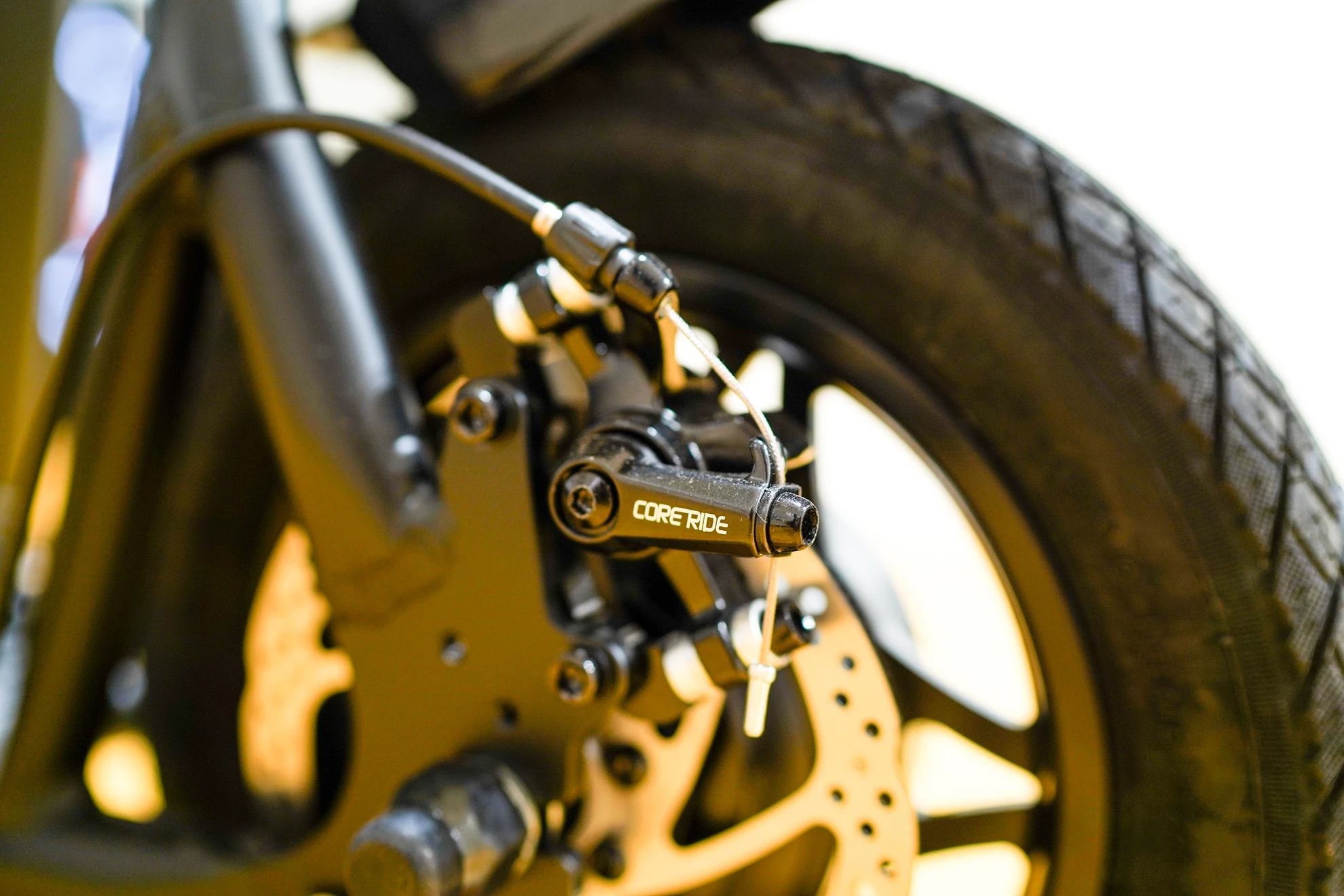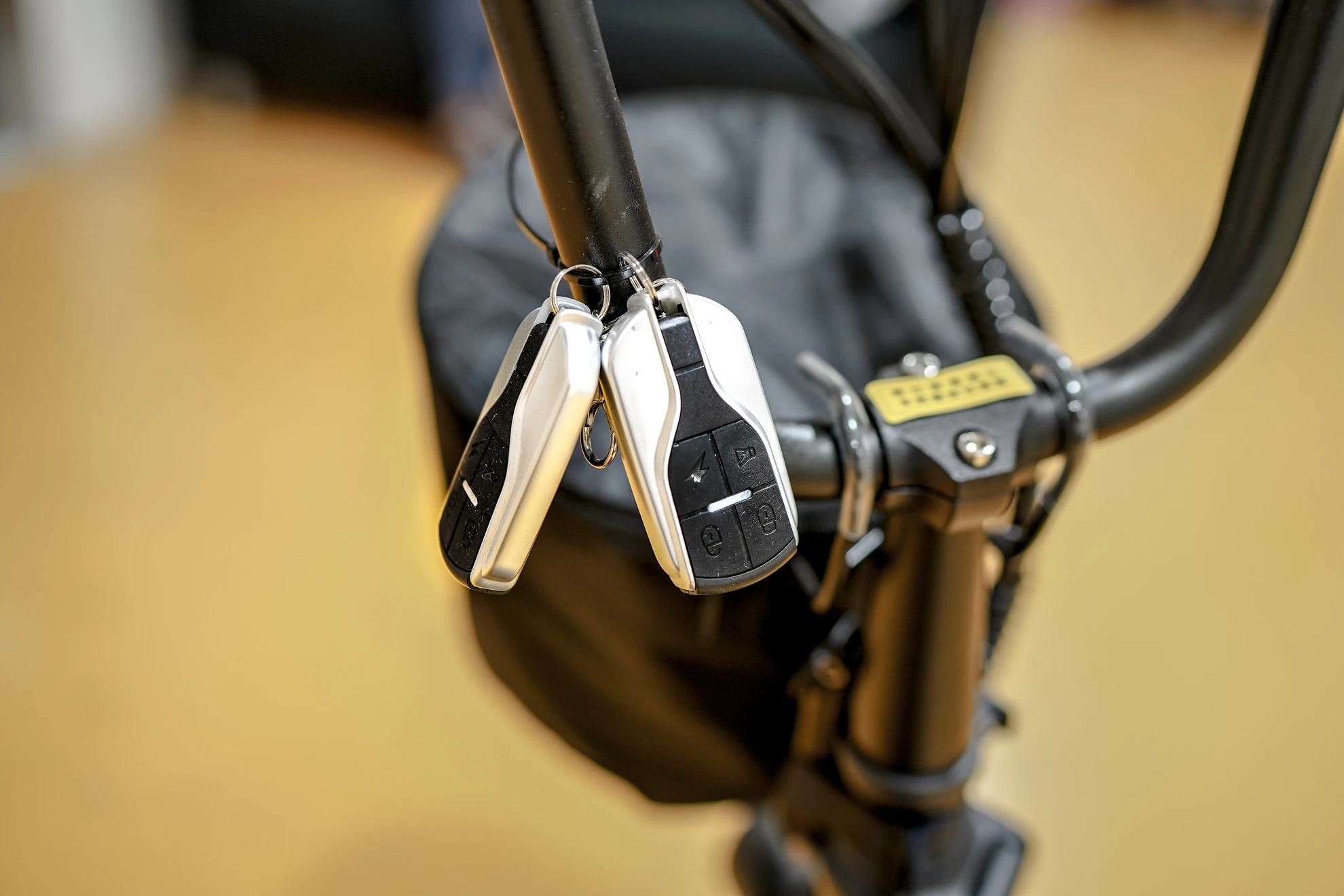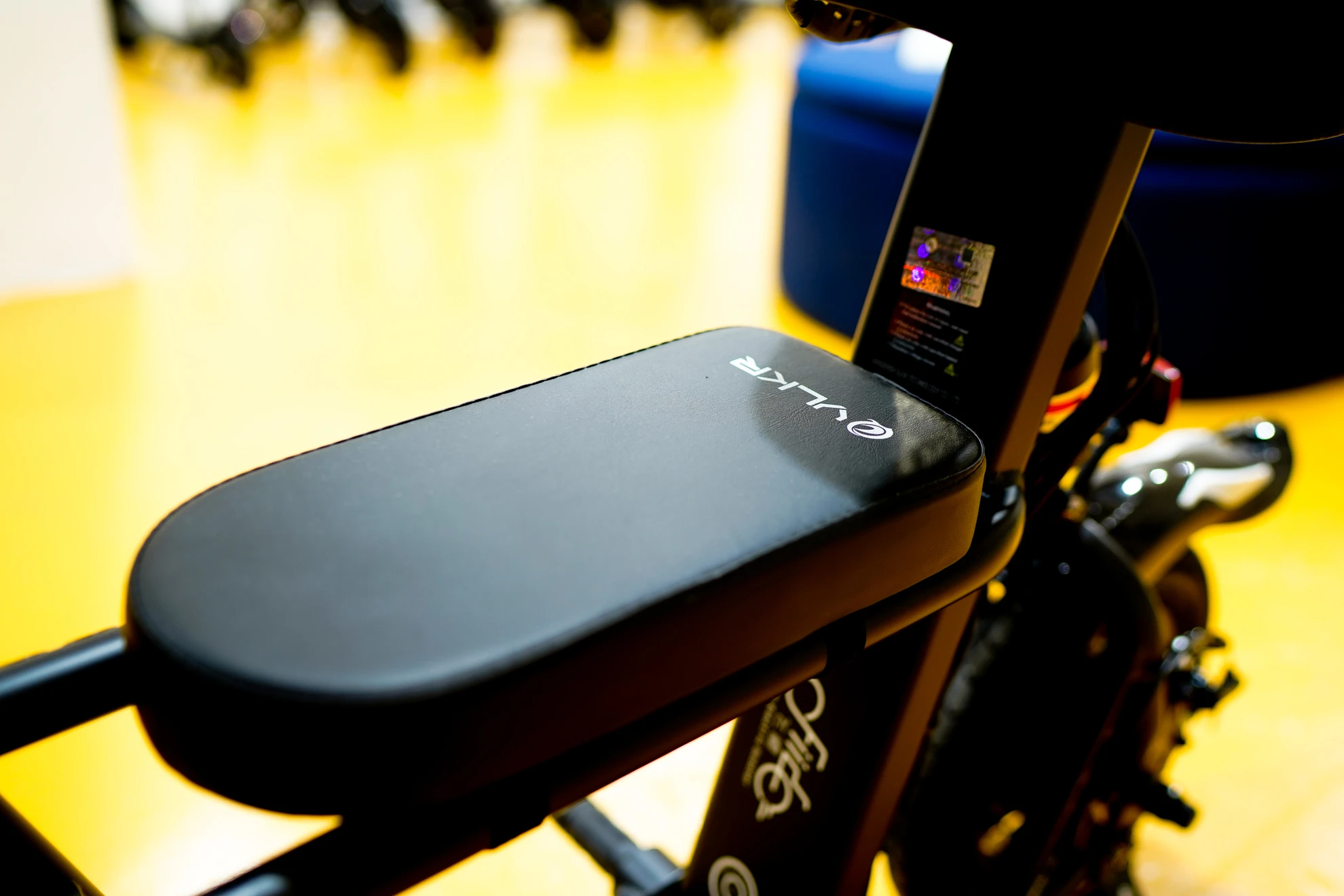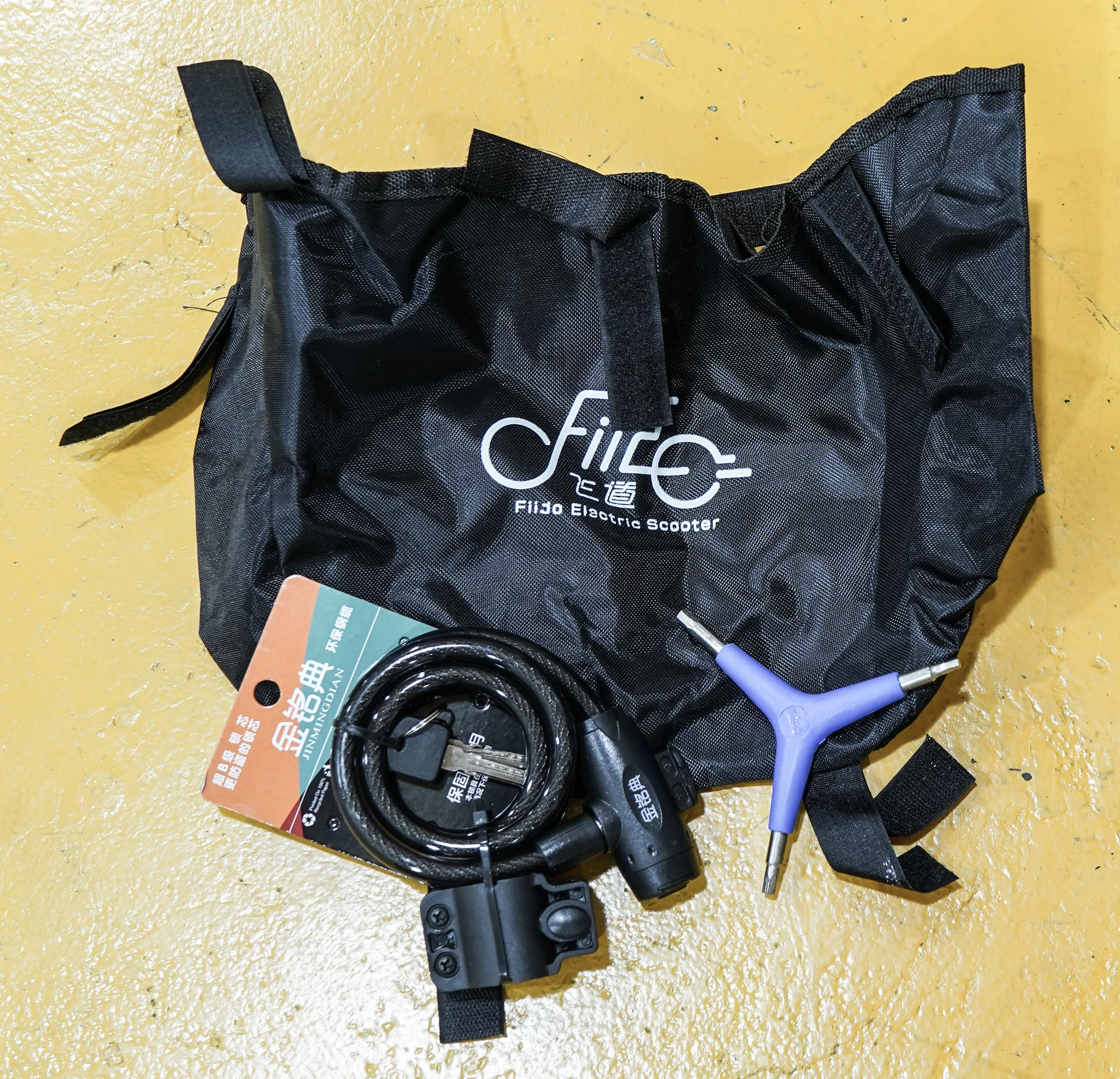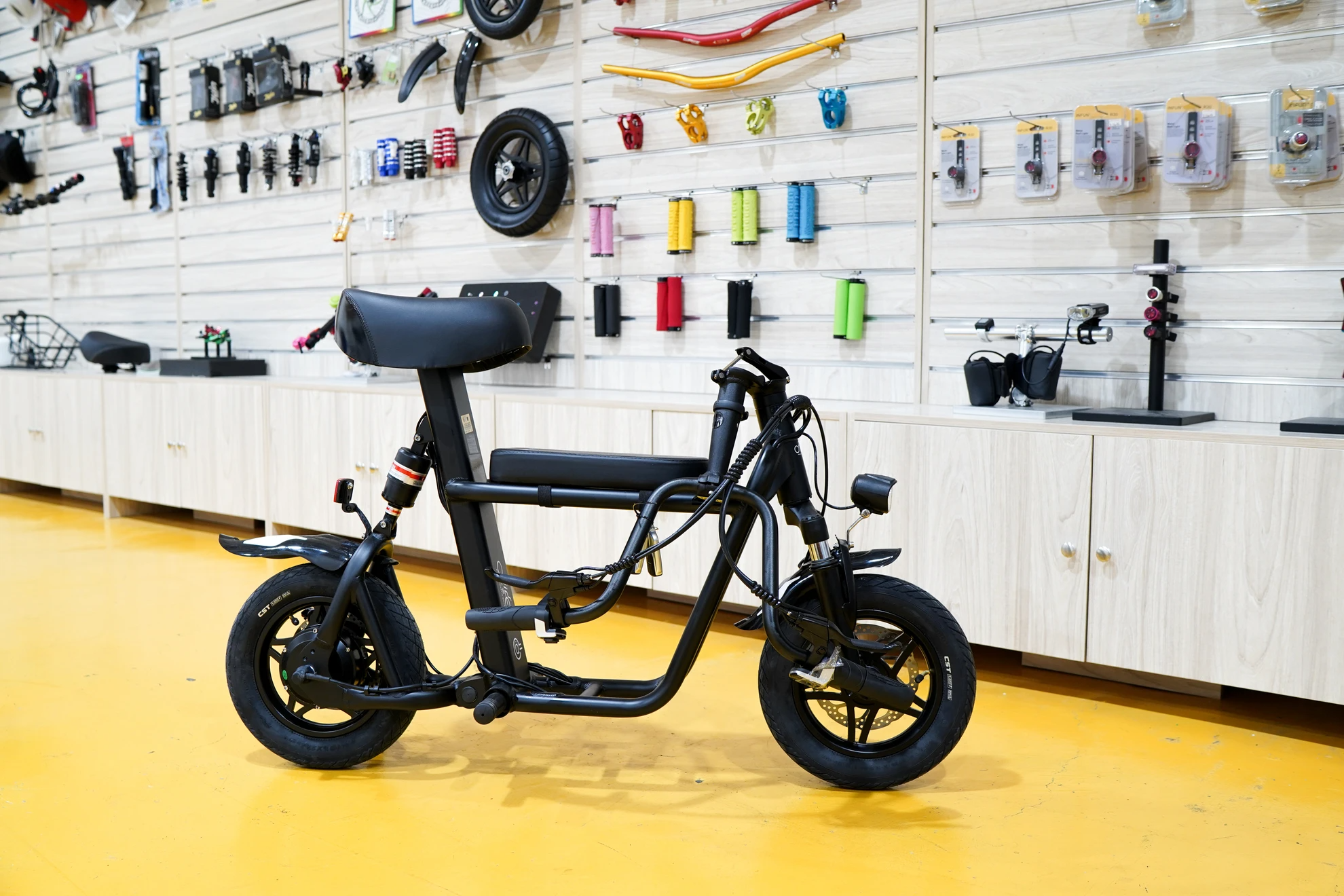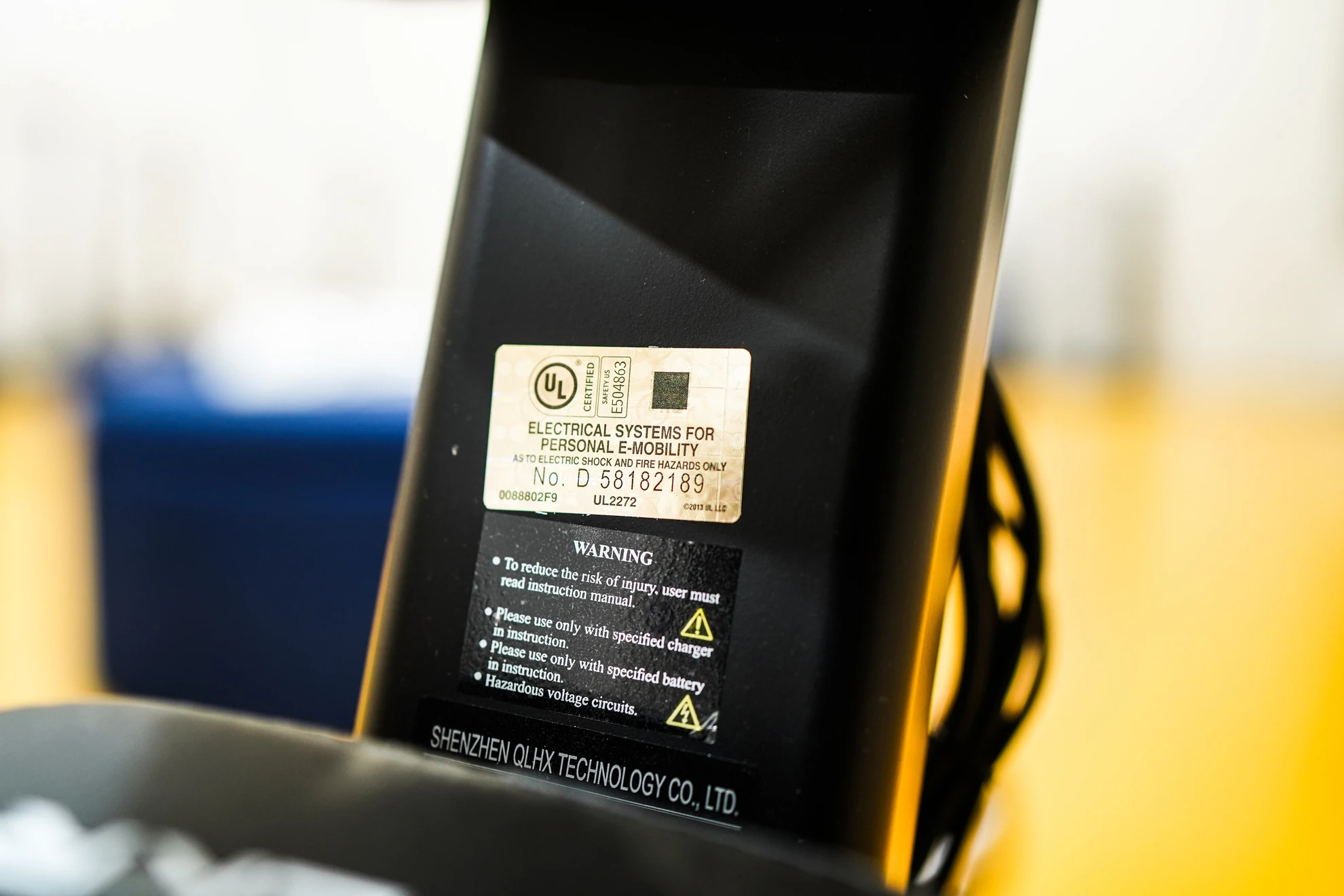 FIIDO Q1S UL2272 Seated Electric Scooter
FIIDO Q1S is a UL2272 certified, LTA compliant e-scooter.
The FIIDO Q1S builds upon the popular Q1 which is well received by many riders, especially families and food delivery riders. Taking customers' feedback, the FIIDO Q1S adopts a front and rear suspension to improve the riding comfort and reduces the stress on its frame and vibration on its components. Thus the Q1S is more durable and reliable.
"Many member of the FIIDO community have been requesting that the manufacturer adds the front and rear suspension. And we are very happy to know that the manufacturer has listened to us and incorporate into their latest UL2272 certified e-scooter, the FIIDO Q1S."
Powered by 36V 250W geared motor and 10AH li-ion battery, the FIIDO e-scooter has more torque than similar e-scooters using non geared motor. Therefore, it is well liked by heavier riders, food delivery riders and families with kids.
Design
FIIDO UL2272 certified e-scooter has that "industrial" look with the round bars forming the frame of the e-scooter. It has a low riding profile with a lowrider handlebar.

In fact, it is this design that let the FIIDO stands out from the crowd. It is simple yet customisable. It is small yet practical.
Practical
FIIDO Q1S UL2272 has many customisation options. If you have kids, you can install a front child seat.
On the other hand, mothers love to have a front basket for light groceries and rear metal basket for their child's heavy school bag.
For the young and trendy, the center opening can be fitted with a middle cloth basket to house your portable speakers or spare battery. It can even be enclosed with customised cladding for that personalised look.
Powerful
FIIDO UL2272 uses a 36V 250W DC brushless geared motor. Comparatively, geared motor is able to provide more torque then gearless motor. As a result, FIIDO is well-liked by heavier riders, food delivery riders or families with kids.


Comfortable and Safe
Mounted with 12″ pneumatic tyres, front and rear disc brakes, front and rear suspension, FIIDO Q1S UL2272 is one of the more comfortable and safe e-scooter in the market. Not to mention that the FIIDO Q1S comes with an in-built anti-theft alarm.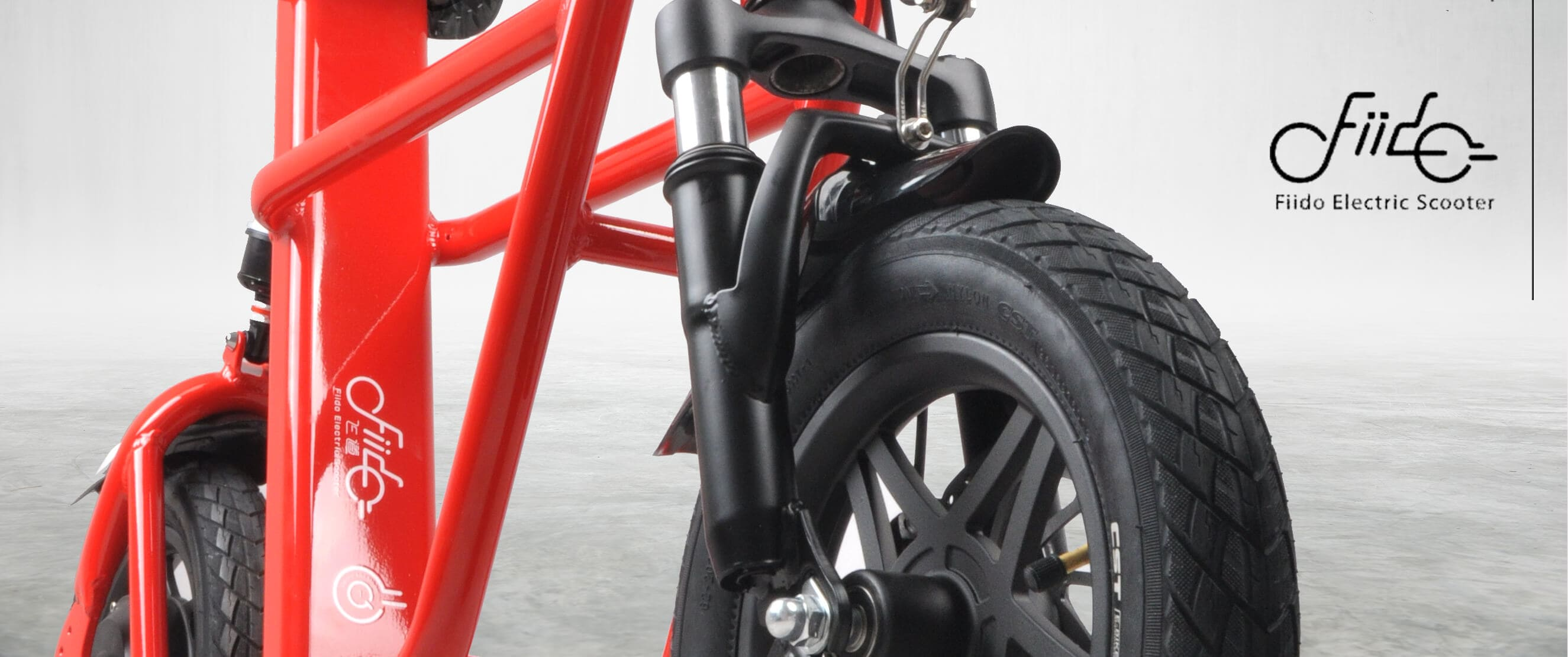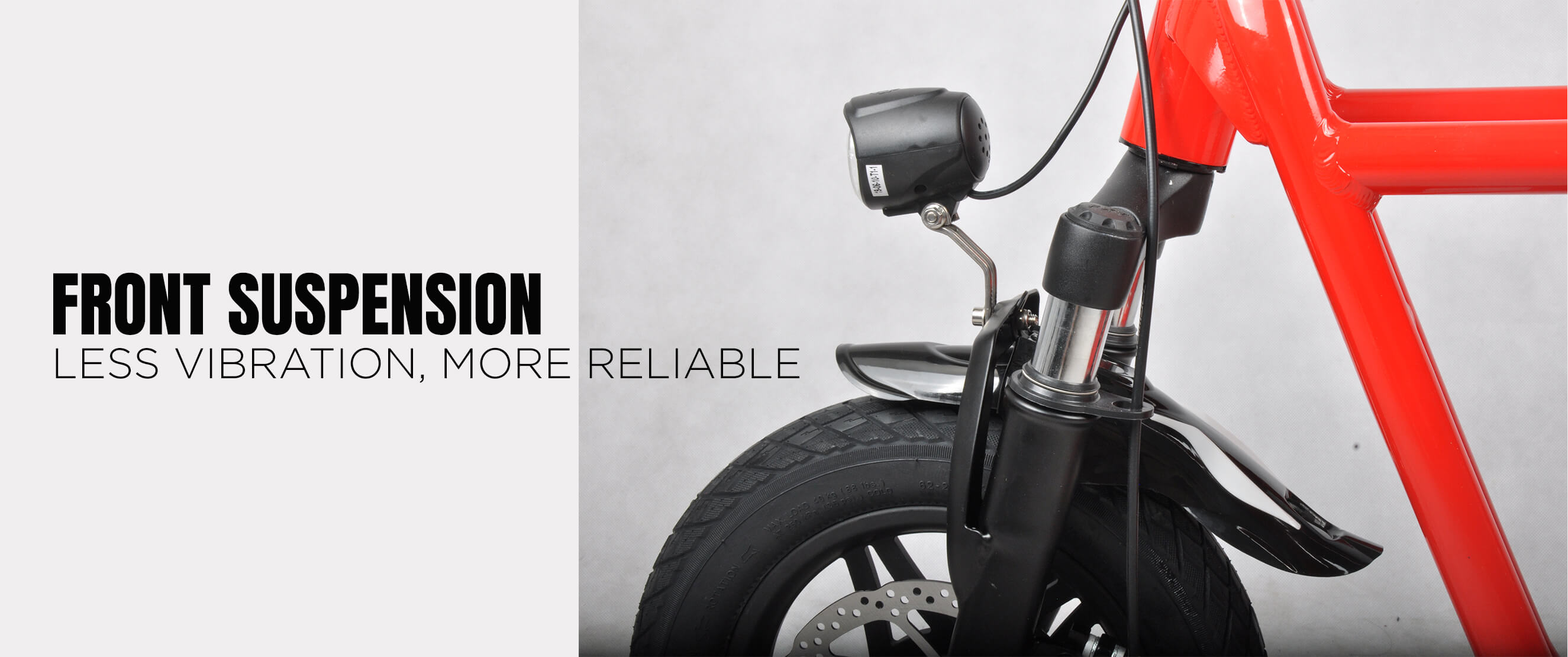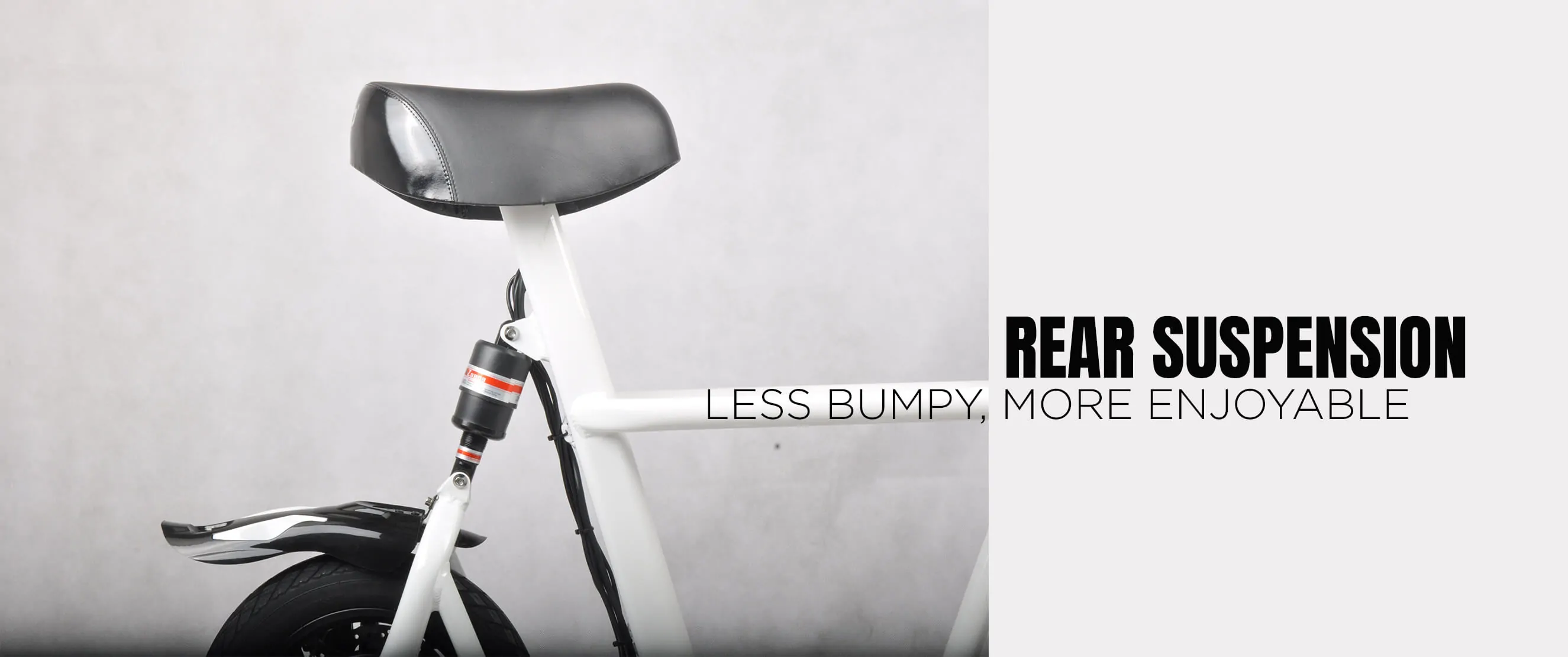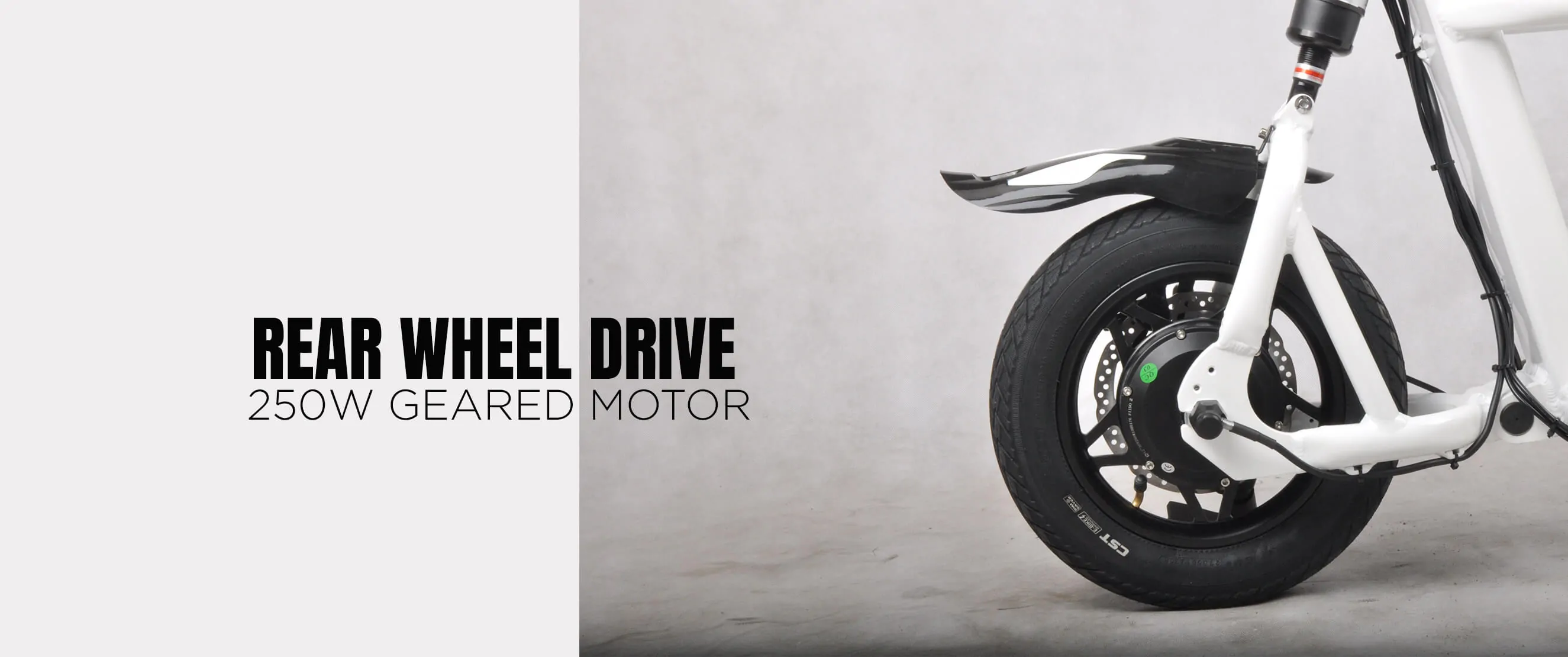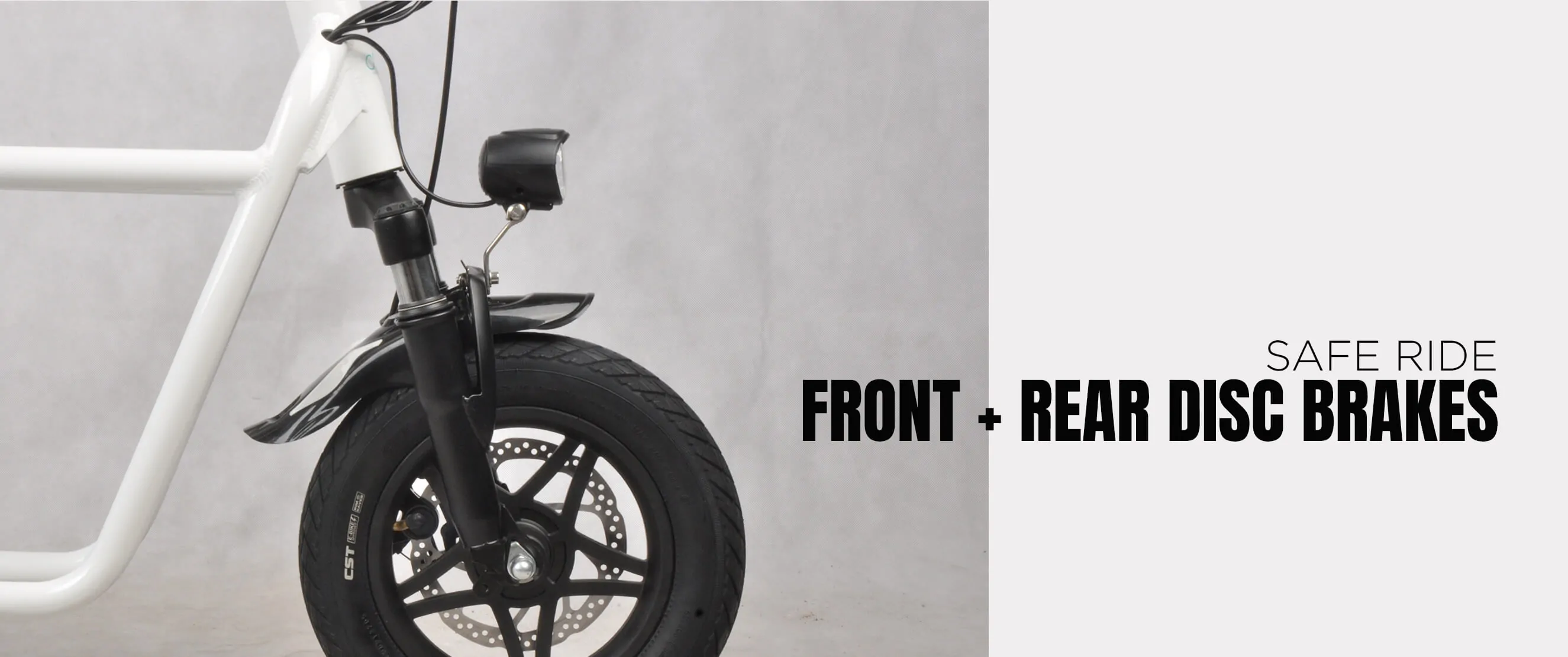 ---
---
---