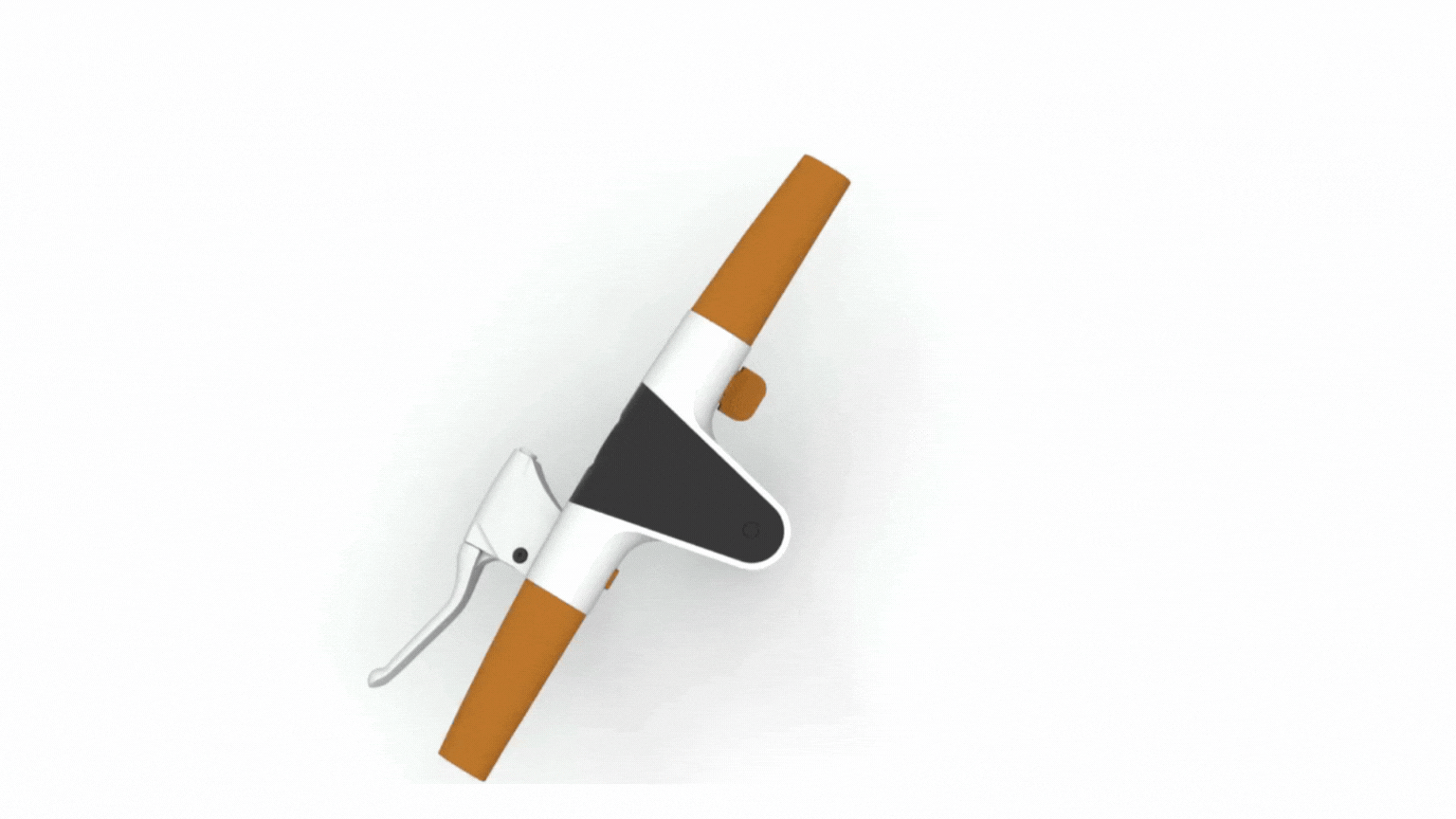 Introducing the neon E Electric Scooter: Redefining Elegance and Performance
In the ever-evolving world of electric scooters, the neon E Electric Scooter is a pinnacle of innovation, combining unparalleled performance with a touch of sheer elegance. Crafted meticulously to cater to the modern urban adventurer, this exquisite designer e-scooter redefines your commute, making every ride a journey to cherish.


Unmatched Performance and Unrivaled Design


Secure NFC Lock-Unlock System:
Embrace seamless security with our cutting-edge NFC lock-unlock system, providing you with the peace of mind to leave your scooter parked securely wherever you go.
Extended Range:
Say goodbye to range anxiety with the neon E Electric Scooter. With an impressive range of up to 35 kilometers on a single charge, explore the cityscape without worrying about recharging.



Illuminate Your Path:
Equipped with signal lights and powerful front and rear lights, the neon E ensures you're always visible and safe, even during low-light rides.

Smooth Ride, Unparalleled Comfort:
Designed with a rear triple spring suspension system and 9-inch tubeless air tires, the neon E guarantees a smooth, bump-free ride, regardless of the terrain you traverse.


Optimized Safety Features:
With triple braking systems, including front drum, rear e, and fender brakes, feel confident and secure, even at the scooter's maximum speed of 30 km/h.
Powerful Motor, Good speed:
Experience the thrill of acceleration with the 350W powerful motor and 30kmh, ensuring that your ride is not only smooth but also exhilarating.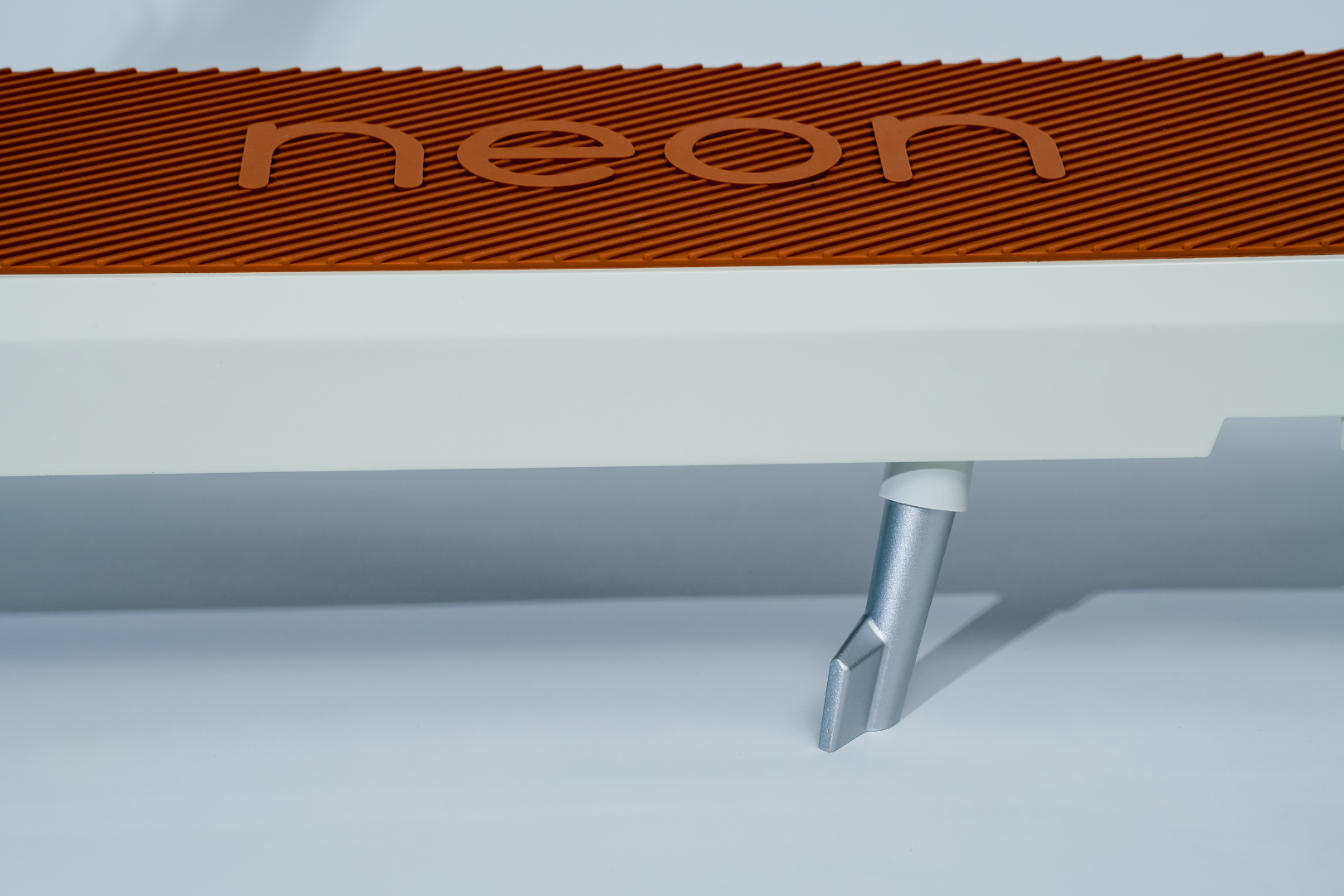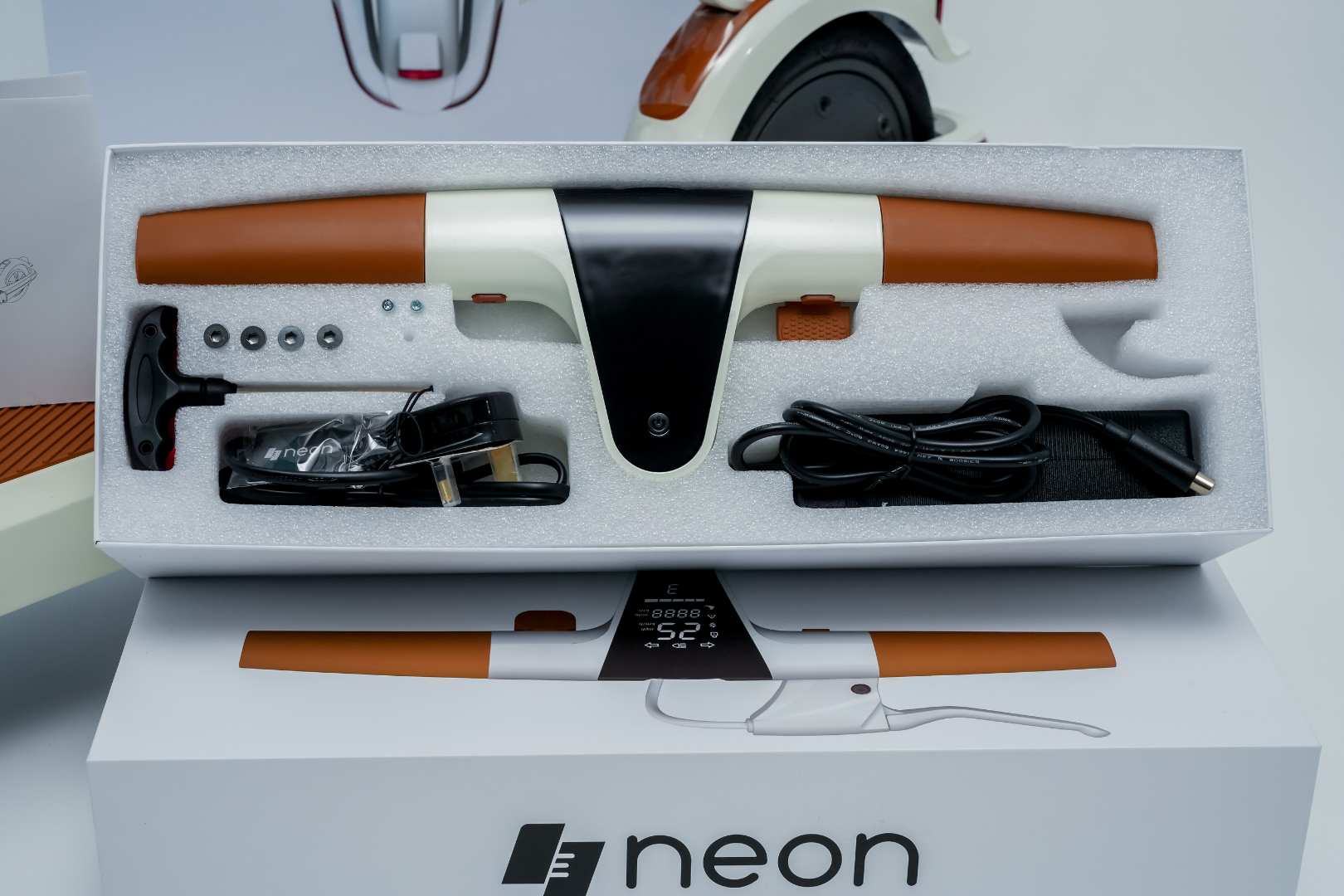 Premium, Elegant Design
The neon E Electric Scooter doesn't just boast performance;
it exudes elegance. Its sleek, premium design turns heads and redefines the notion of what an electric scooter can be. Every curve and detail has been meticulously crafted to ensure that the neon E is not just a mode of transportation but an extension of your personal style.



Water Flow Design Signal Lights for Safety:
Ride confidently in any weather with the neon E Electric Scooter's water flow signal lights, ensuring visibility even during dark or foggy conditions.


Instant Horn Function:
Communicate effortlessly with pedestrians and other commuters using the scooter's clear and audible horn, ensuring a safe journey through bustling streets and crowded areas.



Crafted for Convenience
At just 17 kilograms, the neon E Electric Scooter is lightweight and easily portable, allowing you to carry it effortlessly when needed, be it on public transport or up a flight of stairs.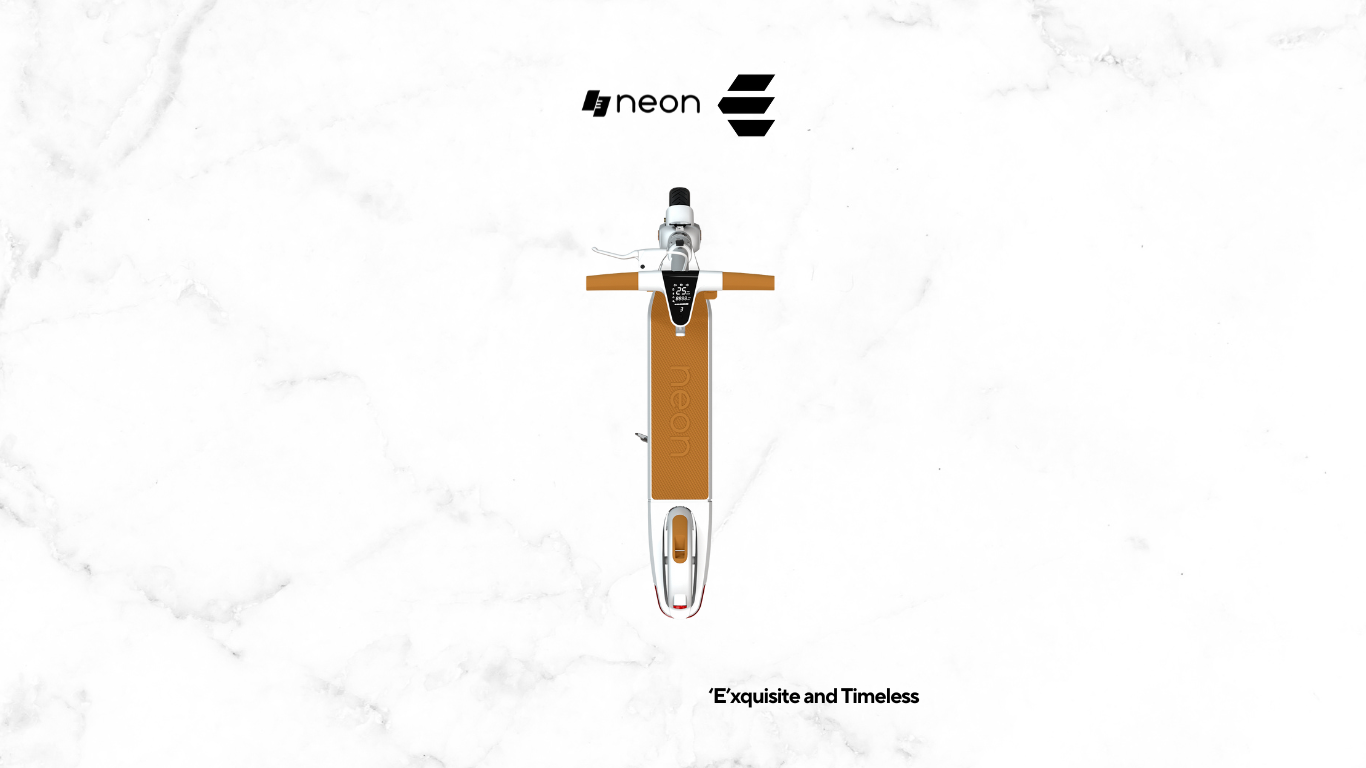 The Future of Urban Commuting
Embrace the future of urban commuting with the neon E Electric Scooter. Whether you're navigating the bustling city streets or exploring hidden paths, this scooter promises a seamless, elegant, and premium experience like no other. Unlock the true essence of modern transportation with the neon E Electric Scooter today.