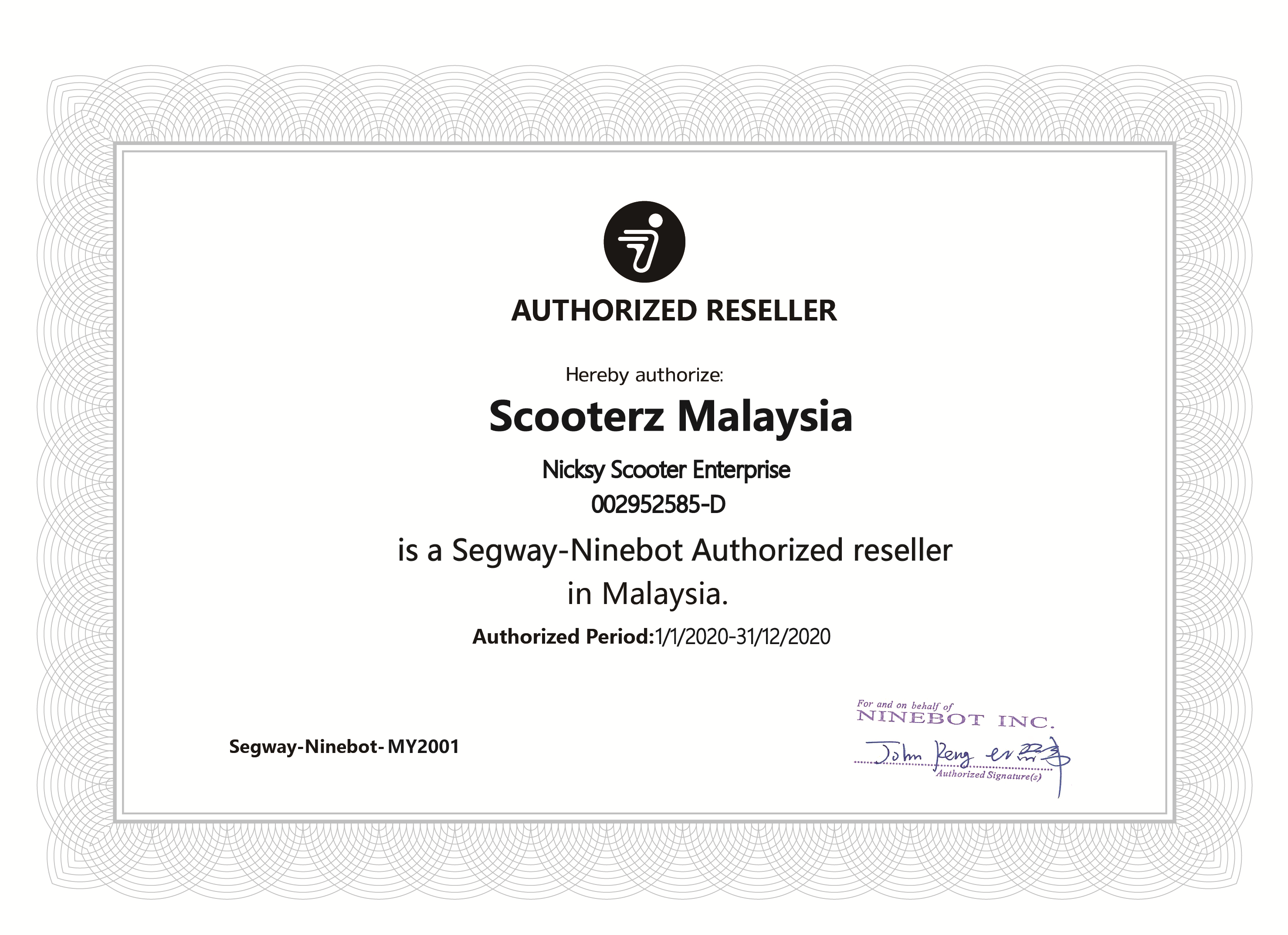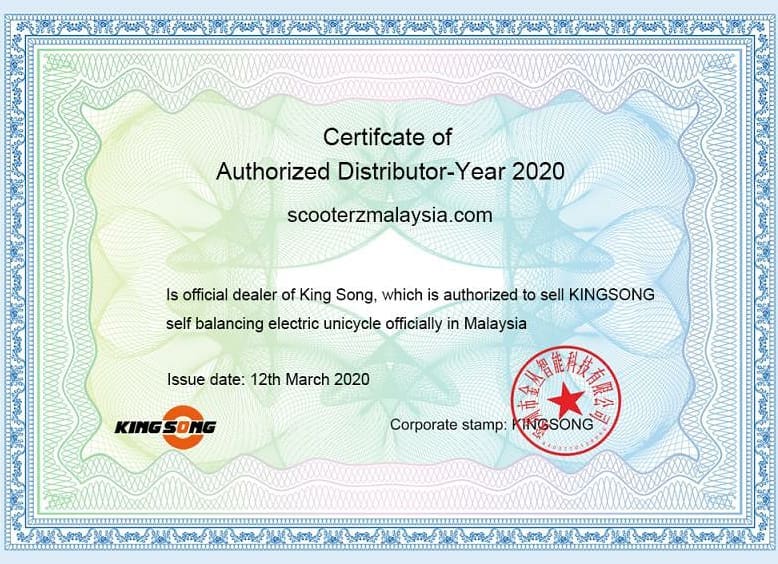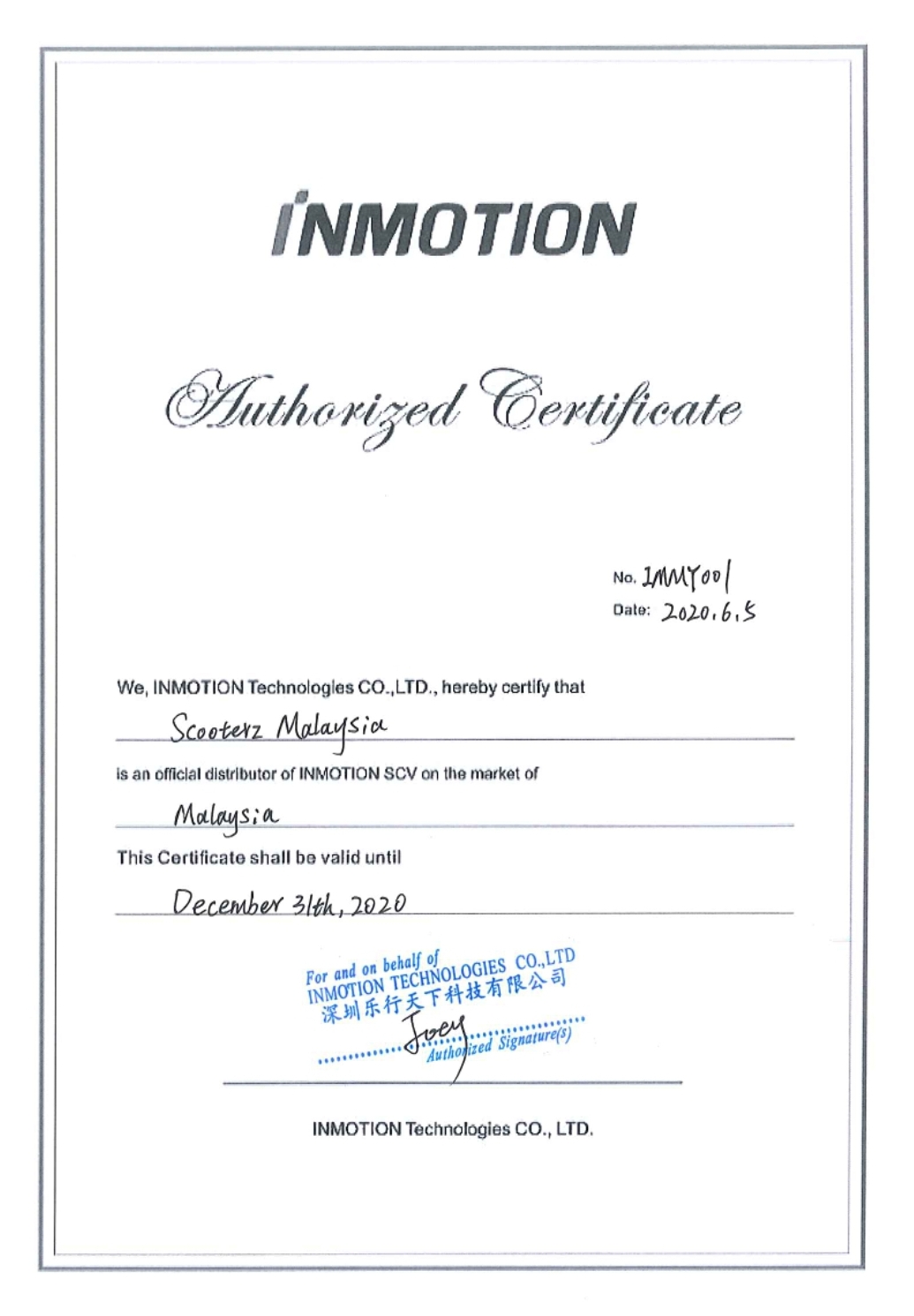 Scooterzmalaysia.com is the authorized and official distributor for all Segway Ninebot Products in Malaysia.
We are a specialist store for electric scooter, e unicycle, ebike and Hoverboards in Malaysia. We also officially distribute other brands such as inokim, king song, Inmotion, Gotway and HX.
Have a peace of mind when you buy your electric scooter from us. Because of our official distributor status for all the products that we carry and we provide 1 year full official warranty.
Dear Customers, beware of pirated products, malicious/ unethical practices which can seriously damage the e scooter brand and customers.
We do not accept any warranty claims/ repairs that are from non official or non authorized sources. We have seen too many sellers which are not responsible at all when selling scooters, they will just leave their customers out there without any after sales support.
In other words, know how to sell, but do not know how to repair and maintain. By purchasing from an authorized source, you will definitely eliminate this factor, even in the longer run. Have a peace of mind folks!
We take pride in maintaining our distributorship status in Malaysia by maintaining a top level customer service, practicing full ethics/ transparency, providing our technicians full training in overseas and having full technical knowledge by undergoing technical training courses with the manufacturers.
Google Maps:
ScooterzMalaysia.com Xperience Centre, Sunway South Quay, Jalan Tasik Selatan, Bandar Sunway, 47500 Subang Jaya, Selangor
-Opened by Appointment-
---