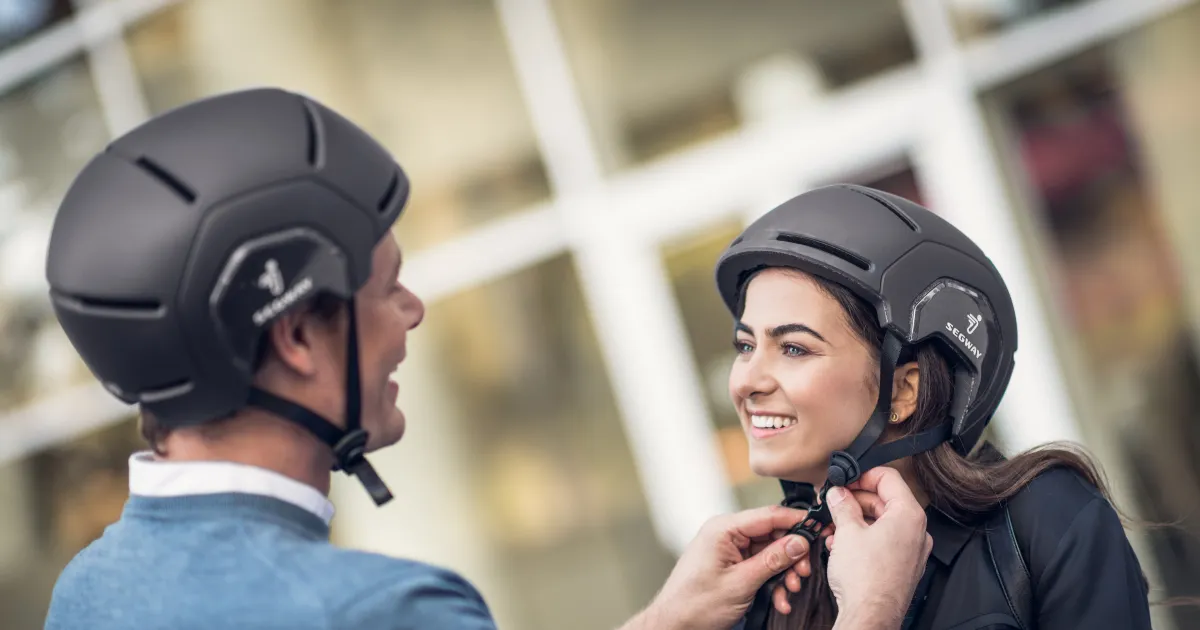 Electric Scooter Safety Guidelines
Electric scooters are great fun, but it's important to remember to keep to safety guidelines, as per the U.S. Consumer Product Safety Commission recommendations:
Always wear protective gear: helmet, knee pads and elbow pads.

Wear shoes that hold your feet, and therefore keep you on the scooter.

Children under the age of 12 should not use motorized scooters, only kick scooter.

Avoid uneven road and loose debris.

Do not go into car traffic with your electric scooter.

Unless your scooter has head and taillights, don't ride it at night.

Check for local laws regarding scooters with local authorities.

Read the instruction manual, observe all safety warnings on the scooter.

Electric scooters are designed to carry 1 person at a time.

As with all "people moving vehicles", check for loose bolts, flat tires, etc. before riding the scooter.

Take care of others.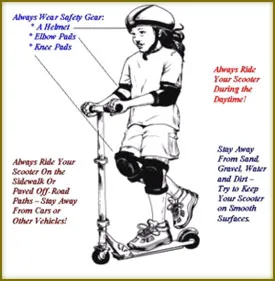 Here's a short video about electric scooter etiquette and road safety.
Video Credit: Falcon Pev