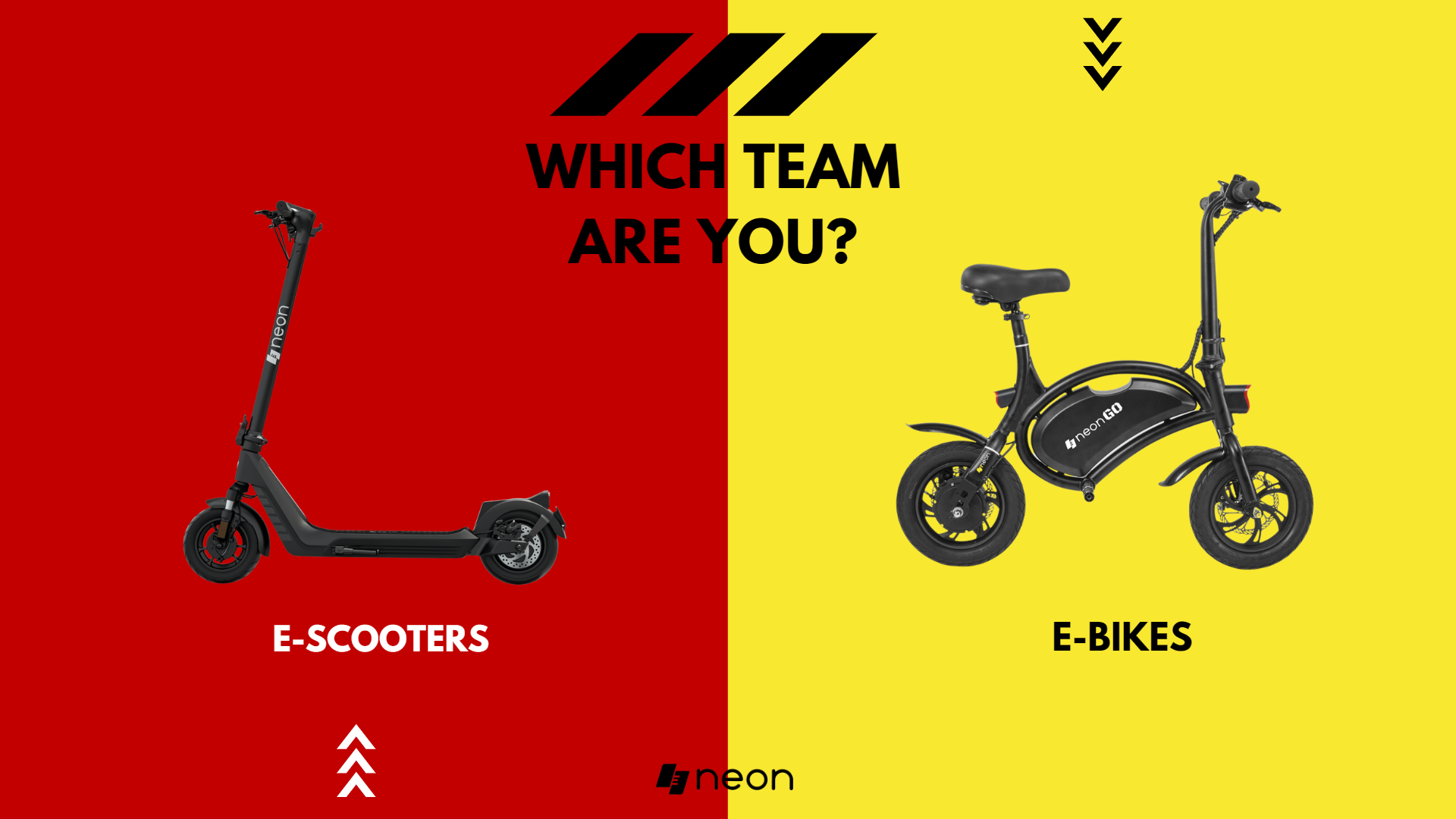 Electric scooters (escooters) and electric bikes (ebikes) have gained popularity in recent years as alternative modes of transportation. They both offer convenient and eco-friendly ways of getting around town, but which is the best choice for you? In this article, we'll compare escooters and ebikes based on five key factors to help you make an informed decision.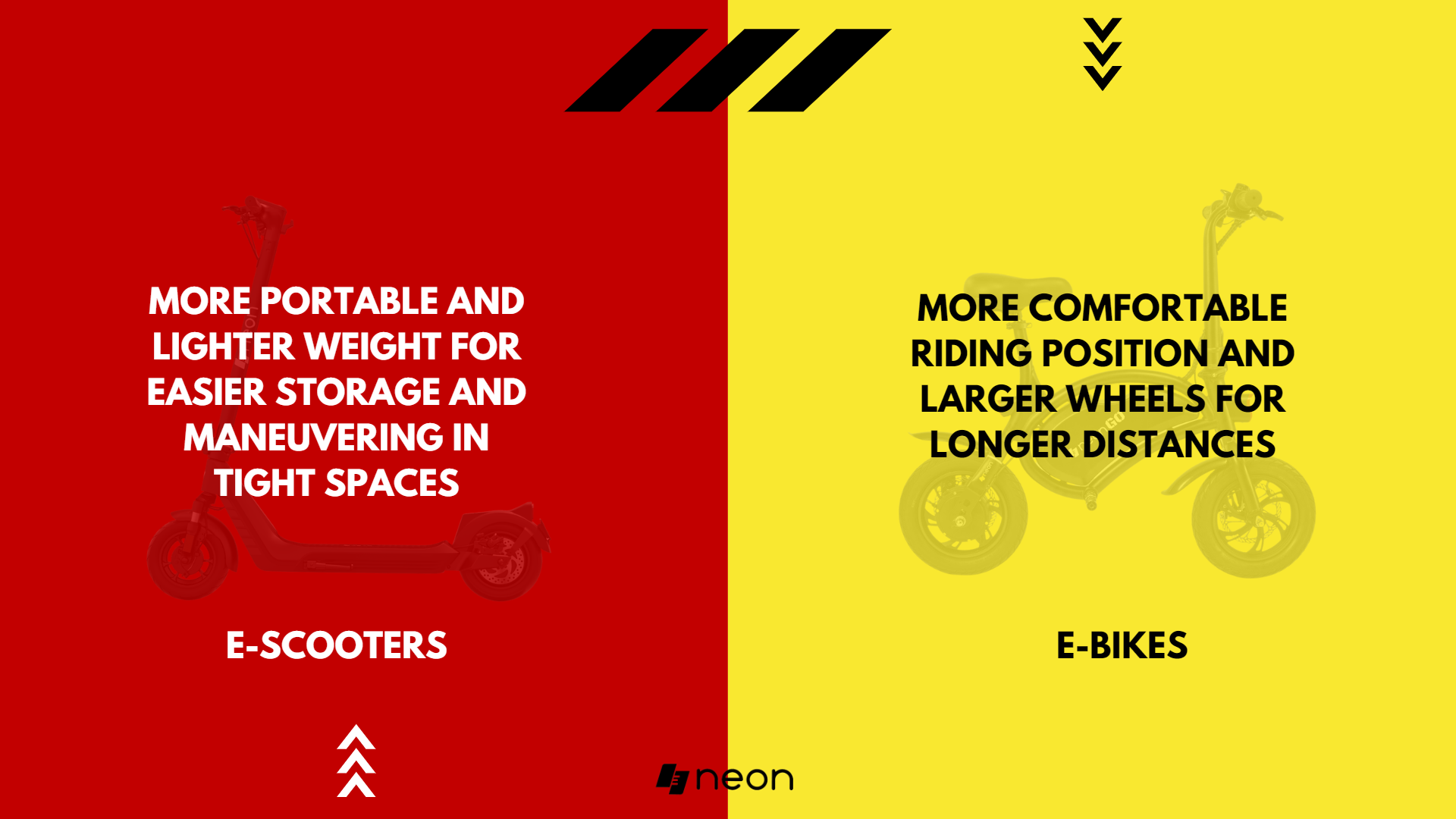 Portability vs Comfort Escooters are more portable and lighter in weight, making them easier to store and maneuver in tight spaces. However, ebikes offer a more comfortable riding position and larger wheels, making them better suited for longer distances. If you're planning on commuting to work or traveling long distances, an ebike may be the better choice.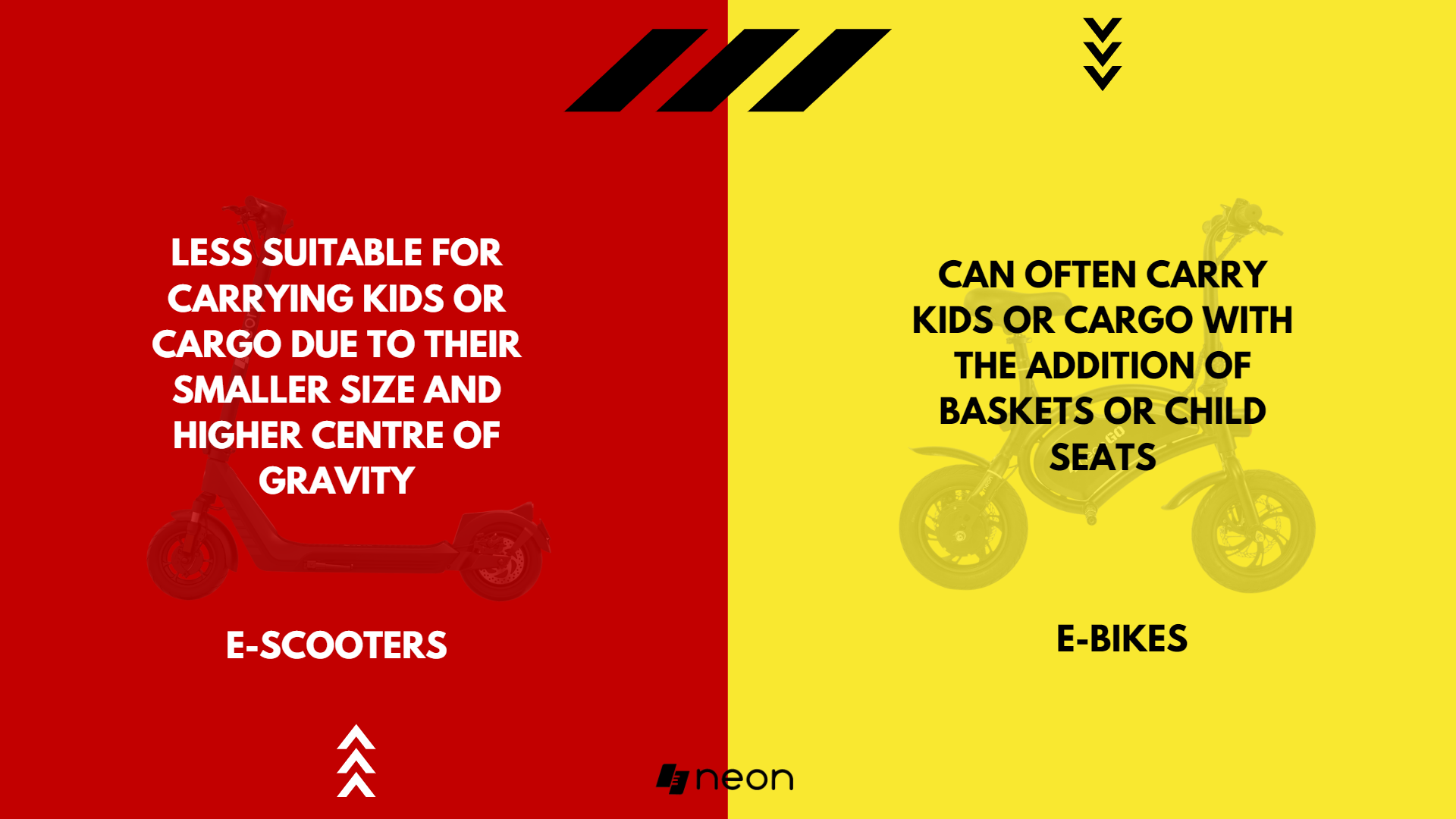 Carrying Capacity Escooters have a higher center of gravity and smaller size, making them less suitable for carrying kids or cargo. On the other hand, ebikes can often carry kids or cargo with the addition of baskets or child seats. If you need to transport items or people, an ebike is the better option.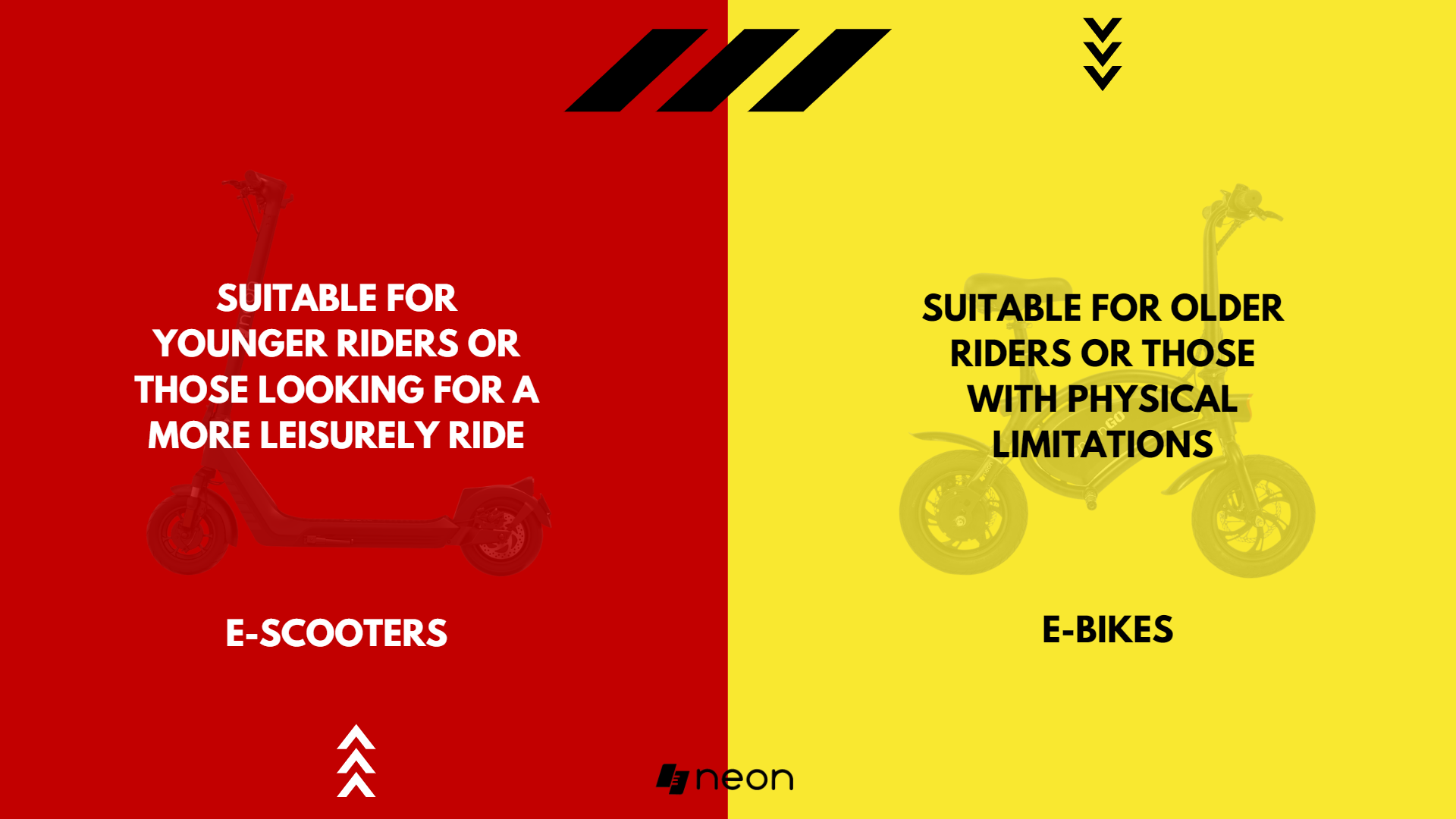 Age and Physical Limitations Escooters are suitable for younger riders or those looking for a more leisurely ride, while ebikes are better suited for older riders or those with physical limitations. If you have mobility issues or prefer a more relaxed ride, an ebike may be the better choice.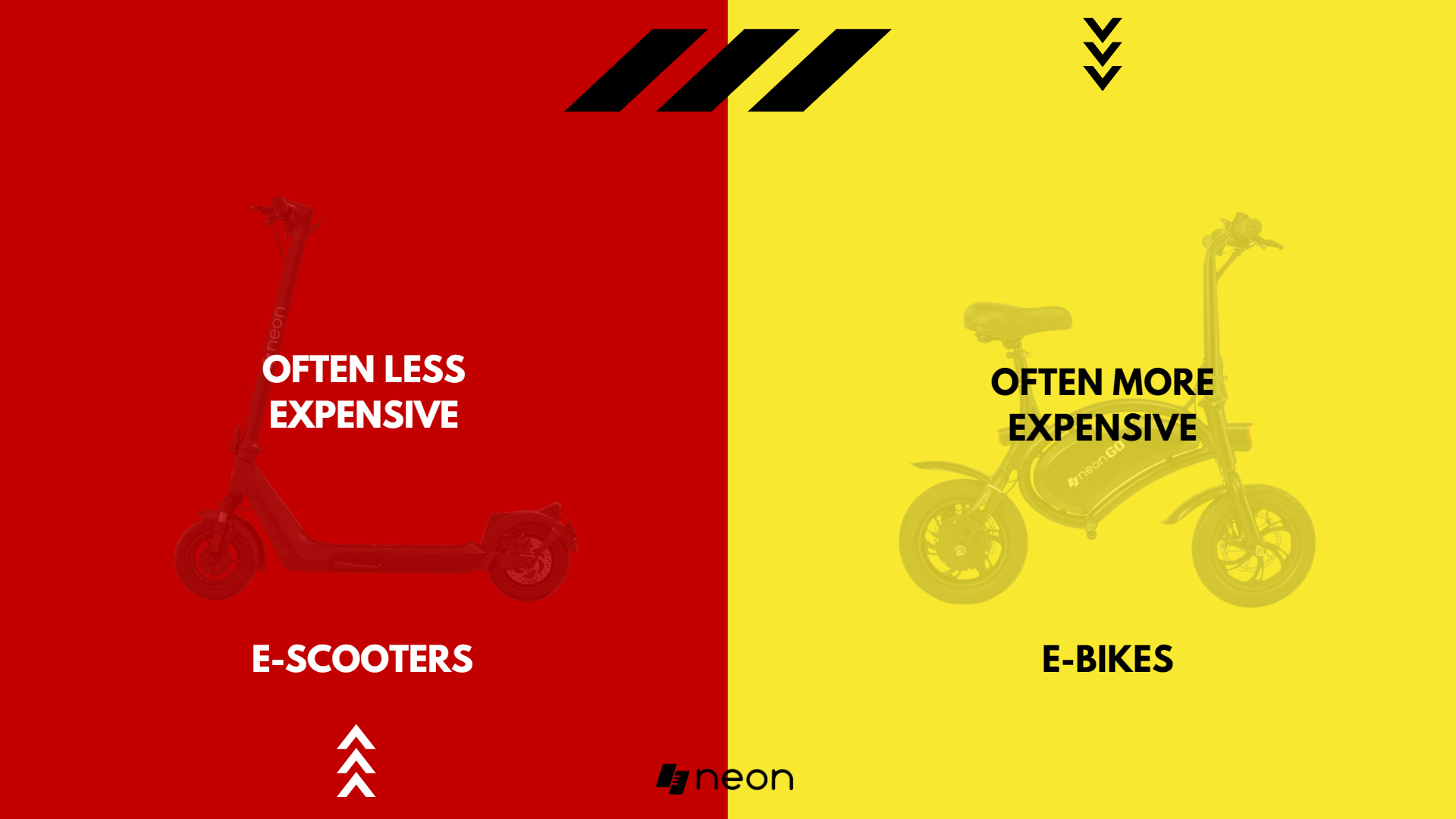 Price Escooters are often less expensive than ebikes, but the price difference can depend on the specific models and features you're comparing. If you're on a tight budget, an escooter may be the way to go.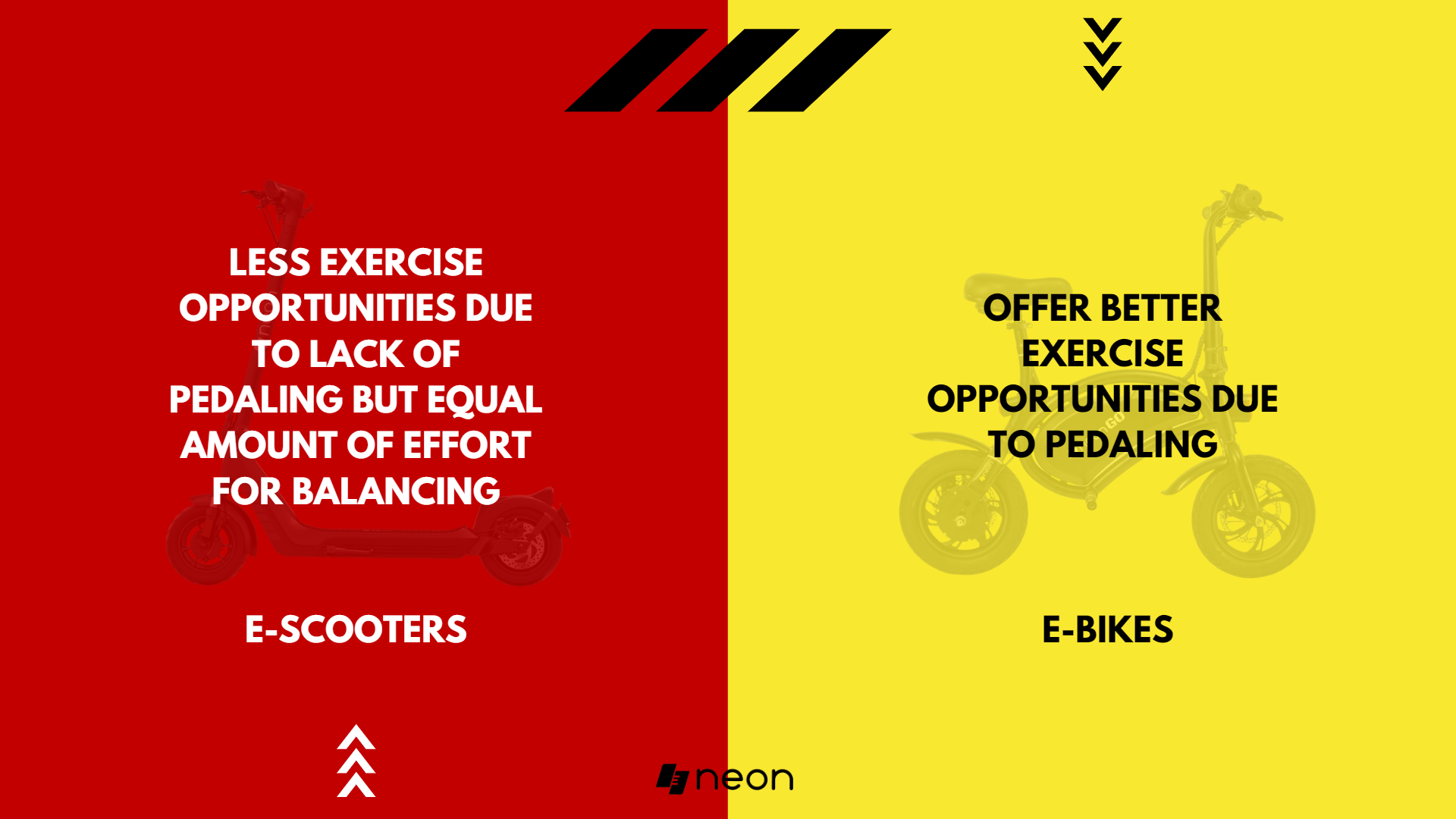 Exercise Opportunities Escooters require minimal effort for balancing but offer little to no exercise opportunities since they lack pedaling. On the other hand, ebikes offer better exercise opportunities due to pedaling. If you're looking for an eco-friendly mode of transportation that also provides a good workout, an ebike is the better option.
Conclusion In conclusion, choosing between an escooter and an ebike ultimately depends on your needs and preferences. If you prioritize portability and cost, an escooter may be the better choice. If you need to carry kids or cargo or want a comfortable ride for longer distances, an ebike is the better option. And if you want a mode of transportation that offers a good workout, an ebike is the clear winner. Whatever your choice, both escooters and ebikes are great alternatives to traditional gas-powered vehicles, offering a greener and more sustainable way to get around.