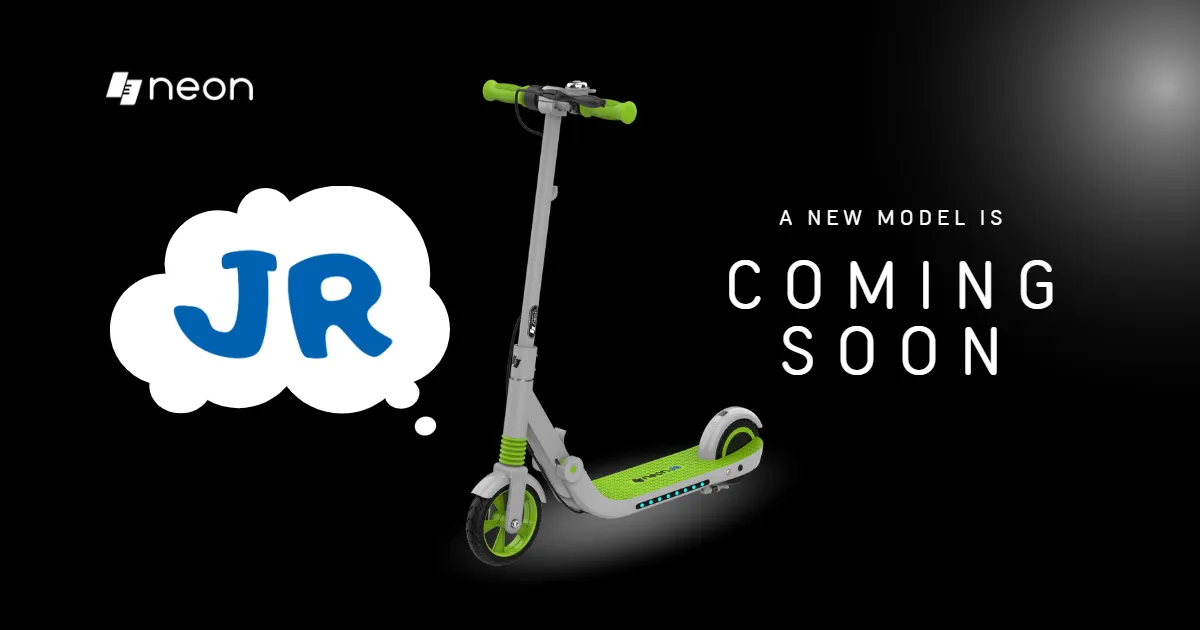 Introducing the Neon Jr kids electric scooter - the ultimate ride for your child's adventures! With a sleek and stylish design, this electric scooter is sure to turn heads as your child cruises through the neighbourhood.
Powered by a 150w rated motor and a peak power of 180w, the Neon Jr can reach speeds of up to 12km/h and has a range of 10km on a single charge. Its 65wh battery capacity takes just 3-4 hours to fully charge, so your child can be back on the road in no time. The scooter can also handle a 8 degree climb gradient, having enough torque to tackle most hills.
Safety is a top priority with the Neon Jr. It comes equipped with triple braking modes - electronic abs (eabs), mechanical brake and fender brake - to ensure your child can stop safely and securely. The wide pedals and rear reflective sticker on the fender provide added stability and visibility, while the colourful atmosphere light adds a fun touch. The scooter also comes with a bell, so your child can signal their presence to others.
The scooter is suitable for children aged 6-12 and can hold a maximum load of 50kg. Its 5.5inch tyres provide a smooth and comfortable ride. At just 8kg, the Neon Jr is lightweight and easy for your child to carry. It also has a foldable design, making it convenient to store and transport. It comes with an unfolded dimensions of 83(L) x37(W) x91(H)cm and folded dimensions of 91(L) x37(W) x31(H)cm ensure it suits your child perfectly.
In conclusion, the Neon Jr kids electric scooter is the perfect choice for your child's adventures. With its powerful motor, triple braking modes and convenient foldable design, it's sure to electrify your child's adventures and let them cruise in style.