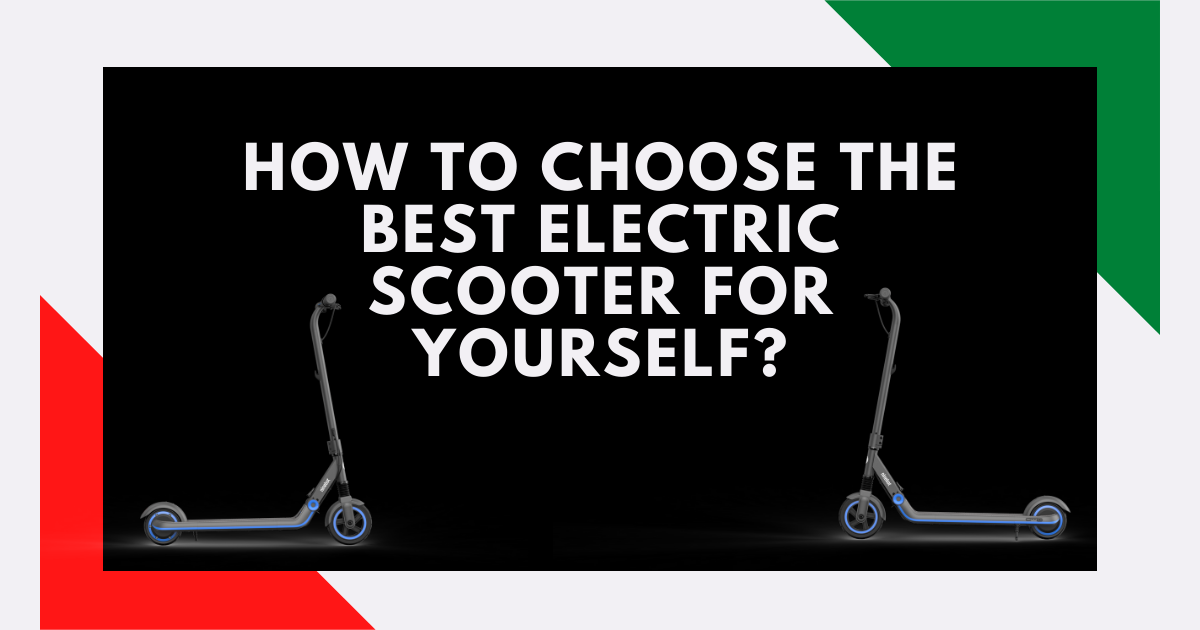 Malaysia's Leading and Largest E-scooter Store

Electric Scooter Malaysia | Escooter | Electric Scooter Store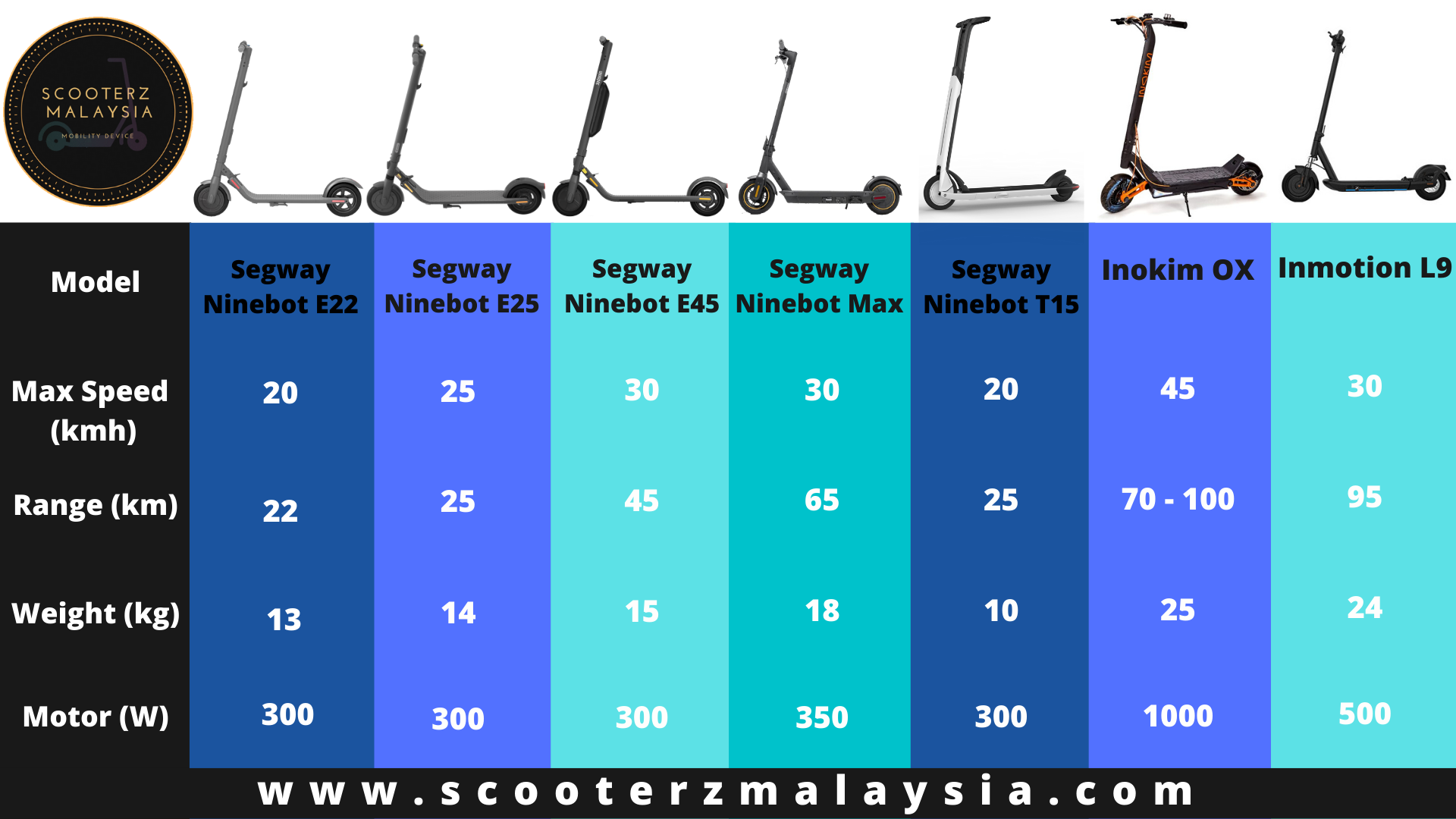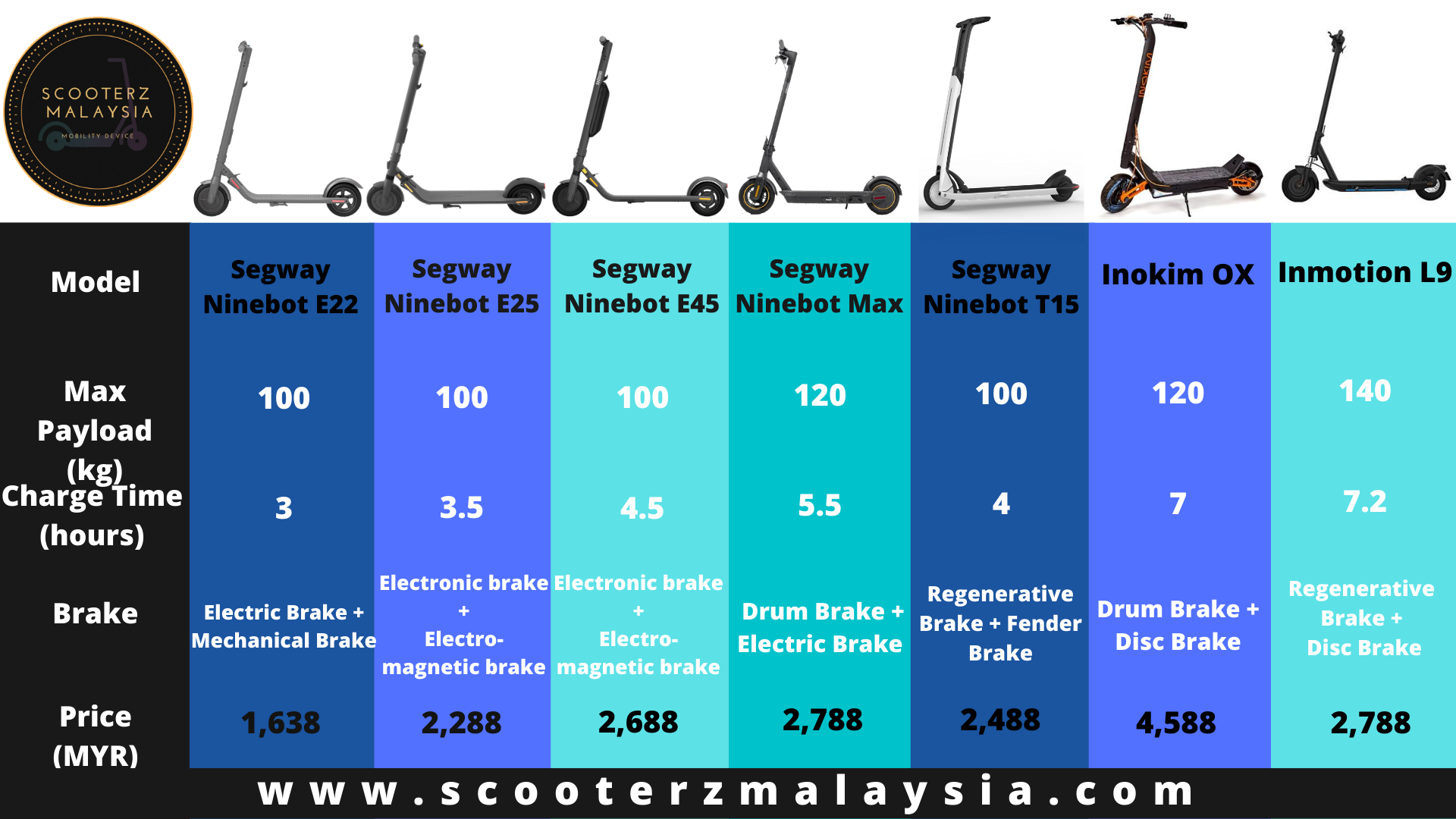 ---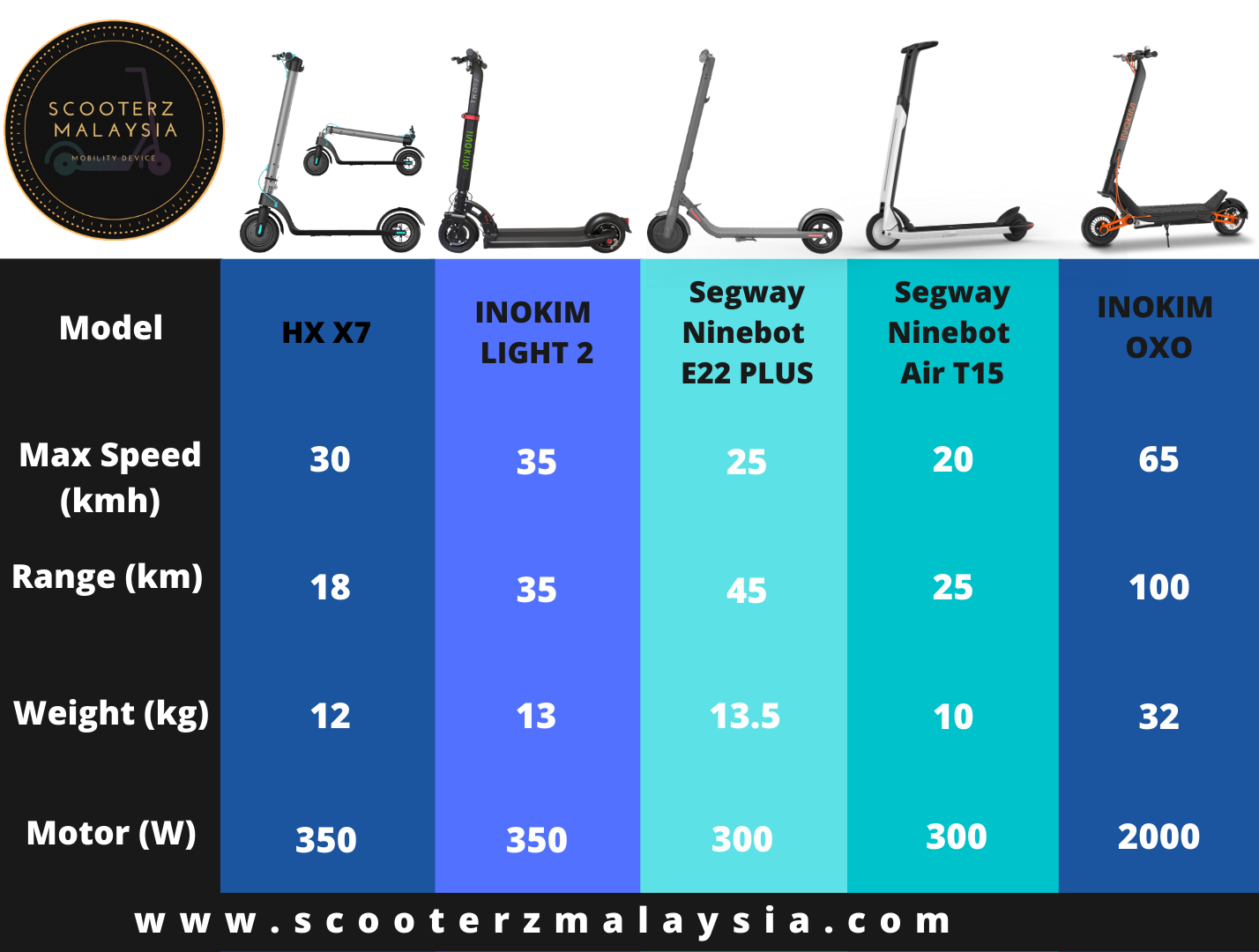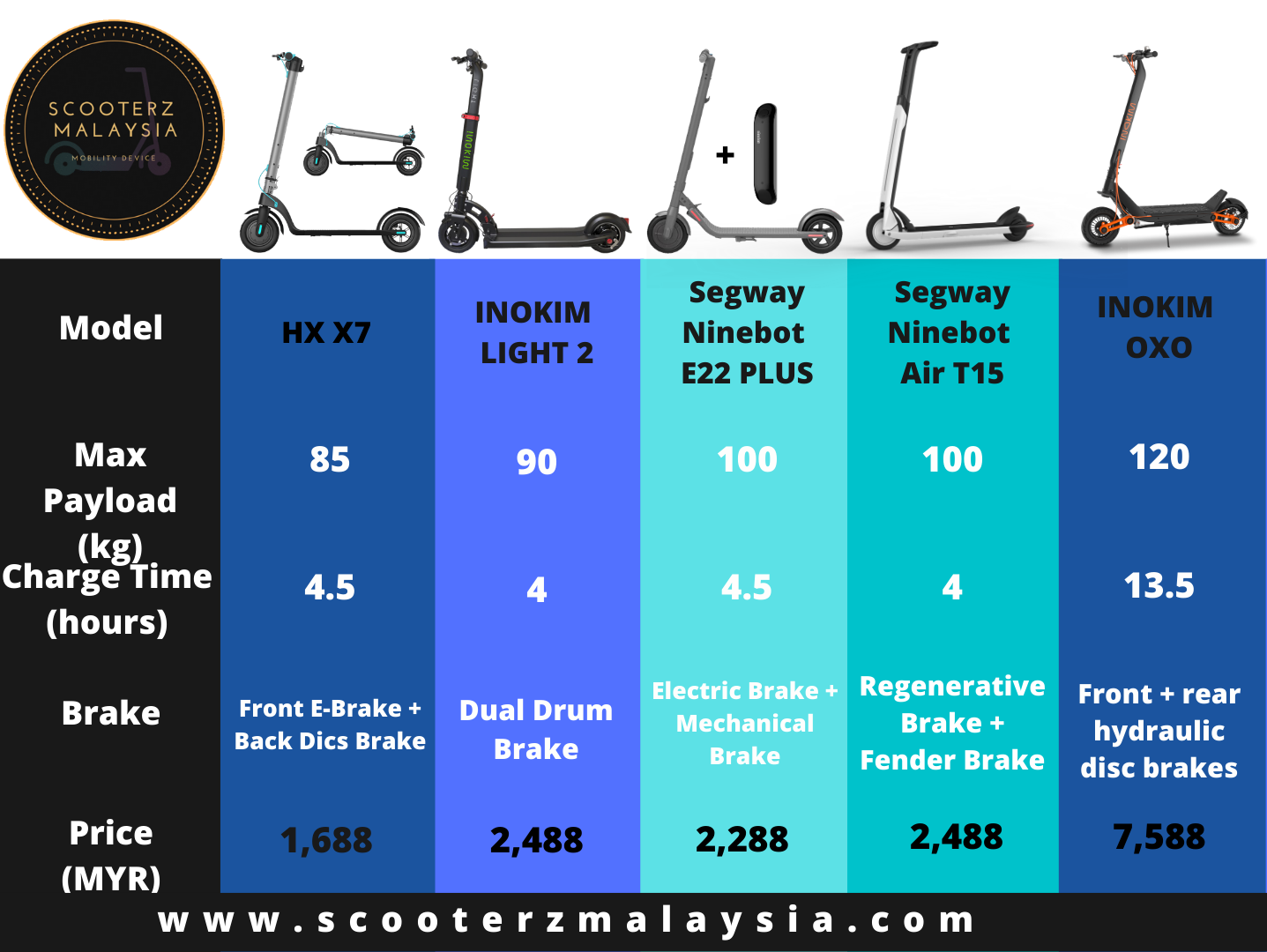 ---
---
HOW TO CHOOSE THE BEST ELECTRIC SCOOTER FOR YOURSELF?
When it comes to electric scooters, customers are usually spoilt with choices and will have a tough time choosing the right one for themselves. We'll share a little more on some factors that you might want to consider before deciding on the electric scooter that suits you best.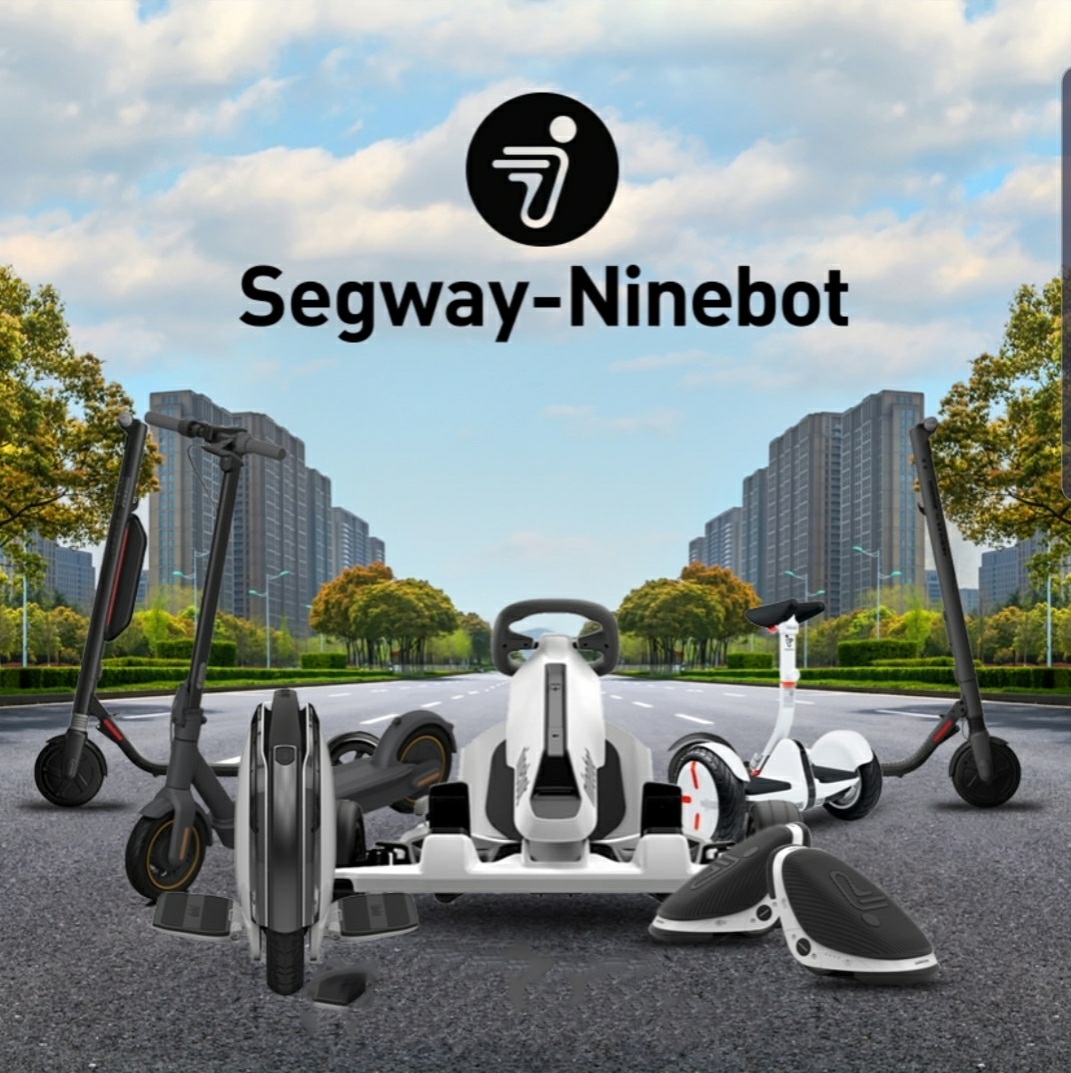 ScooterzMalaysia: The Official and Authorised Distributor for Segway-Ninebot products in Malaysia
1.) Rider's weight:
In general, most scooters can withstand a payload of about or less than 100kg. For lighter weight riders, all types of e-scooters are suitable and the weight will not affect the performance of the e-scooters. As for riders who are on the heavier side, you should go with the more robust e-scooter such as the Segway-Ninebot Max or the Inmotion L9 . Though the e-scooters weighs heavier at about 17kg and 24kg respectively, they both have a very strong body and a ten-inch wheel, which can pretty much sustain the rider's heavy weight and is powerful enough to even go uphill with a breeze.
2.) Travel distance: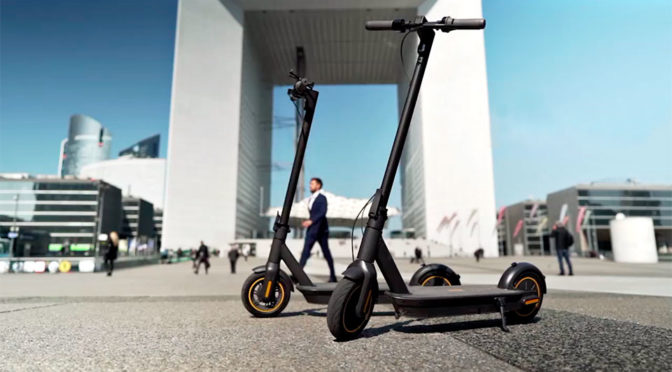 Segway-Ninebot Max Escooter
Different e-scooters has different battery sizes, thus different travel ranges. Most electric scooters would have a range of more than 15km. For those who prefer rides that are of longer distance, do consider getting the Segway-Ninebot Max. It has a 65km range, from full charged battery, technically you can scoot from Kuala Lumpur to KLIA in one single trip!
Other than that, our latest Inmotion L9 is one of the most anticipated electric scooters that can go up to the range of 95km. Yes, you heard me right. With an unrivalled range, a lightning-fast Dash charger, and a smooth and comfortable ride, the L9 will help you see a whole new side of your city, redefining your daily commute. Yes, 95KM!
They do have some really good reviews too!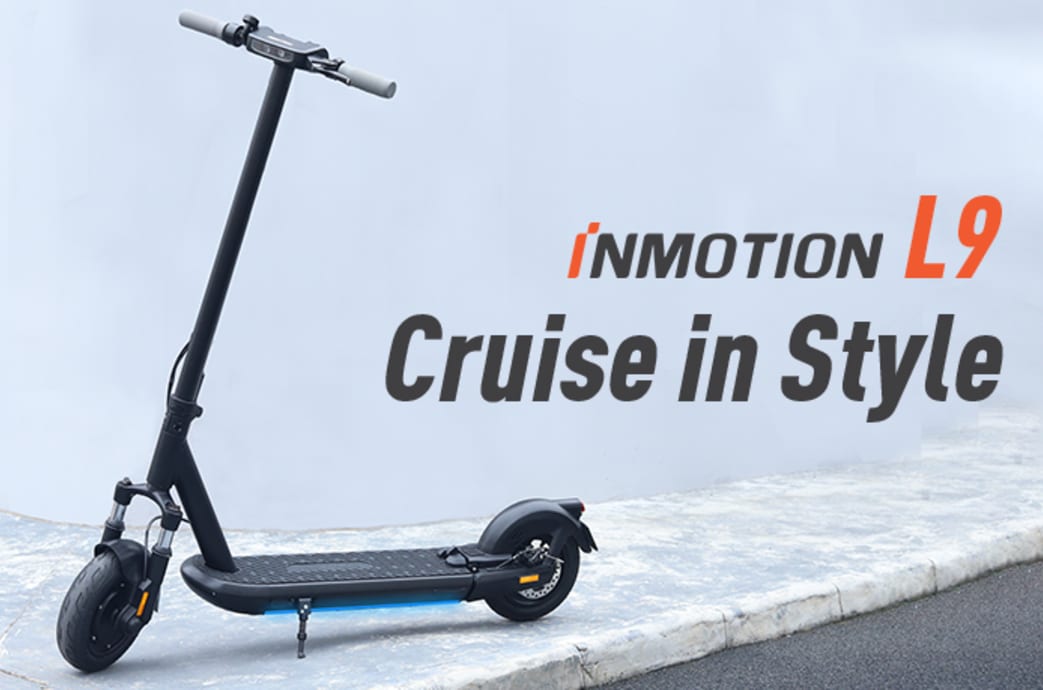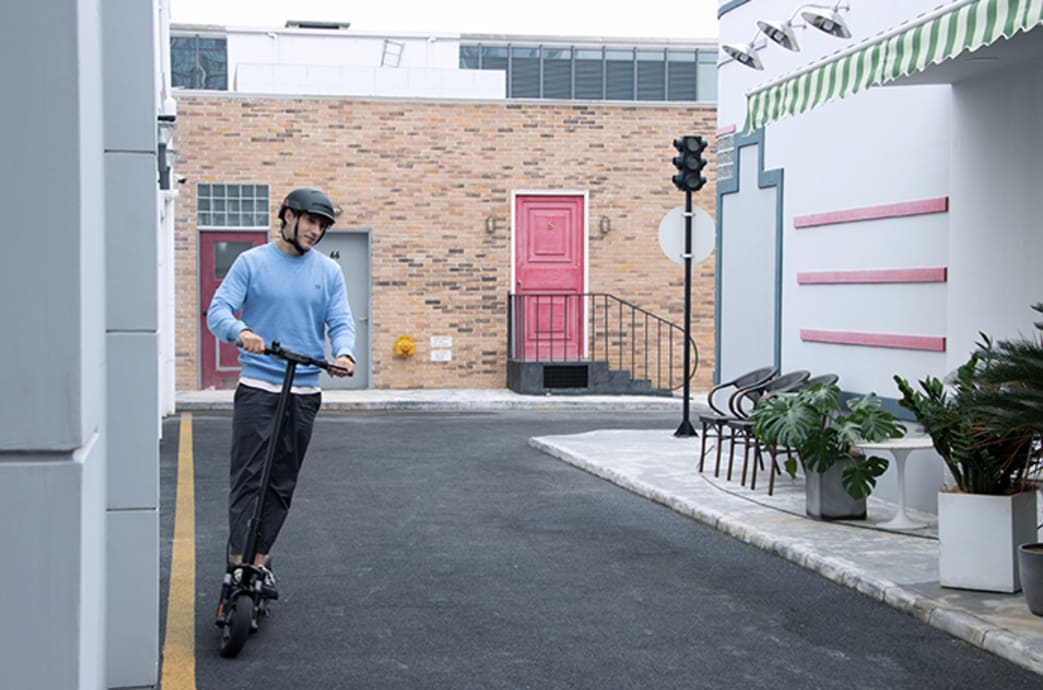 Inmotion L9 Escooter
3.) Weight of the e-scooter:
Most of the e-scooters weigh in between 12kg to 13kg. If your main concern is the weight of the e-scooter, we have the lightweight e-scooters as well, weighing about 10kg - Segway-Ninebot T15. But mind you, the performance of an e-scooter is usually proportionate to the weight of the e-scooter. Larger motor size, bigger battery and a more solid e-scooter frame will all contribute to heavier weight. The Segway-Ninebot T15 has a maximum payload of 85kg and is best suited for ladies and kids. It serves the niche purpose of bringing into the LRT/ MRT/ Buses and best used for distance of about or less than 25KM. Otherwise, the E22 and E25 by Segway-Ninebot would be a safe and good choice.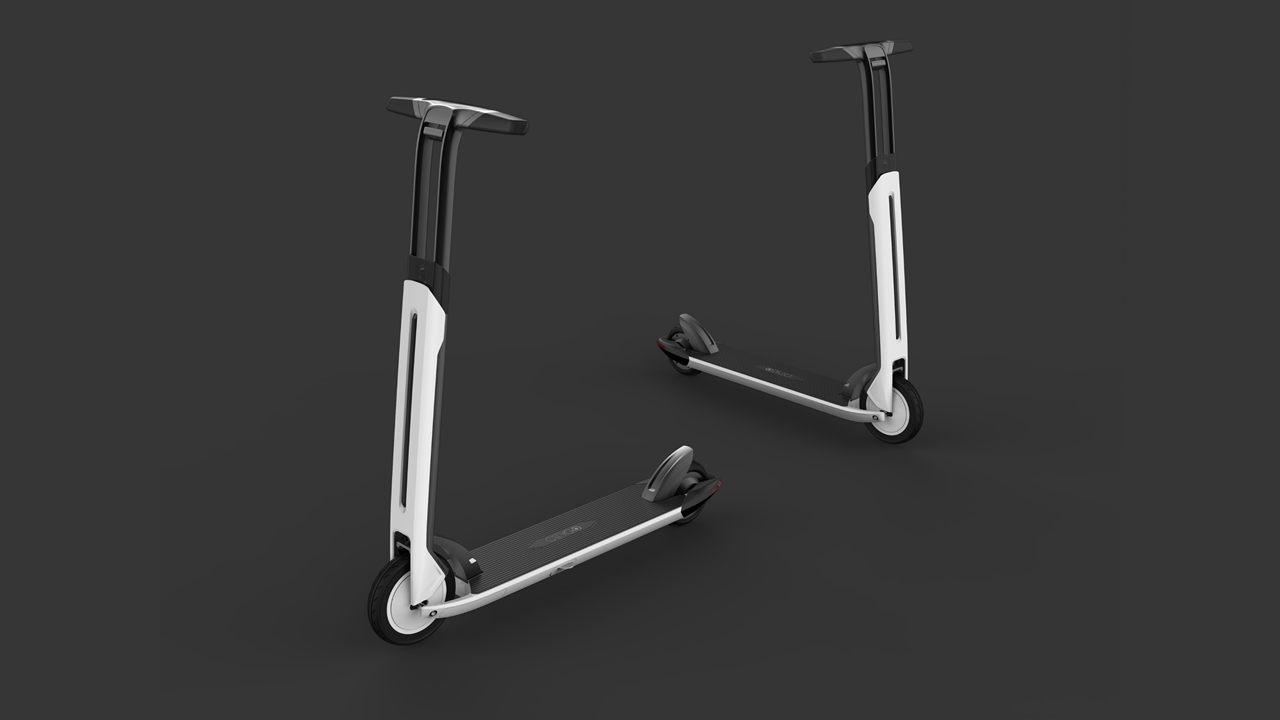 Photo: Segway-NinebotT15
Our newest models of Segway-Ninebot E22, E25 and E45 can also be taken into consideration when you are concerned about the weight of electric scooter. With the weight of 13kg, 14kg and 15kg respectively, they can be easily carried around and brought into the public transport during your daily usage. They are the new launchings of year 2020, simple in design, lightweight, affordable and best suited for adults and all genders. They are simple in design, easy on the eyes. Portable and nice.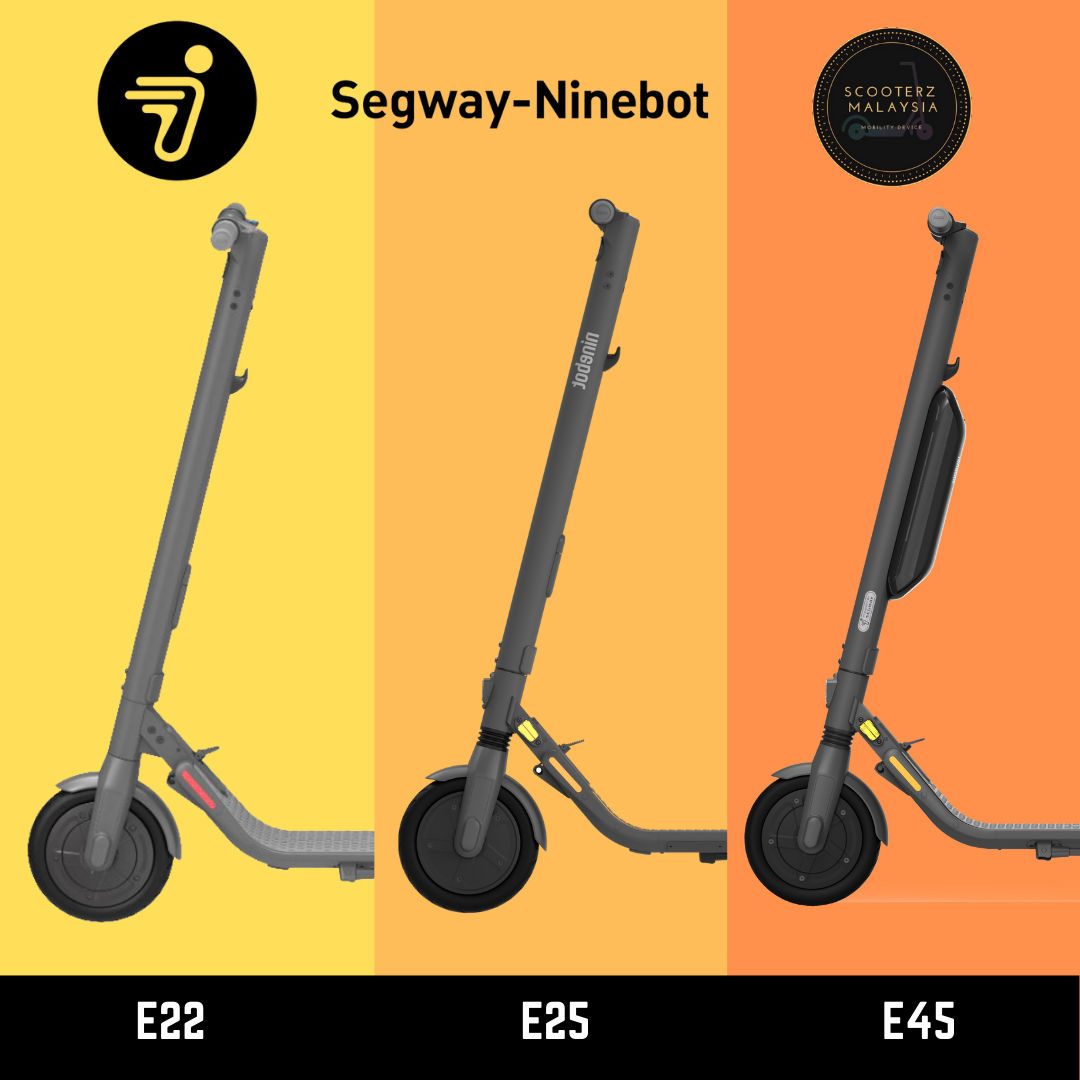 4.) Usage of the e-scooter: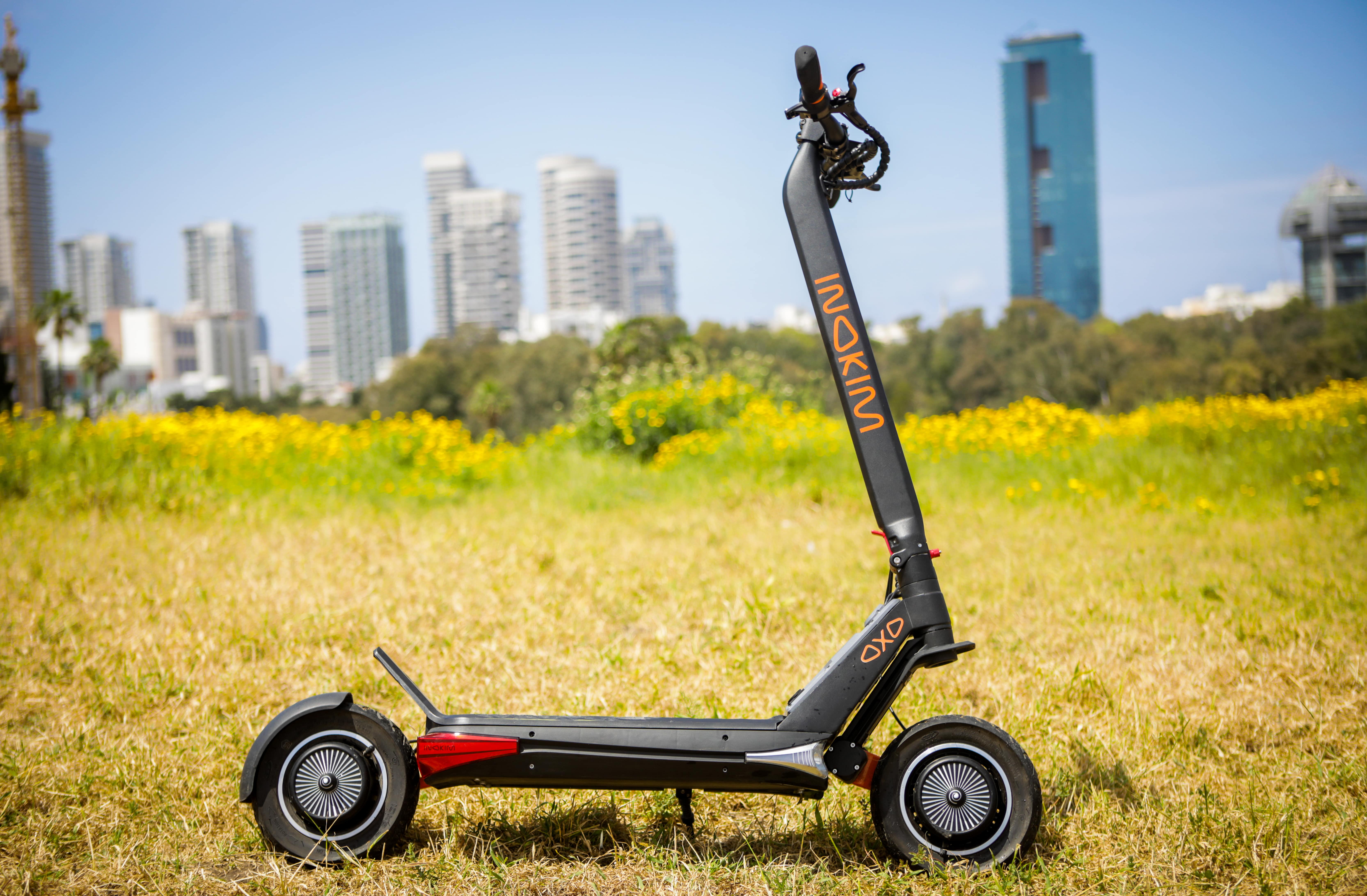 Photo: Inokim OXO Electric Scooter
There won't be a one size fits all e-scooter, hence different types of e-scooters will cater for different usages. If you are the adventurous type that prefer e-scooters that are suitable for long rides with high speed, the Inokim OXO would best suit your needs. With a top speed of 65kmh and a travel range of about 100km, you can be rest assured of a seamless journey!
Mind you, too much speed on a pair of ten inch wheels is not always a good idea. In our opinion, a dual motor 2,000W power output by the INOKIM OXO with a 65kmh max speed and a powerful torque and traction is really more than enough.
Do take into account the patented torsion suspension which is a state of the art suspension, that is only available with the ox and oxo model, by the escooter pioneer INOKIM.

As for a basic leisure and ride in the park, the Ninebot Segway E22, E25, MAX or even the Inmotion L9 would be more than enough for a comfortable ride with friends and families.


5.) Portability: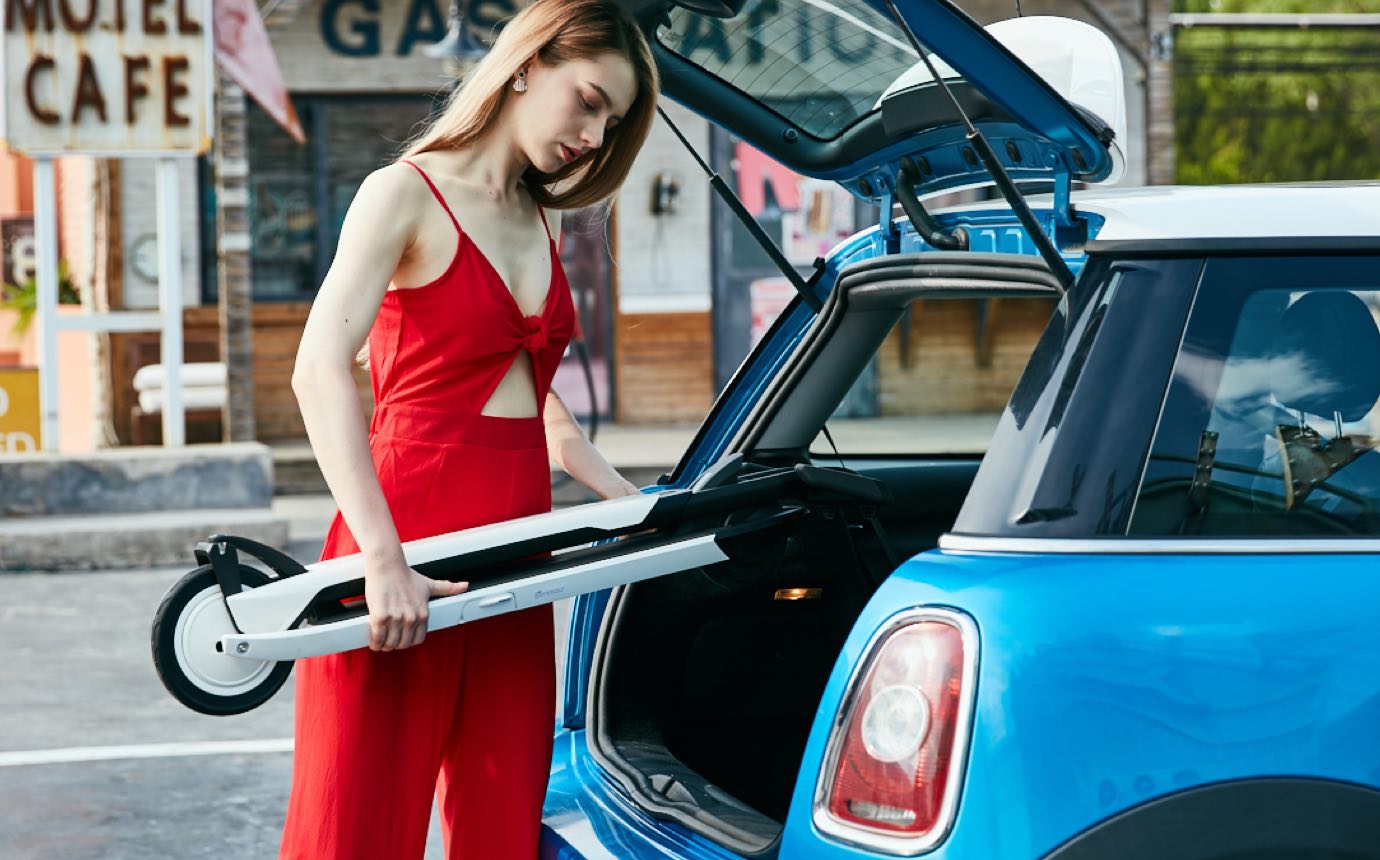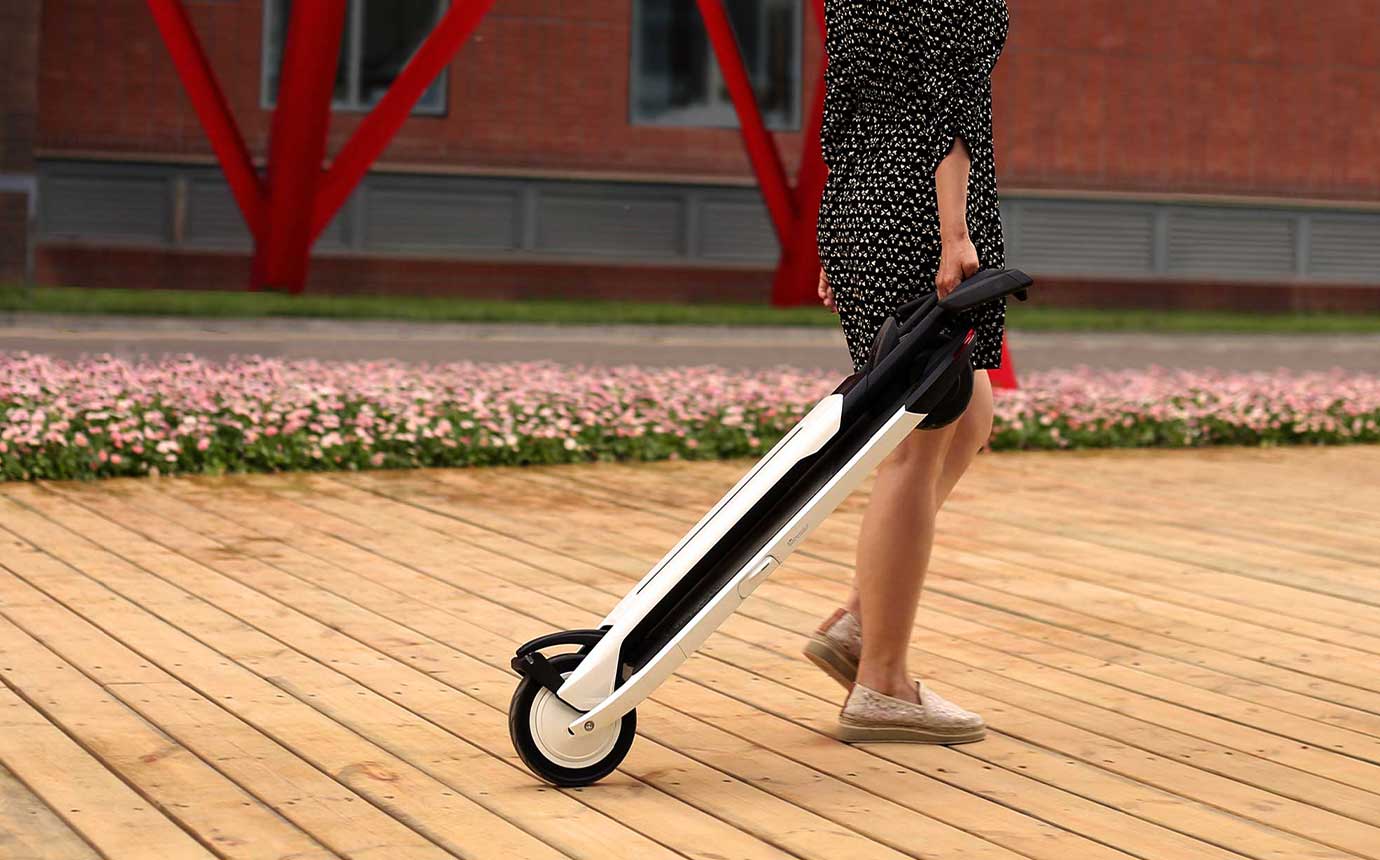 Photo: Segway-Ninebot T15 Escooter
All the e-scooters are foldable and is easy to be carried around. It is so compact that it can be placed inside a car trunk and just pop it out whenever you need them. Once the e-scooter is folded, you can drag them around using the trolley wheel or the front wheel. If portability is your main priority, you may want to avoid heavy scooters such as the Segway-Ninebot Max and instead go with the Segway-Ninebot T15, Segway-Ninebot E22, or the Segway-Ninebot E25. The Segway-Ninebot T15 is ranked as the most portable e-scooter among the line-ups due to its small size when folded as it also has a foldable handlebar and adjustable handlebar height. You can even add-on a trolley wheel that allows you to move it around with not extra effort required!
6.) Maintenance: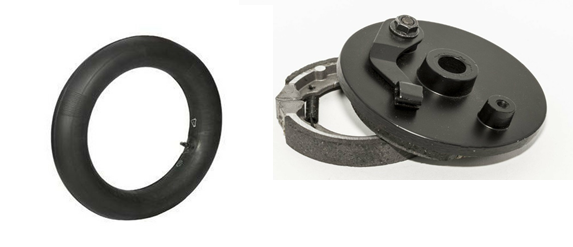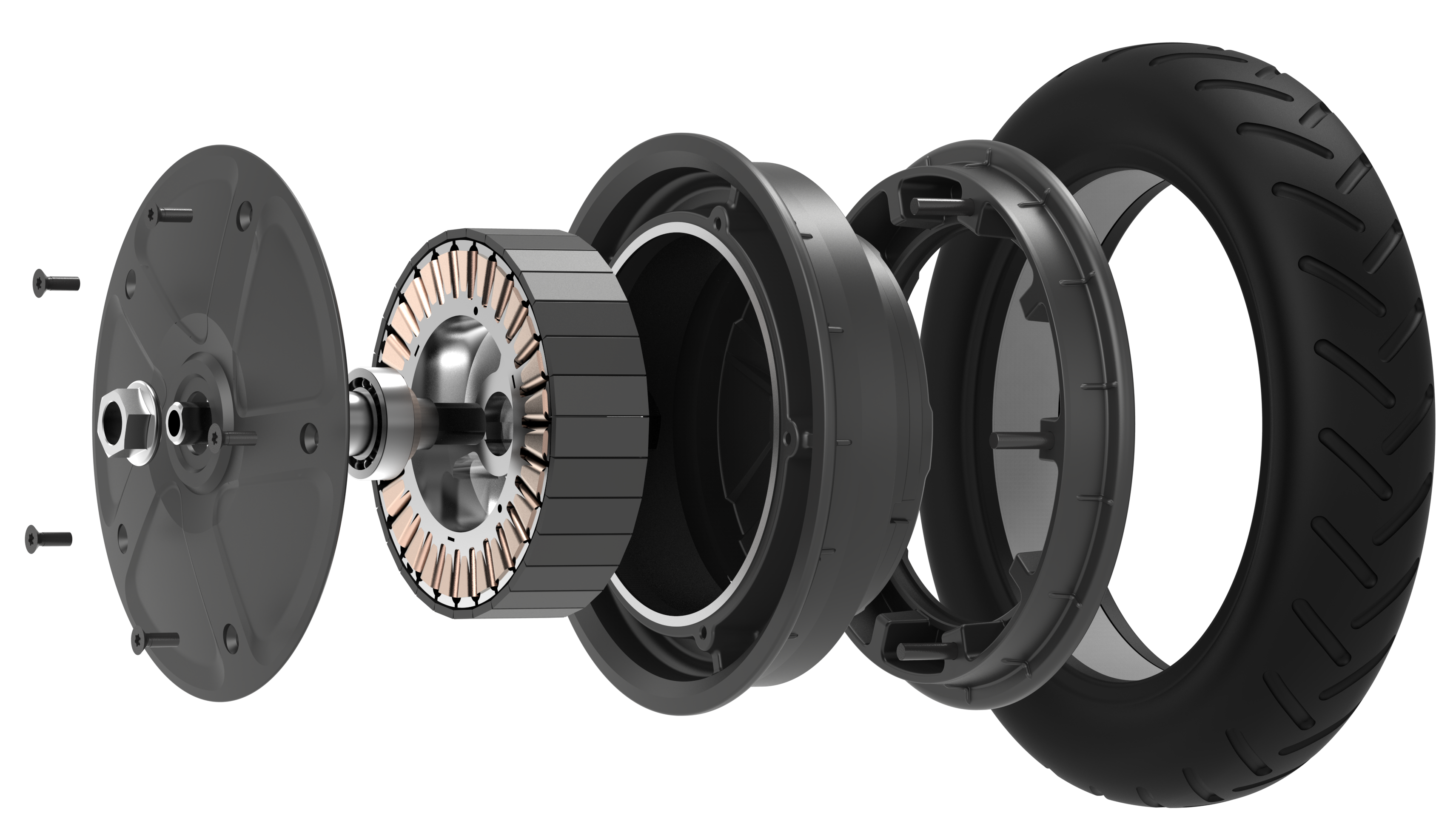 In the picture shows a tube tyre of an e scooter, a drum brake and the wheel hub of the e scooter.
Though it is relatively easy to deal with an electric scooter as compared to your other mode of transport, minor maintenance is still required to be done for your e-scooters. Some of the parts which requires maintenance are tyres (tube tyres), brakes and the nuts and bolts. The e-scooter which is easiest to maintain would be the Ninebot Segway E22 in which the e-scooter has a motor brake, and a solid dual density rubber tyre which doesn't require much maintenance, unlike tube tyres, drum brakes or disc brakes which may wear out over time.
Tube or tubeless air tires would be subject to puncture and changing the tube might be quite inconvenient. Tube and Tubeless air tires would have a risk to go flat but they do provide the best comfort when riding.
However, the newly upgraded version of the ES series like Segway-Ninebot E25 and E22 has a dual density solid tyre design to avoid flat tire. It took three years for Segway to develop the flat-free tire technology, which feature comfortable shock-absorption of pneumatic tires and flat-free function of solid tires. Go hassle-free with the full power, free driving and most importantly, you'll get to enjoy a safe riding throughout your journey.
7.) Price of the e scooter:
A reliable e-scooter would most likely cost about RM1,500 and above. We only sell e-scooters that are from well-established and reliable brands and manufacturers. We focus a lot on safety features, scooter with low or almost NIL defect and best of all, we only sell what we have tried on ourselves and will use it personally. We strongly suggest in choosing brands that are well developed and has already been in the market long enough.
BONUS - Detachable battery design: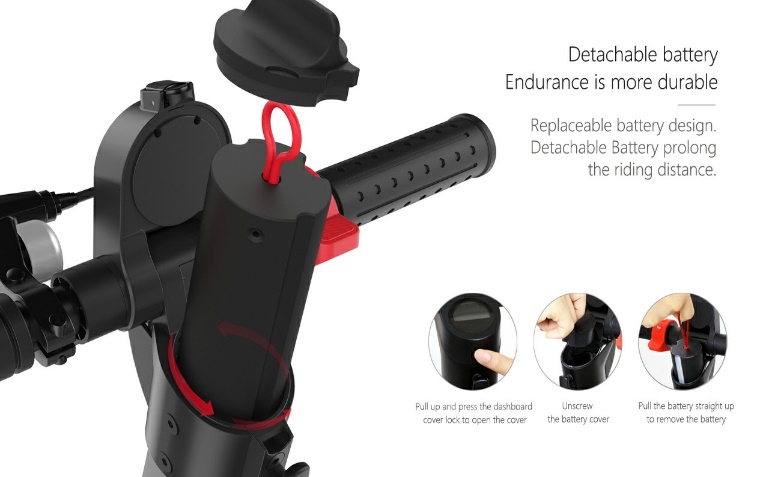 The HX x7 is the only model which has a detachable battery design. This allows you to swap the battery easily when you're out of battery. With this detachable design, it makes life easier and convenient as you can just remove the battery out from the e-scooter and charge the battery pack directly.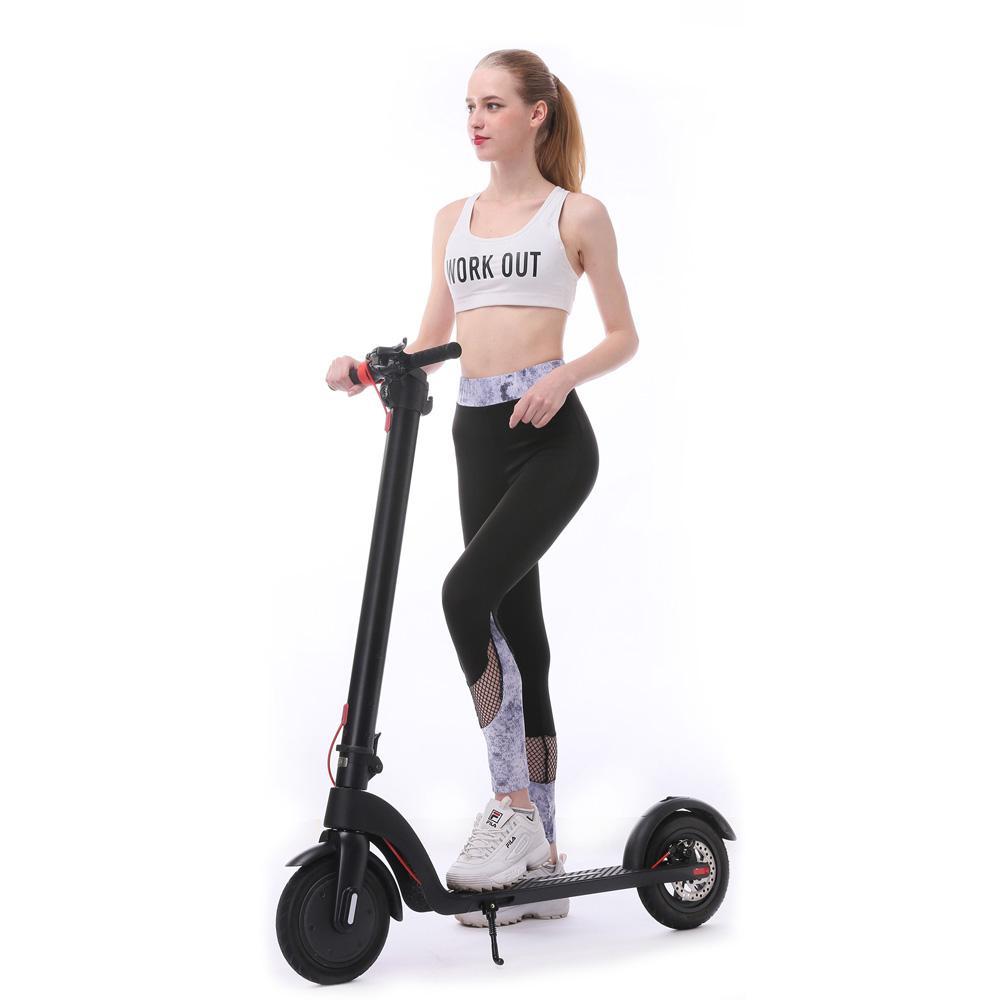 Photo: Hx x7 E Scooter in black colour design
NEW ARTICLE: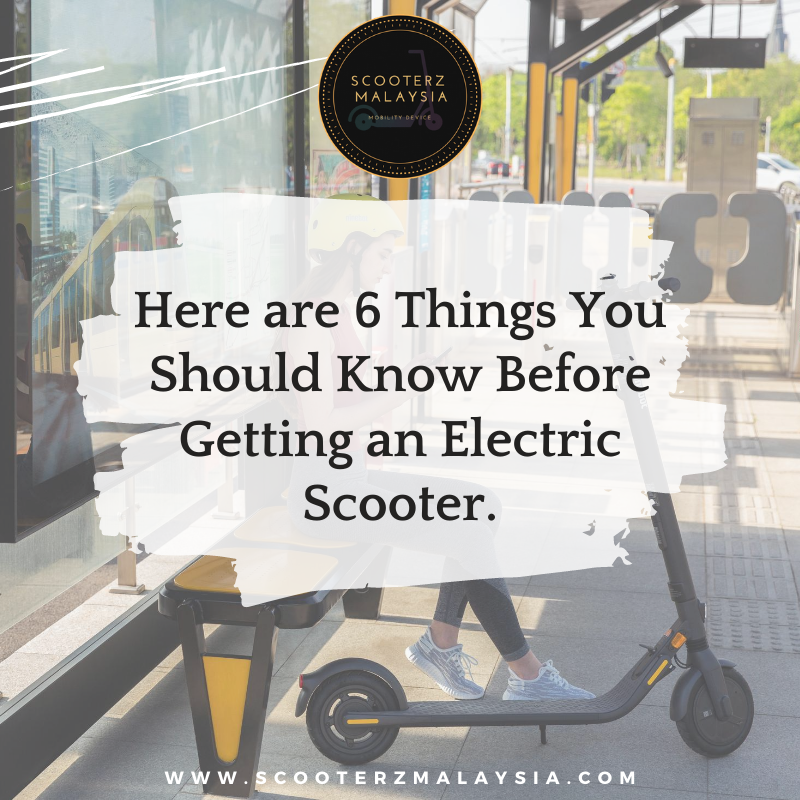 Do visit us with an appointment at
ScooterzMalaysia.com Xperience Centre, Sunway South Quay, Jalan Tasik Selatan, Bandar Sunway, 47500 Subang Jaya, Selangor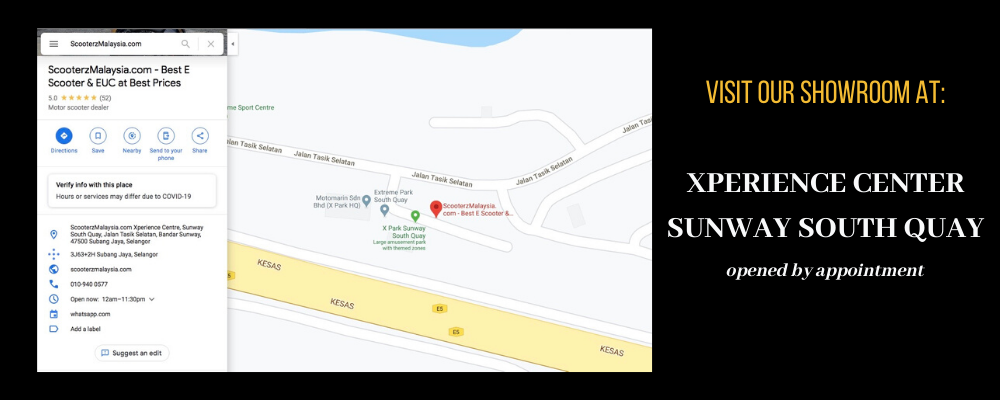 ---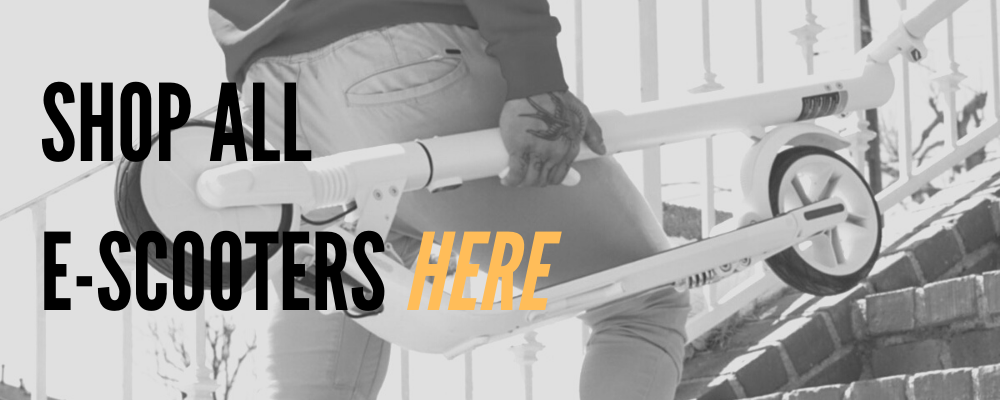 ---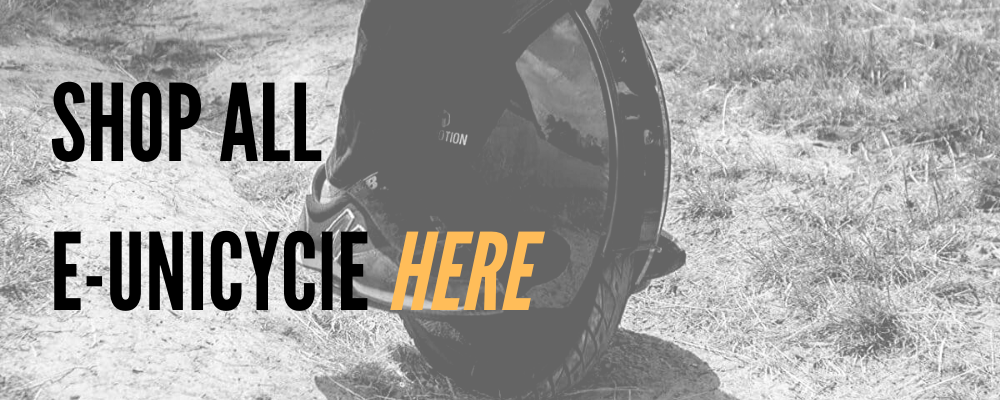 ---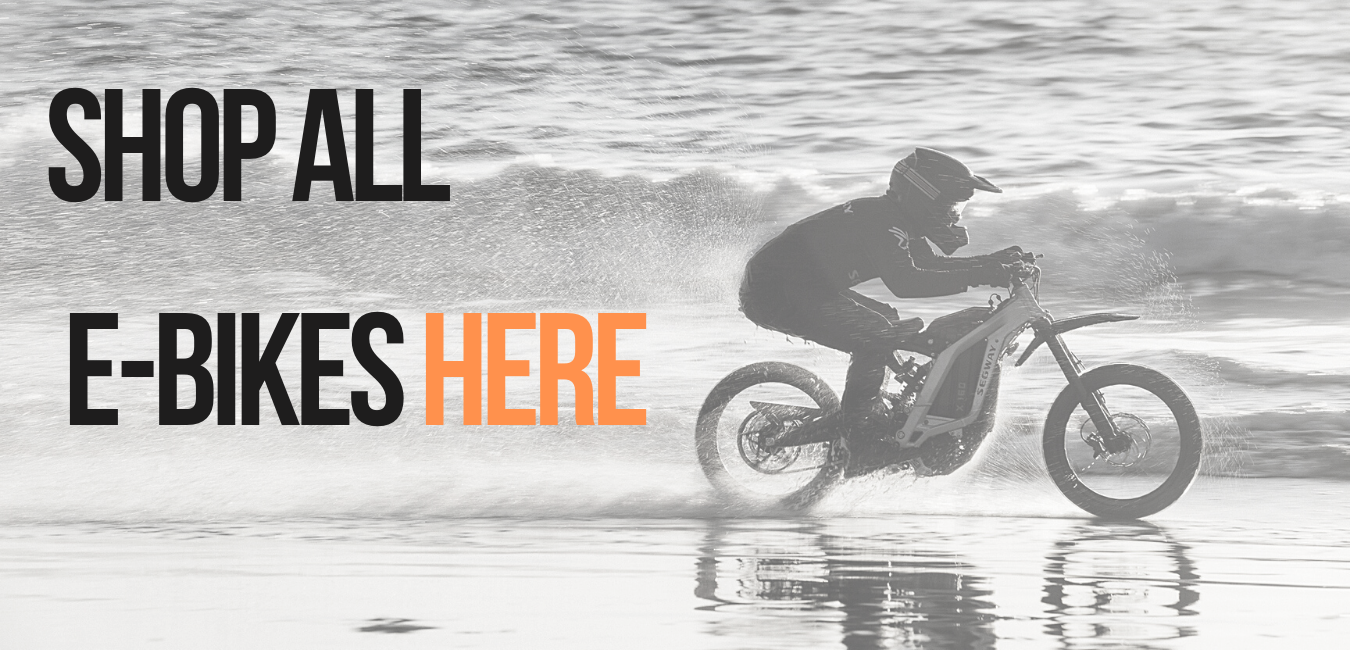 ---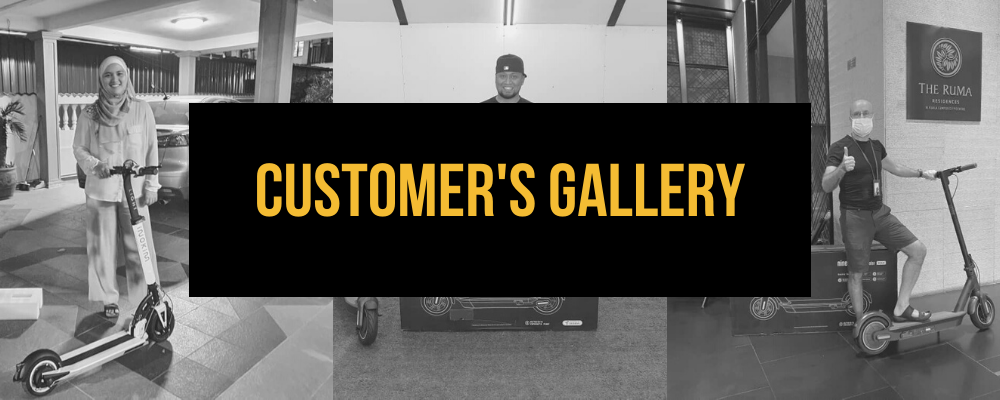 ---
---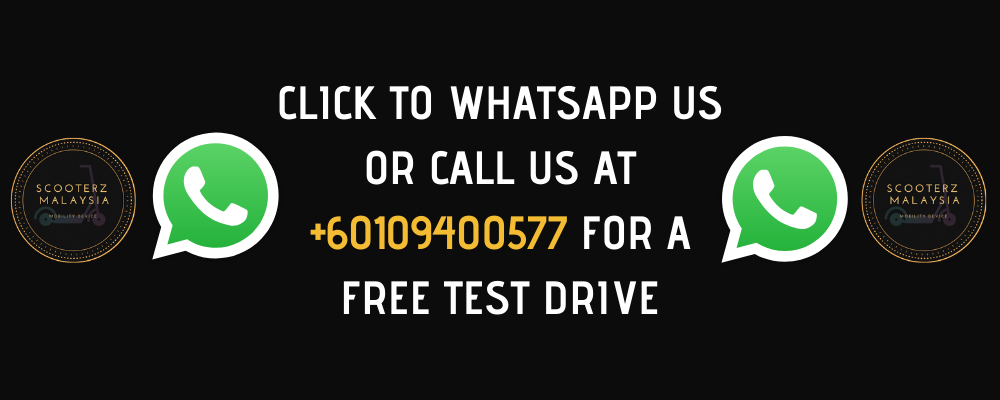 ---